If you aren't familiar with young filmmaker and photographer, Christian Smooth, you should be. Recently noted as one of the Seven Anne Arundel newsmakers to watch for in 2017 by the Capital Gazette, Christian and I have known each other since high school. In school, he was known for his records in track and field. These days, Christian is best known for his web series, "The Student Body," and his upcoming short film Ration Day. The film is a science fiction thriller that takes place in a near distant dystopian future where a real estate mogul wins the presidential election and ushers in a new America in her image through bloodshed.
After being nominated for "The Student Body" at the Miami and Rio Web Festivals, Christian has his sights on bigger and more involved projects, like his upcoming short film festival, IconAclash. I sat down with Christian to find out more about his work and inspiration: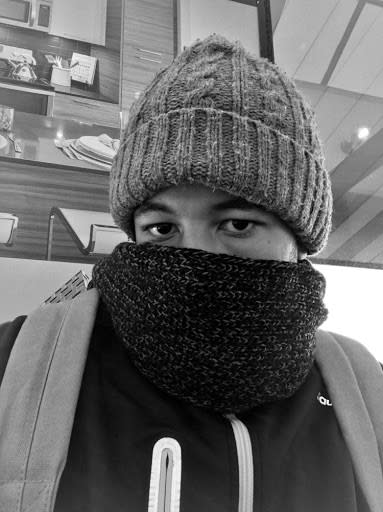 How do you want your art/skill to affect people? Great question! With my work, I always try to leave people entertained. But more importantly, I feel like it's my duty to enlighten the masses, getting them to expand their horizons.
What or who is your biggest inspiration? Everyday people have always been my main source of inspiration. People watching is how I came up with the initial concept of "The Student Body." As far as my main favorite creators go, I'd have to say, Brian K. Vaughan, Osamu Tezuka, Tarantino, Isaac Nabwana, Richard Williams, Kanye West, Master P, and many others.
What do you want people to get out of Ration Day? I want people to think about who they can trust and prepare if something wild was actually going to happen.
What's next for you and your work? I want to get to work on a feature length film this summer. I might step back into the web series game and who knows, I may get into politics. Moreover, I just want to bring filmmaking to Annapolis in a big way.
View Christian's work online at http://www.thesmoothhouse.com, and check out the trailer for Ration Day at https://www.youtube.com/watch?v=a_kn-9o-U44.