If you are in or around the Annapolis arts scene, odds are you have met or heard of Patrice Drago. Whether it is through her artist residency at Maryland Hall for the Creative Arts, blogging for Annapolis Discovered, serving as a Board Chair for Maryland Federation of Art, or being an advisor for the first ever Annapolis Arts Week, Patrice can be found both creating in and serving the local arts community here in Annapolis.
While chatting with Patrice about her work and process, I mentioned to her that her large scale abstract pieces often give me a sense of happiness and joy. With bright eyes, she replies, "Thank you so much for saying that. That is truly my goal; to create out of a place of joy."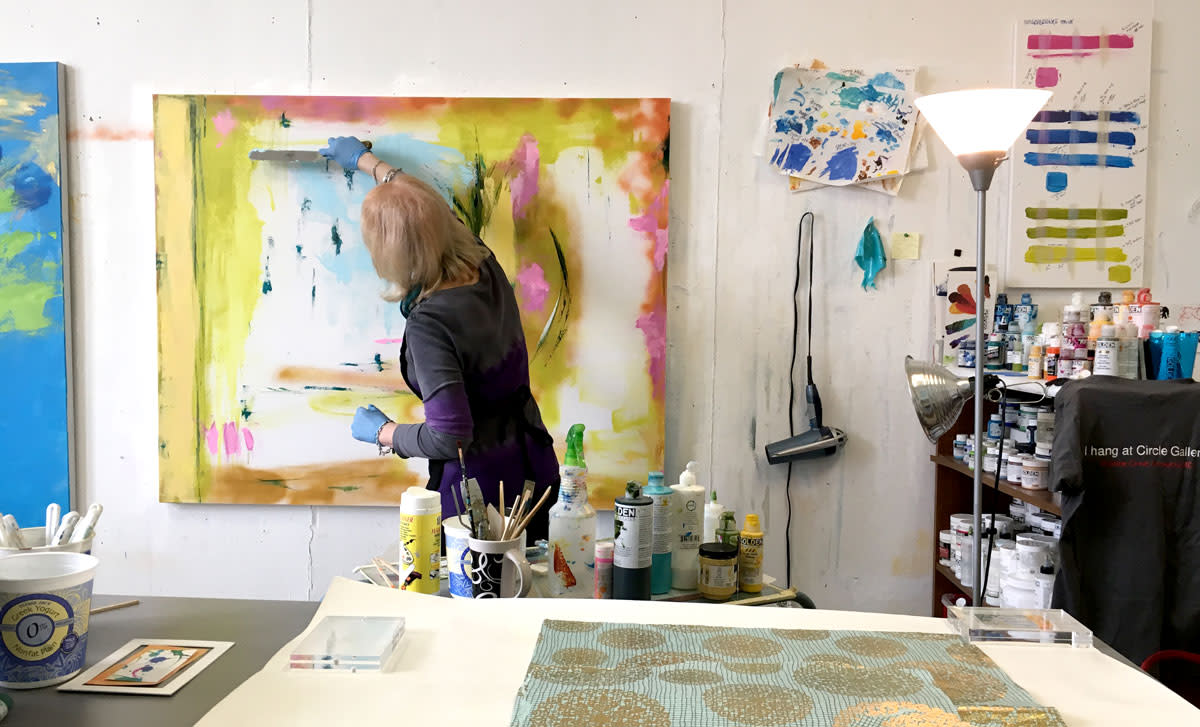 Patrice working in her Maryland Hall studio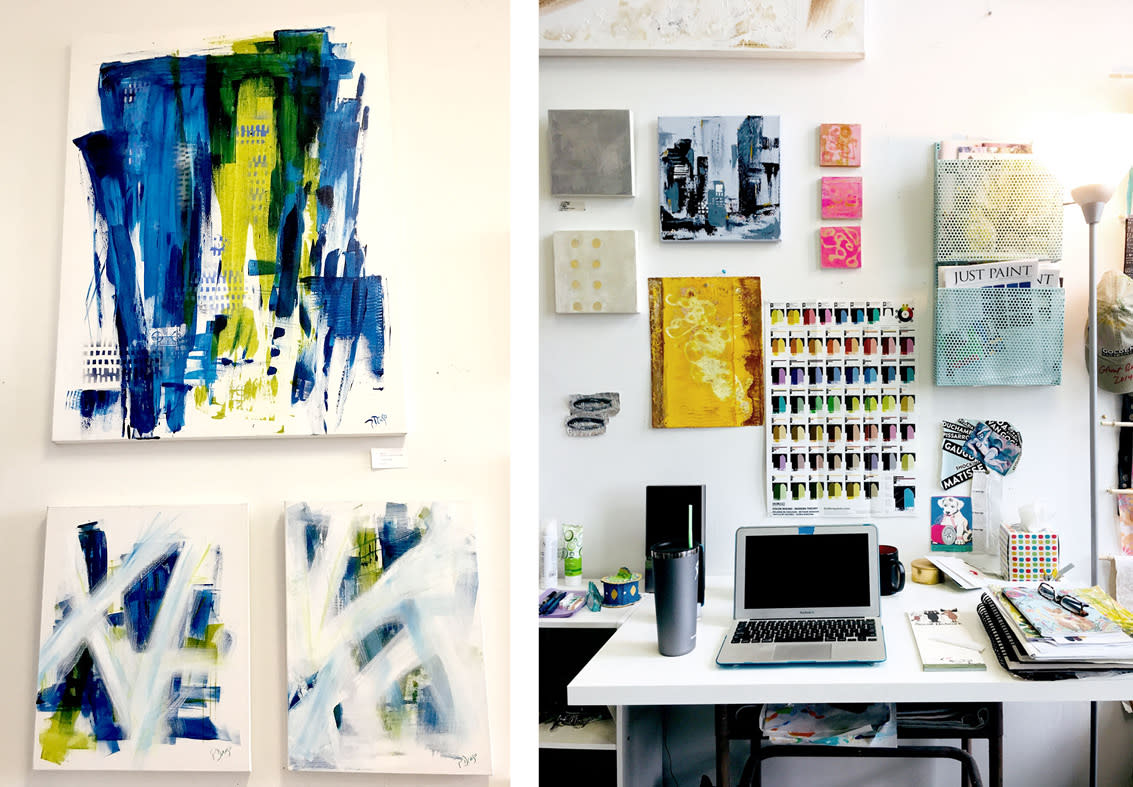 Views from the studio
While reading through her artist statement and bio on her website, I came across a paragraph the perfectly sums up Patrice Drago and her work:
"I love the process of creating art because the possibilities are endless. I believe artwork created from a sense of joy with beauty as the intended outcome is equally as important as a provocative statement for social consciousness - now more than ever. Beauty soothes the soul and opens the heart, allowing us to be more conscious in the world and helping us make connections through our commonalities."
What I appreciate most about Patrice's work is her ability to go from broad abstracts, to detailed figures. Drawing inspiration from the water, you will find bright blues and detailed water life in her portfolio.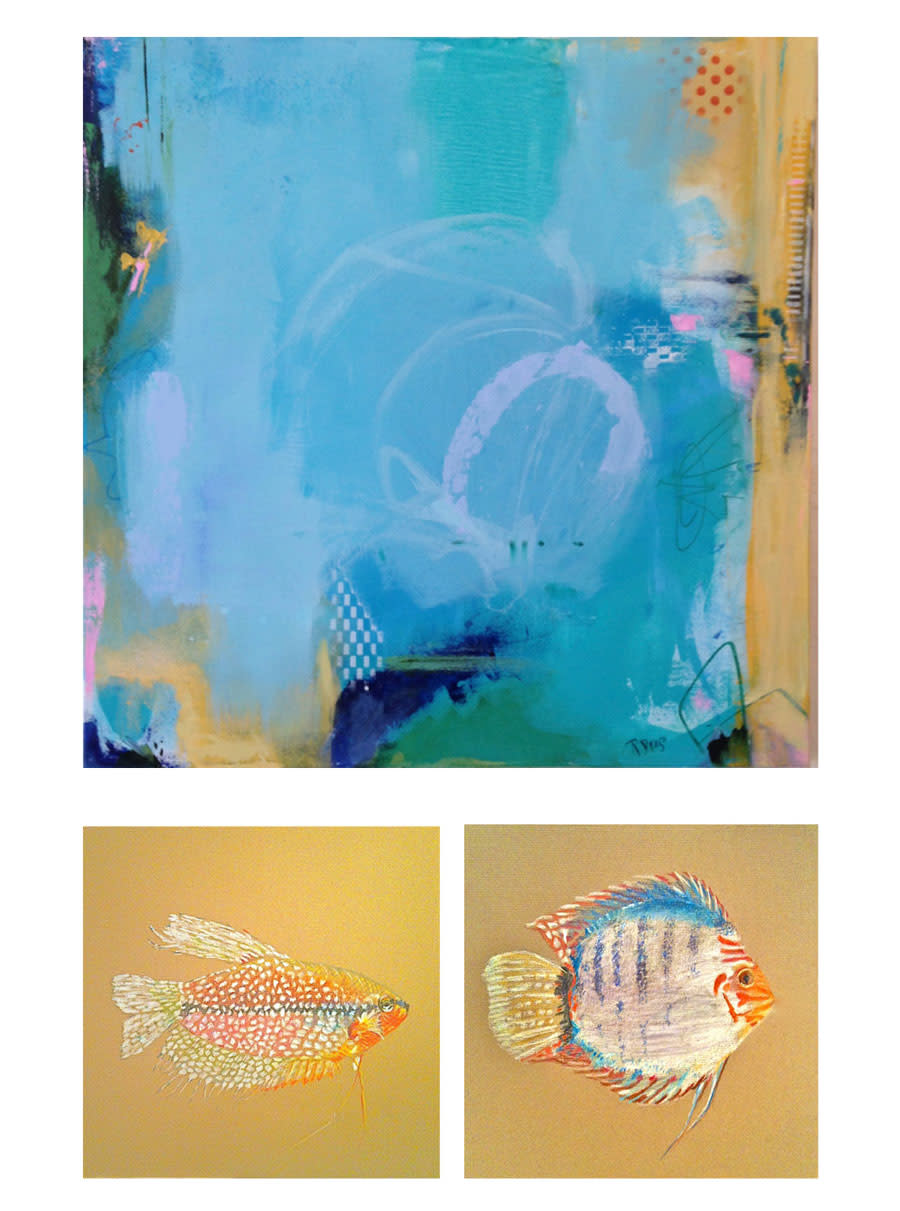 Top: 'Early Summer' Abstract. Bottom row: detailed fish in acrylic
When speaking about her abstract work, Patrice says, "I love abstract because it's freeing. I started out when I was really young; I received my first award doing abstract painting when I was 9 years old...I was so drawn to composition and color and  have always been drawn to that."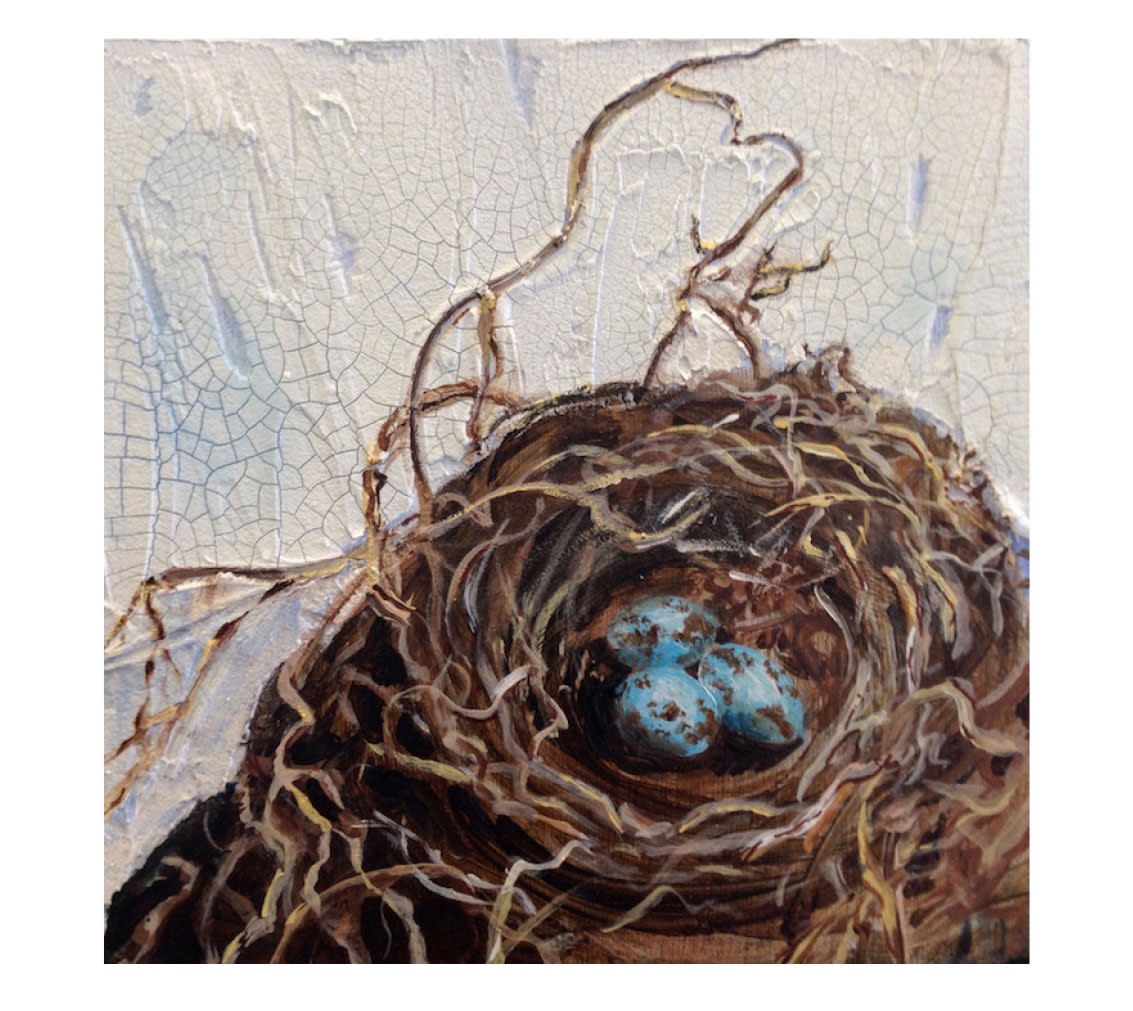 'Beginning'
Patrice has also found inspiration in her fellow artists at Maryland Hall for the Creative Arts. Being in such a creative environment has not only given Patrice a wonderful amount of inspiration, but has also provided her with support through her creative community.
Patrice, thank you for joyful outlook on the world!
Visit PatriceDrago.com to see more of Patrice artwork, learn more about her vision, and to find out when her next exhibition is taking place.
Fun fact: when Patrice isn't creating, she's serving in local politics!