According to nga.gov, "'Impressionism' entered the lexicon of painting at a time when French positivist philosophers and scientists were studying perception and color theory. Artists accepted on principle that Manet's style, which juxtaposed discrete brushstrokes of color rather than blending them, most perfectly transcribed their raw sensation. The impressionists used color, not modeling from dark to light, to create form, recording with quick brushwork a fleeting effect of changing seasons, weather, and times of day." Ronaldo Dorado certainly fits this realm.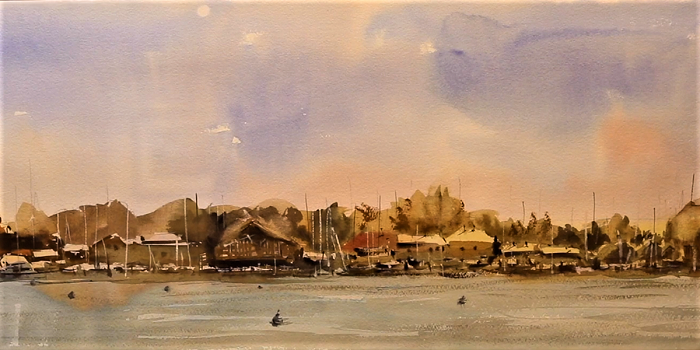 Wandering through the McBride Gallery is a treat to the eyes. We meet here to view a number of Ronaldo's pieces in person. Every corner and wall is filled with beautiful pieces – modern, traditional, contemporary, abstract, plein air, and more. We come across a piece by Ronaldo Dorado and I am instantly drawn to the cotton candy colored sky. Under this bright sky are swift and loose strokes. Each one, creating shadows and highlights , small details and pops of colors; each touch to the canvas creating a perfectly recognizable landscape of sailboats and houses off the Chesapeake Bay.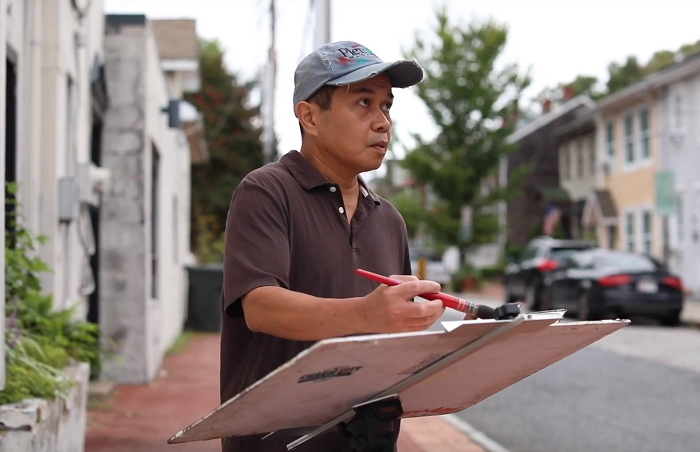 As a self-taught artist, Ronaldo Dorado has created a style and lane of his own in the Annapolis arts scene. Working in watercolor, his preferred subjects are land, sea, and cityscapes. According to the Maryland Federation of Art Blog, his main influences include, "great watercolor impressionist like Alvaro Castagnet, Andy Evansen, and Thomas Schaller."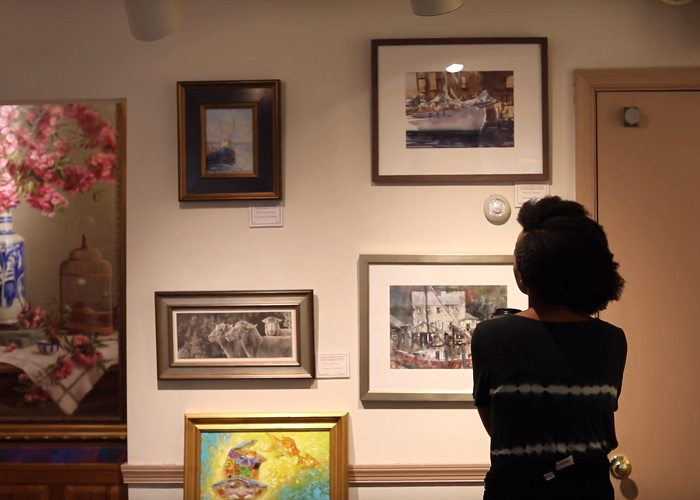 Roberto's plein air style is a perfect fit for a city like Annapolis. His seamless creations of layered light and color not only bring the city to life, but seem to add something unspoken about it. What a great part of the thriving Annapolis arts scene!
Be sure to check out his artwork at McBride Gallery, located at 215 Main Street.
Videography and photos courtesy of Patrick McNamara of Drawn to the Image.