Creativity is an original form of expression through the use of imagination and unique ideas to convey a concept, value, or even feeling driven by a moment in time. At Mission Escape Rooms, creativity is also the foundation for each room's storyline and prop design, a constant factor in behind-the-scenes operations, and ultimately one of the greatest contributors to a gratifying and exciting experience for each customer.
For those who may be unfamiliar, escape rooms are live action games in which participants select a theme and storyline, and are then locked in a room (although it is important to note that unlock buttons are readily available for safety and comfort measures), with a timed mission of solving puzzles and clues to escape. Mission Escape Rooms, founded in 2015 by owner Jason Cherry in downtown Annapolis, offers a unique experience in that their rooms are each created and built in-house, start to finish. The locally-owned business, likely the largest of its kind in the state in Maryland, has expanded to three locations: Annapolis, Waugh Chapel, and as of a few weeks ago, Arundel Mills, which features multi-room escapes.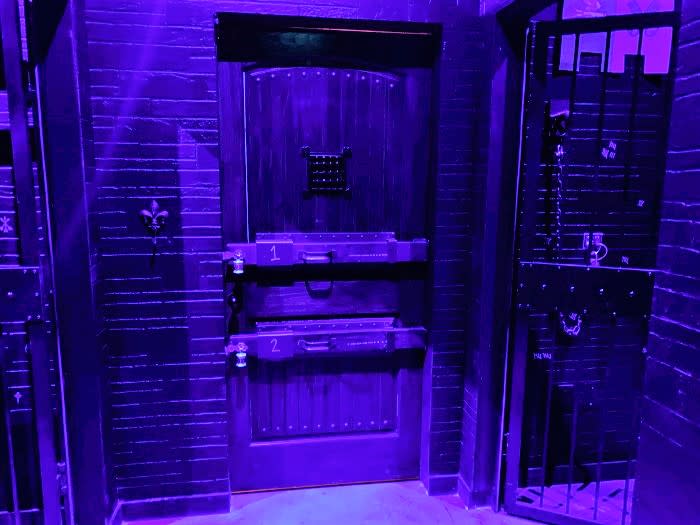 I recently had the opportunity to sit down with Jason and the team at their new Arundel Mills location. Having participated in several room escapes at the Annapolis location, it was especially exciting to see innovative props and storylines developed for multi-room experiences. Though at inception Jason's home garage provided the space for production, props and decor are now constructed at Mission Escape Rooms' off-site workshop by creative leads Jon Shoap and Andrew Bieber. The storyline usually begins as an elaborate narrative that after several drafts and team revisions, is fine-tuned to fit within the expectations and feasibility for the room and difficulty-level being designed.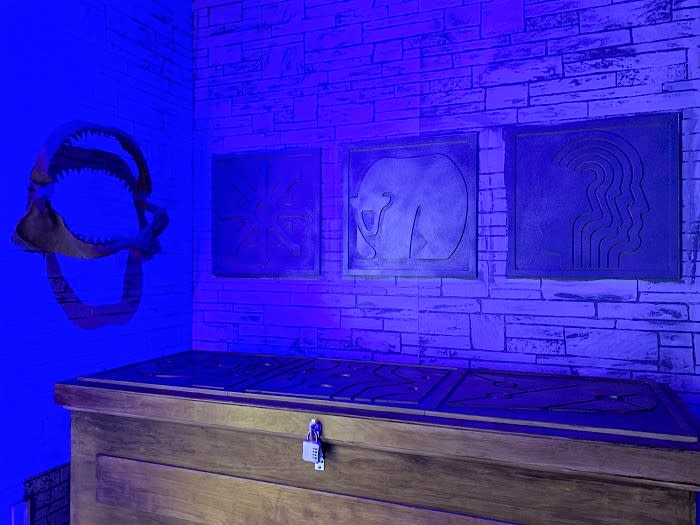 Pieces are built out of a variety of materials with several functional and decorative  elements that allow for great detail and often surprising features (such as lights, movement, etc.).  Completed props are then carefully transferred for set-up at each location and prepared for gameplay. "[We] get to make stuff that doesn't exist," says Jon. Andrew agreed adding that after several months of development, it's extremely rewarding to see customers have fun with the creations. "It's so much different when [people] interact with it," said Andrew referring to seeing the rooms in action. "[We] really want to see people succeed."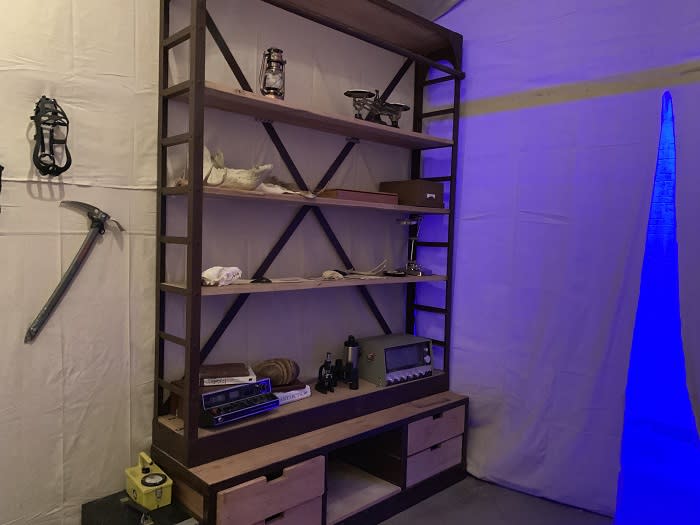 As an entrepreneur and business-savvy professional, Jason expressed the importance of balance between taking creative risks, maintaining tight timelines, and delivering experiences across a diverse set of themes that are each challenging, fun, and family-friendly. He is focused on building rooms of quality and providing customers with the experience they deserve.  [An] escape room is like a bunch of conditional statements," he explained. "The challenge is making sense of it."
If you're on the look-out for a new and fun activity, I highly recommend visiting one of Mission Escape Rooms' locations. Here are a few tips from the experts (Jason, Jon, and Andrew) to consider when planning your visit:
Bring a group to work together.
Communication is really important.
Open everything, check everything.
Enjoy being immersed in the story you're in.
Images courtesy of Melissa Kuhta