Escape rooms have become the new thriller activity in recent years. Riddles, puzzles, moving pieces and hidden objects guide participants on their mission towards solving mysteries and escaping the confinements of a room. For those who are unfamiliar, escape rooms are a type of group activity, or live game, in which players in a "locked" room are tasked with deciphering clues to unlock the door and escape within a set time frame. The game play involves a themed storyline which sets the context for the design and props in the room, and the motivation for escape.
Mission Escape Rooms, located on West Street in Annapolis, MD, provides a unique experience specifically in that all rooms have been designed in-house by their builder-mastermind, Jon Shoap. Jon began his career at Mission Escape as a game host, welcoming guests and narrating the stories for each room. Having studied industrial design, and making a few props for the rooms, it didn't take long for him to gain the confidence of owner Jason Cherry, and start designing the spaces.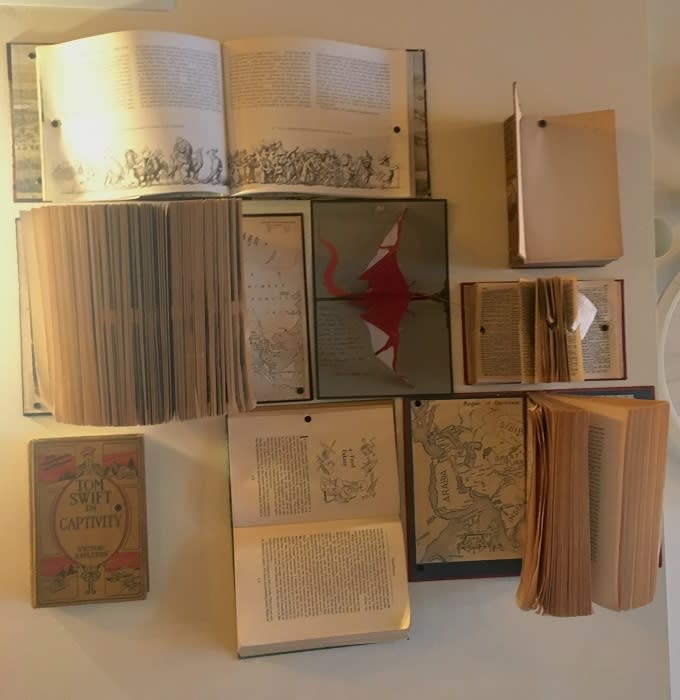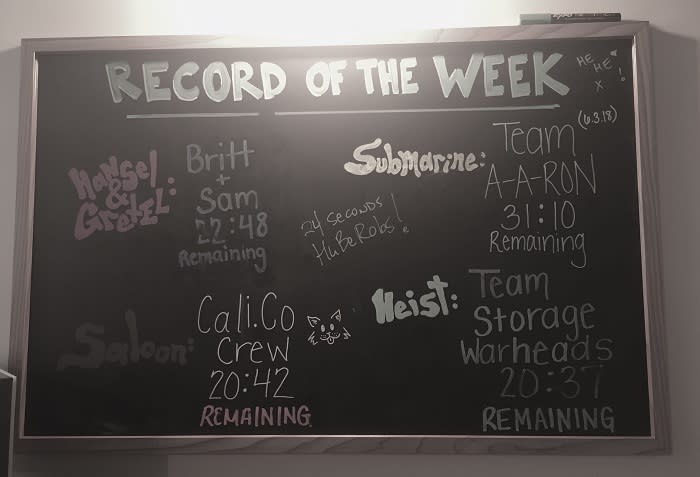 Today, Jon comes up with new concepts and storylines on a regular basis, and is often onsite evaluating game mechanics as room themes generally change every 4 to 6 months. It's worth noting that while the doors are "locked," participants can open them at any time with the push of a button. There are also intercoms in the room for communicating with game hosts (i.e. staff members) to request assistance or ask for clues.
I had the opportunity to experience the Museum Heist room at Mission Escape this past week. My friends and I were welcomed by Assistant Manager Kiana Davis, who gave us a brief introduction and then led us to the "museum." The space was dimly lit with shadows, rotating statues, and mysterious maps. Our objective involved locating a famous piece of art before the corrupt museum director got away with selling it on the black market. We immediately got to work, inspecting objects and looking for anything inconspicuous. The brain teasers were challenging, and we used the intercom twice to ask Kiana for clues (thankfully clues are unlimited), but by the end we escaped with roughly 8 minutes to spare. Each of us thoroughly enjoyed the experience - It was a fantastic group activity and a great way to enjoy downtown.

Tips and Considerations for Planning your Escape:
Recommended group size: 4-6 people is ideal (although some rooms can hold up to 10)
Lockers are provided for your belongings (no personal items are allowed in the rooms) • The rooms allow up to 50 minutes of gameplay
Mission Escape Rooms has a second location at Waugh Chapel in Gambrills, MD and is opening their third and largest location in Arundel Mills later this year
Current rooms at the Annapolis location include: Hansel and Gretel, Museum Heist, Wild West Saloon and Sinking Submarine
Rates are about $32 per person but gift vouchers and discounts are often available (check out their Facebook page)
Images courtesy of Melissa Kuhta