Think you're good at puzzles? Riddles? Maybe you pride yourself on your problem solving skills. Mission Escape Rooms (40 West St. Annapolis, MD 21401) was opened in Annapolis about a year ago, challenging the problem solving skills of hundreds of locals and visitors since. It's an interactive, life-sized riddle of sorts, testing participants' ingenuity in an attempt to escape a room designed to keep you inside. The concept was developed a few years ago in Europe and now boasts over 500 locations across the U.S. Groups of 1-12 are locked in one of four themed rooms and given 50 minutes to complete the tasks needed to unlock a door and escape the room. Sounds pretty easy, right?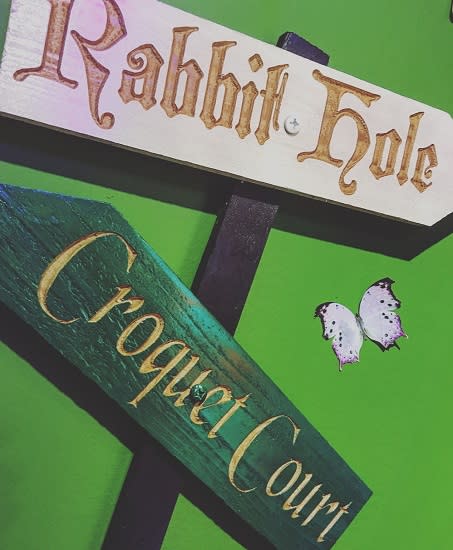 Myself and three others had the chance to try out the "Alice in Wonderland" room, pinned against escaping a perpetual tea party with the Mad Hatter. Right now, Mission Escape Rooms offers this room, a military-themed room, a black and white room, and an Edgar Allen Poe room. I won't give anything away (not even pictures) because you should definitely give this room a shot for yourself, but we were given an initial clue, then left in the room to figure out the rest. The entire room was decorated floor to ceiling with things from Alice's adventure: Playing cards, tea cups, clocks, locks, the Cheshire Cat. Taking in all the crazy things on the walls and ceiling and trying to figure out what we were supposed to do wasn't easy. One puzzle, riddle or clue led to another. Then another. Then another. There were combinations to four locks we needed to decipher, a chess board, and a card game (to name a few) that correlated with one another or simply led to another clue or puzzle – all while our 50-minute timer was winding down.  There were plenty of times we thought we were on the right track before realizing a clue led to something entirely different. We ended up escaping with only seven seconds left. Without the help of the whole team, there's no way I would have been able to finish it myself.
There are monitoring cameras in each room which allowed Lena at the front desk to make sure we were on the right track, and letting us know how much time we had. If we got stuck on a clue, there was a little button we could hit and ask for a hint. We were all pretty determined to figure out the room on our own, but ended up needing a hint or two.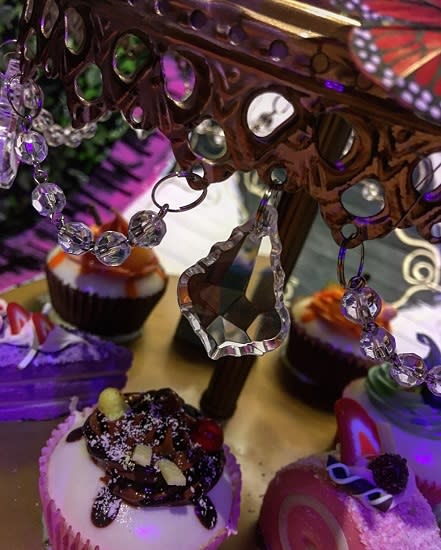 After we escaped the room, I had the chance to talk to owner Jason Cherry. Jason told me that he and his team design each and every room themselves, and that they're constantly brainstorming new, creative rooms for people to escape. He's currently in the process of opening another Mission Escape Rooms in Waugh Chapel along with plans to possibly expand the Annapolis branch to the second floor of the building.
At 20, Jason has already accomplished a lot in his life. The Annapolis resident is a former professional race car driver, a cancer survivor, and a business owner. He's also found the time to start a nonprofit – Siblings for Autism – for people like himself who have a brother or sister with autism. "The business is a way to keep the nonprofit going," Jason mentioned after our escape. "Next, we're planning a 5k run, hopefully in early May, called Color Annapolis. All proceeds will go directly to the charity and a number of scholarships."
The point of it all is to provide an exciting, interactive way for people to get together. Mission Escape Rooms accommodates small groups, parties, corporate groups, and team building exercises for up to 50 people between the four rooms at the Annapolis branch. The rooms are designed for ages 14 and up, so anyone younger needs an adult present.
If you're in Annapolis and looking for a different, challenging experience, there's really no better place than Mission Escape Rooms. Book your own escape room today by clicking here.
Photos courtesy of Mission Escape Rooms and Sabrina Shupe