Tea has been around for thousands of years. Iced tea itself didn't arrive on the scene until much more recently, in 1904. Word has it, that year, it was exceptionally hot at the St. Louis World's Fair and tea plantation owner and merchant, Richard Blechynden, took advantage by serving his tea chilled rather than hot. And that's how iced tea was born.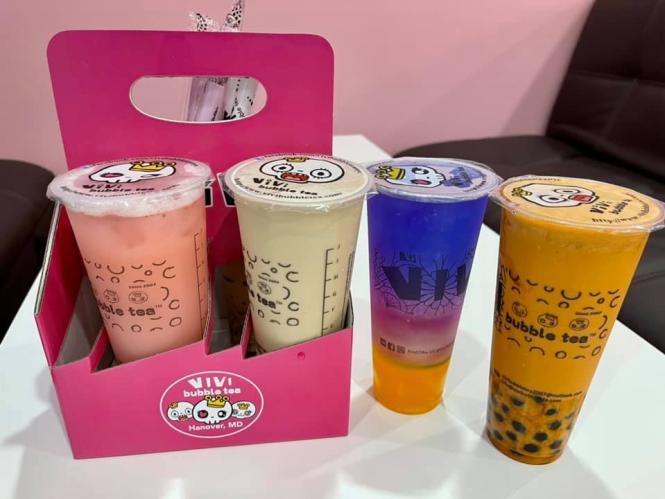 Bubble tea from VIVI Bubble Tea Hanover. Photo courtesy of VIVI Bubble Tea.

 

Today there are so many varieties of teas, and I'm here for it all. Tea is my favorite drink, hot or cold. I'd be lying if I said I didn't have a hot cup of it sitting beside me this very second as I write this! I went on a quest for the best iced tea in the area but also broadened my horizons to include variations such as flavored, bubble, chai, Thai, Jamaican, shaken, and the list goes on. As it turns out, I am by far not the only tea drinker in Anne Arundel County. I had so many tea drinkers telling me where to go that I felt like Dorothy getting directions to Oz from the scarecrow! 

 

Nevertheless, she persisted. So, here's where you can find some of the best iced tea and its many tea cousins in the area.

 

Rise Up – Rise Up has popped up in several locations with unique hot and cold drinks and delicious bites. Go for the Jamaican iced tea.

 

Curate Annapolis - located in the heart of the City of Annapolis's Arts District, I was told to go for a hot chai latte, as it's "the most beautiful thing ever tasted." Now that's an endorsement!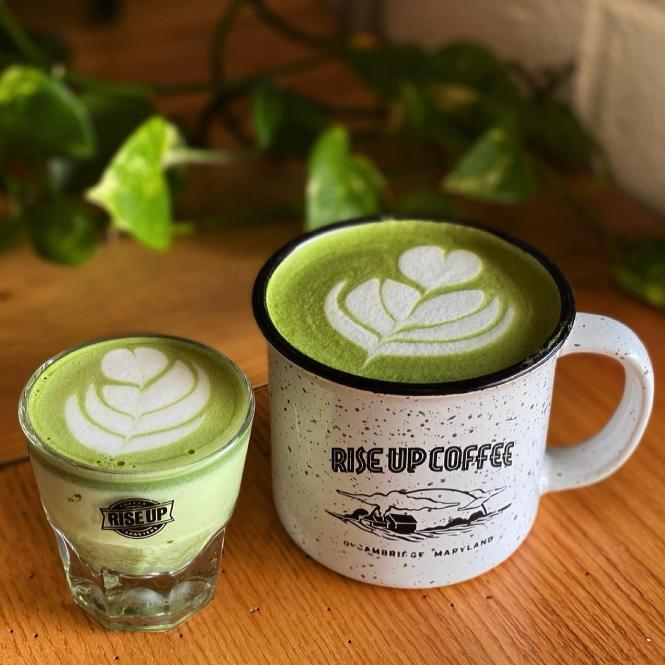 Matcha green tea latte from Rise Up (hot or iced). Photo courtesy of Rise Up.

 

Miss Shirley's – The line outside Miss Shirley's on West Street is perpetually long, and for good reason. If you are faced with a wait, I sure hope they have some sweet tea left for you to order when your table's ready!

 

Carlson's Donuts & Thai Kitchen – Serving some of the best donuts in the area, (I was a regular when I was pregnant!), grab a delicious Thai iced tea to help wash down your cronuts and jellies.

 

Baltimore Coffee and Tea – This is my go-to place when I'm at the Annapolis Town Center. I always stop in for an iced black tea and to pick up some tea gifts, which are some of my favorites to buy my friends.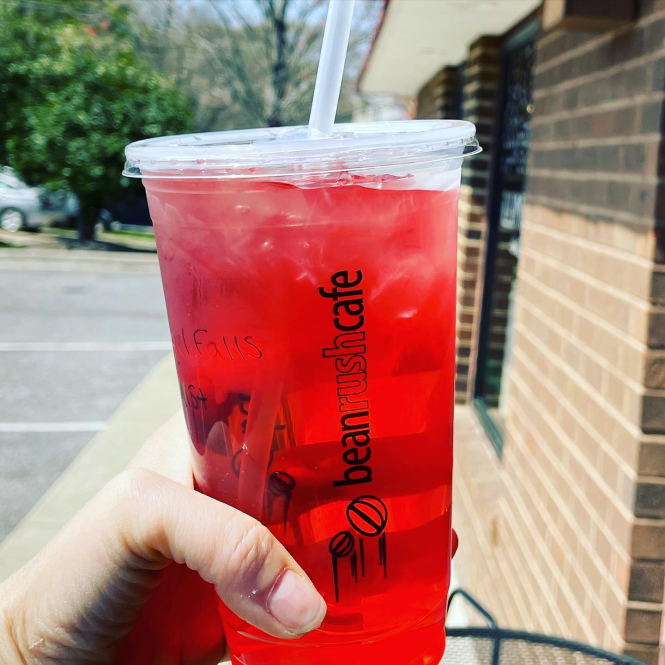 Berry berry iced tea from Bean Rush Cafe. Image courtesy of Bean Rush.

 

Bean Rush Cafe – With locations in West Annapolis, Crownsville and Glen Bernie, go and try a matcha or organic turmeric latte.

 

Garry's Grill – Garry's in Severna Park is famous for its delicious breakfast, but equally as known for its hot or cold spiced tea.

 

49 West Coffeehouse, Wine Bar, Gallery – If you're stopping by for breakfast and some art shopping, order an iced cacao tea which is organic and has less caffeine than green tea.

 

Red Bean Ice Cream & Coffee – Sipping a berry cabernet iced tea 0n a hot summer day sounds delightful. Don't you agree?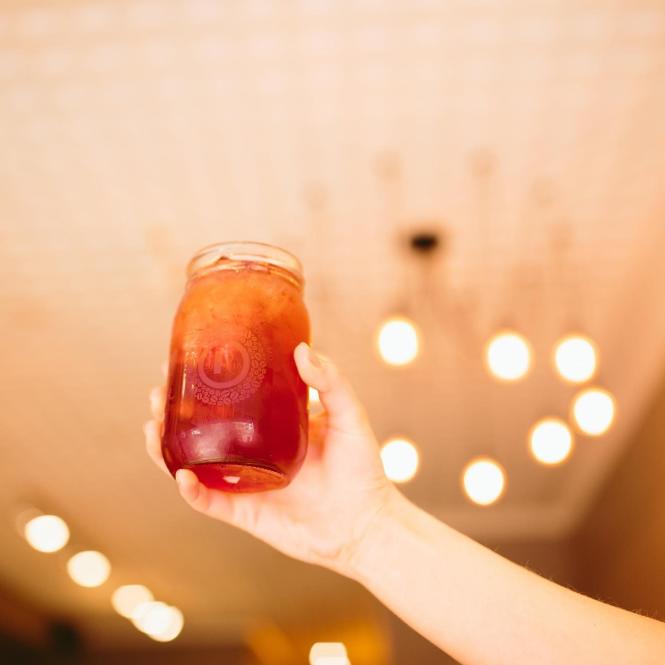 Iced black tea from the Red Bean Annapolis. Image courtesy of the Red Bean.

 

Ceremony Coffee Roasters – Run to Ceremony coffee for their daily selection of Hex Ferments Kombucha.

 

Second Alarm Brewhouse – A vanilla chai iced latte sounds perfect. And know that each purchase helps support local firefighters.

 

In Grano – I personally love the hibiscus iced tea.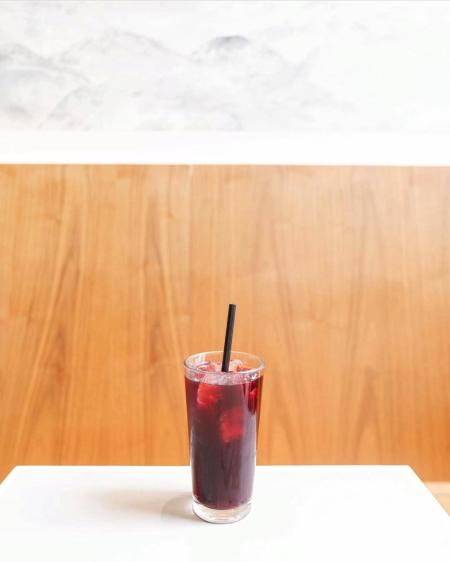 Iced Queen Anne tea from Ceremony. Photo courtesy of Ceremony.

 

 

There's the whole bubble tea that has taken tea by storm. I had so many recommendations for certain kinds of bubble tea, and the four places that rise to the top to taste this unique phenomenon are: Kung Fu Tea, Vivi Bubble Tea, Life Pho (Severna Park) and Taichi.

 

Dunkin – When I'm on the go, I almost always run through Dunkin and grab an unsweetened iced tea. Simple and perfectly brewed.

 

Starbucks – Starbucks has really stepped up its tea game. Locals love the shaken black tea lemonade and the iced London Fog tea latte. I even had a recommendation for a DIY tea drink: iced black raspberry tea and add vanilla.

 

Trader Joe's – Shopping for nothing you need and everything you want at Trader Joes? Throw a green and white tea with mint in your basket. Perfect for outdoor grilling and chilling this summer.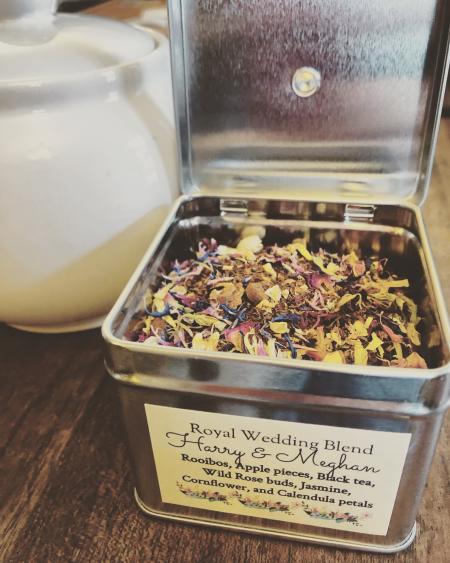 Loose tea to make your own at home from Reynolds Tavern. Photo courtesy of Reynolds Tavern.

 

Other places in the area that have delicious iced tea include Double T Diner, Boatyard Bar & Grill and O'Brien's Oyster Bar.

 

And finally, if you're looking for a true tea experience, you must go to Afternoon high tea at Reynolds Tavern. This is one my very favorite things to do in our charming little town.