Do you like to go off the beaten path? Anne Arundel County is quite large, and rather spread out, encompassing urban areas, waterfront neighborhoods and everything in-between.  The Arts – by which I mean visual arts, poetry, performing arts such as plays, music and dance, art education and exploration, and every other form of physical expression - has a presence in almost all of these diverse communities, each with their own flavor and equally as accomplished as the art scene in Annapolis. One rather outstanding presence is the Chesapeake Arts Center (CAC) in Brooklyn Park, Maryland, which is just south of the Baltimore city line.

Opening in 2001, the Brooklyn Park Community Complex is the remarkable result of a $35 million renovation of Brooklyn Park High School, and due to tremendous efforts on the part of the local community and strong state legislative support.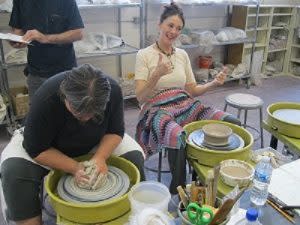 Basic Clay Pottery Wheel
Haven't heard of it?  More than 70,000 visitors come to the Center annually, which is quite a statement considering the last Brooklyn Park census of 2010 recorded a population of 14,323. It clearly has a draw beyond its municipality.  Offering a well-rounded program of Performing Arts, Visual Arts Exhibitions, Arts Education for any and all, and a highly engaged community outreach program, it is the passion and energy behind it that lifts it up to another level.  I visited the CAC for the first time last month for the grand opening of their new MakerSpace, and I was more than impressed.
The staff conveys the heart and soul of the CAC beautifully in this video:
I met the Executive Director Belinda Fraley Heusman last year, and it has been clear from my first meeting that is a focused and determined creative individual who is also friendly and accessible. She is the passionate, driving force behind the ever-expanding offerings of the Center, fueled by her love of the community as well as the arts.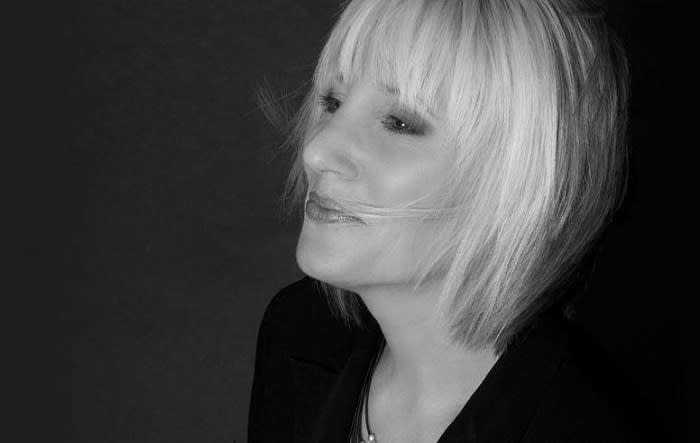 "We are home-grown," she says. "It's not just about entertainment.  For big names and high-profile performances people will go to DC and Baltimore. What they find here is a connection to the community.   We have salt of the earth people and our outreach embraces them and creates a space for dialogue around social issues, creating stronger bonds and breaking down barriers.  Rather than opening up the space to anyone that wants to perform or exhibit, we don't do one-offs that are disconnected from our mission, which is to meet the needs of the greater Brooklyn Park community, including Baltimore City and Northern Anne Arundel County. Everything we do is to honor and celebrate the wonderful people of this community."  Her love for the Center and the community are evident with every word she speaks.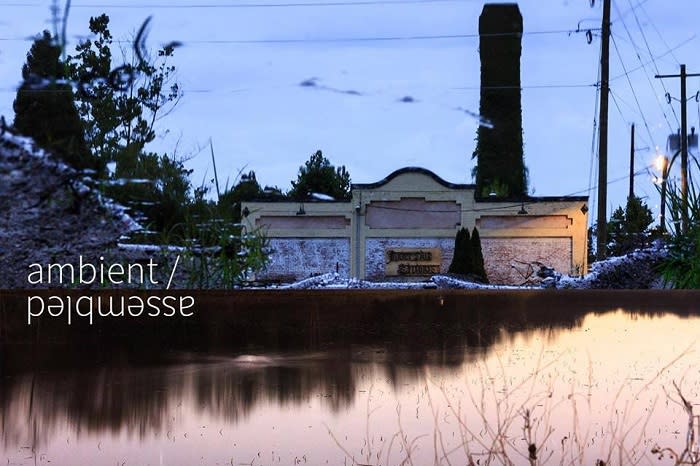 Tom Hausman Photography Exhibit
"We're bookends – you don't have to drive up into Baltimore City or into Annapolis.  We have lots of free parking, and we have such a wide variety of offerings."  She says the CAC is a "hidden gem", but the word is obviously out!
Just because they are homegrown doesn't mean the performances or exhibitions are second-rate.  Just the opposite. What you see and experience is proof positive that reaching out and lifting up enables individuals and a community to reach beyond their highest aspirations.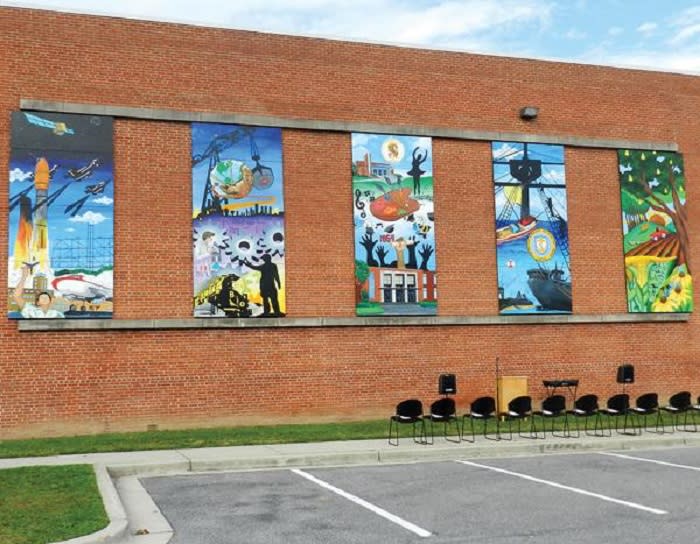 Peters Mural Unveiling
Their venues are top-notch.  When I first saw the 752-seat free-standing Hammonds Lane Theater I was dumbstruck… this was not the type of theater I remembered dancing in when I was in school. It is spacious, professional, comfortable and state of the art.  The backstage area is huge and accommodates everything one could need to deliver their best performance.
The "Hal Gomer" Gallery is a work of art in itself, with every detail considered and executed, which is fitting for exhibited artwork, which is also outstanding.  They feature curated exhibits of both individual artists and groups, often with a theme connected in some way to the community.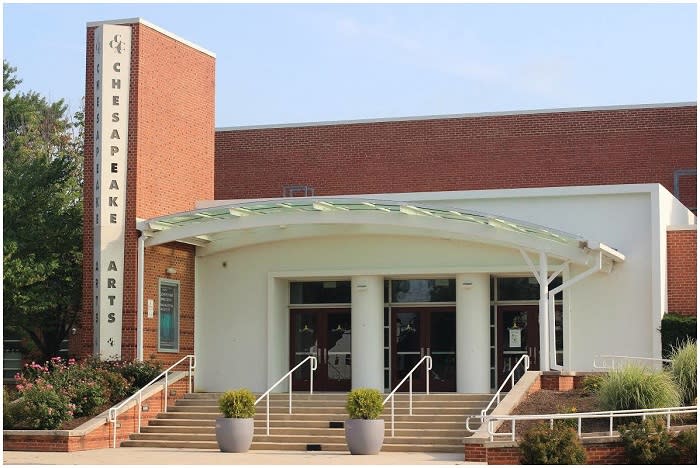 CAC Hammonds Lane Theatre
Since there are seven featured show events in their theaters between now and mid-December, I recommend you check them out the website and their Facebook page.  But… I will sneak in here that Belinda will be singing in their smaller, intimate theater on November 18.  If you are planning to be around, it will be worth your while.
If you want to attend a performance, exhibit or class, there are hotels and restaurants nearby so you can take your time and relax without having to drive very far. Visit TheHotelsAtBWI.com for a full list of hotel options in the area before stopping into one of the restaurants below:
There's a lot to like about what is going on at CAC.  From where I stand, the state legislators, the county officials and community members that collaborated to transform this space into what it is today are shining role models for what can be accomplished when working towards a goal that benefits all.
Photos courtesy of Chesapeake Arts Center