U.S. Sail/Powerboat Shows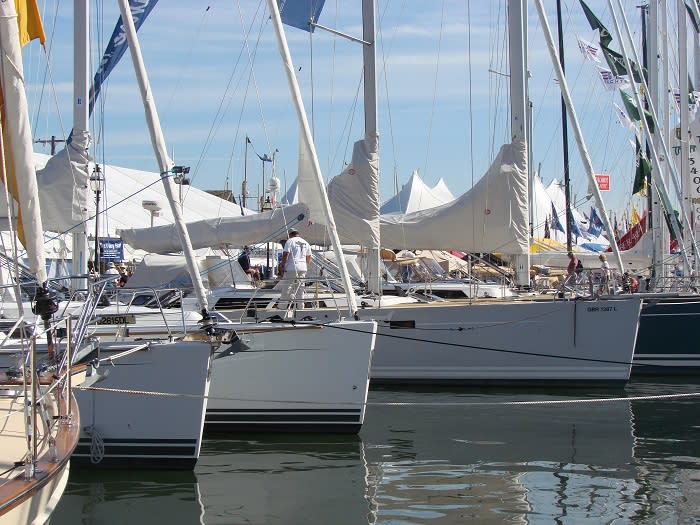 Every October, Annapolis plays host to sail and motor boat enthusiasts from many parts of the world, with the wind-powered vessels showcased as the "largest in-water boat show in the world."  For the duration of the two back-to-back boat shows, feast at the dozens of restaurants and bars along City Dock. With views of the Annapolis Harbor, and front row seats to the U.S. Sailboat and U.S. Powerboat Shows, it's the perfect kick off to fall dining.
Add Another Venue to Your Fall Dining List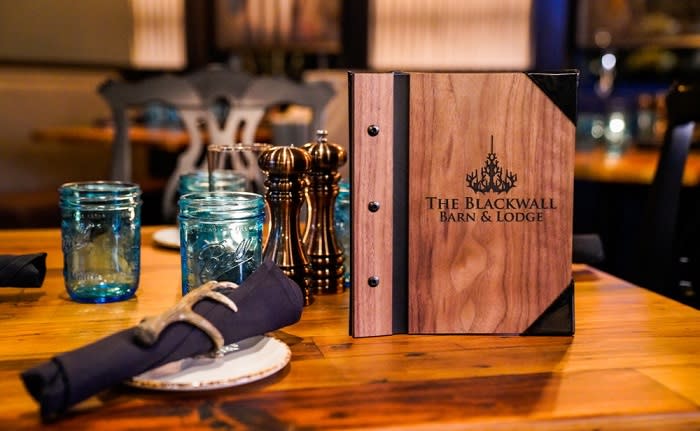 Courtesy of Blackwall Barn & Lodge
Blackwall Barn & Lodge (329 Gambrills Road, Gambrills MD), the newest and arguably the fanciest place to dine in Anne Arundel County, opened its doors to the public at 11 am on Monday, October 1.  I know because I had heard below-the-radar rumors that the Annapolis-based Blackwall Hitch restaurant group was hatching another member somewhere soon.  That "somewhere" is in Gambrills, about 15 minutes away from downtown Annapolis.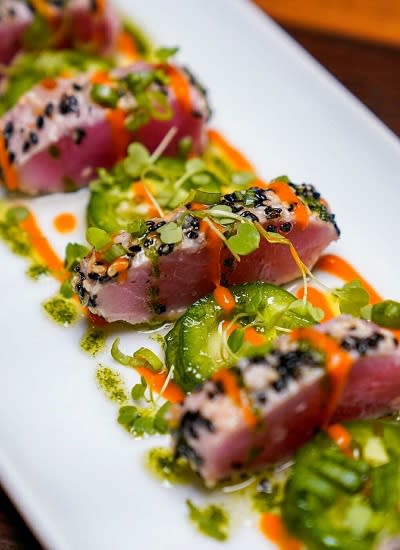 Courtesy of Blackwall Barn & Lodge
For many years, a rustic barn housed Kaufman's Tavern, a popular steak house in a rural setting. Fast forward to the present, when restaurateur James King can take pride in his millions-dollar investment to create something new from something old.  The original structure was torn down and replaced with a bigger and better barn, a handsome space for private parties or meetings of up to 175.  An attractive farm-to-table restaurant headed by CIA-graduate Michael Wagner has an extensive menu offering both light fare and full dinners at all hours.  Check out their website for some eye candy that shows what can be done when good taste meets its match in a menu that touches all the current culinary bases.
Open Mon-Fri 11 1:30 am; Sat & Sun 10-Sun 10 am. Light fare and full menus available all hours.
Famous Old Stein Inn is Oktoberfest Central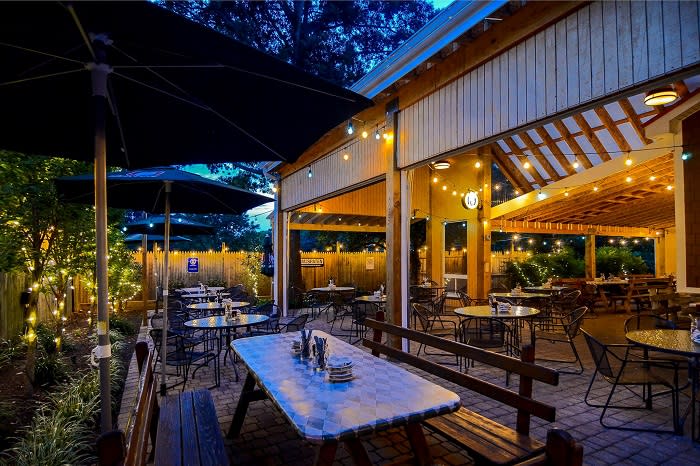 Courtesy of Old Stein Inn
A beautiful bier garten and a high-spirited atmosphere bring crowds to the unique German restaurant Old Stein Inn (1143 Central Ave, Edgewater MD) for a rustic setting not far from Annapolis.  It's good to bring your GPS along – and time your visit to the days when music makes everything seem better.  Authentic German specialties (a variety of wursts, hearty servings of sauerbraten and veal schnitzel and free-flowing German and local beers) have made this family-owned establishment a year-round favorite since 1983.
Open Wed-Thurs 4-9 pm, Fri-Sat until 10 pm, Sun noon-9 pm.  German music Saturdays in October 5-9 pm, Fri 6-10 pm, Sun 4-8 pm.
Images courtesy of VisitAnnapolis.org, The Blackwall Barn & Lodge, and Old Stein Inn