Paladar Latin Kitchen & Rum Bar has been a staple in the Annapolis Towne Centre for almost ten years, which means you've probably got vibrant colors, sugary caipirinhas, and fresh hand-smashed guacamole already floating through your head. These are all things that we have come to know and love from Paladar, but in the spirit of renewal that's around the corner, let's take a fresh look at all that they have to offer.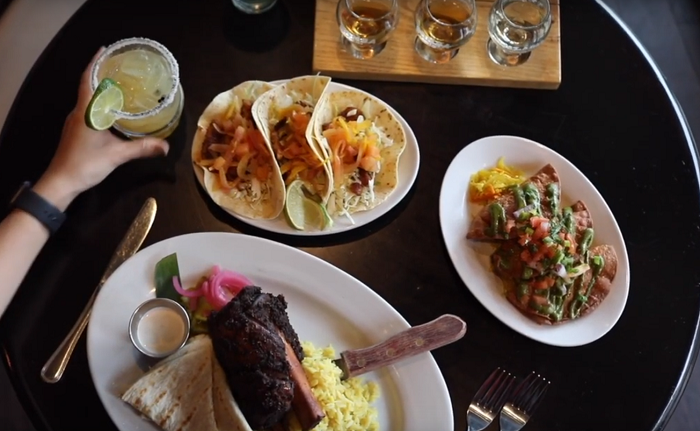 During my visit, I had the pleasure of exploring some must-try staples from the menu. I'm talking about Paladar's chicken empanadas, a favorite of Catie Buffington, the regional sales and marketing manager who was my Latin-inspired gastronomical guide that day. Empanadas are like the Filipino version of lumpia, something that I grew up on and just another genius doughy vehicle to deliver savory goodness, in this case, tender slow-roasted chicken.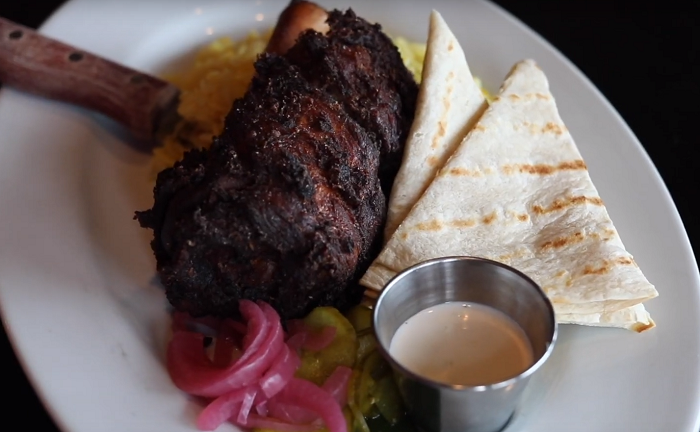 Of course, it wouldn't be a dish at Paladar without a little flare in the form of a delightful garlic cilantro pesto sauce, fresh pico de gallo, and a bed of Salvadoran slaw consisting of pickled cabbage and sliced carrots. Between the green sauce, the red pico, and yellow slaw the whole dish was a veritable technicolor display with a flavor profile to match. You can never go wrong with pastry and filling in my book, and Paladar only helped to reinforce this philosophy.
The fish tacos that came next had the same visual and party-in-your-mouth presence. Three corn and flour tortillas acted as the gift-wrap to a luscious combo of blackened fish, pickled red onion and pineapple slaw, cabbage, and cilantro aioli. They can even make this deliciousness gluten-free with corn tortillas, and low carb with Bibb lettuce. Best of all, both delectable dynamos are available on the happy hour menu Monday through Friday from 4 pm to 7 pm.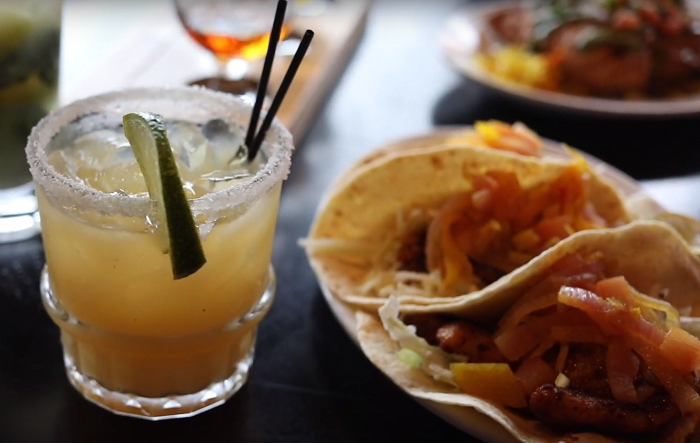 Last but not least was the pork shank on a bed of yellow rice and conveniently served with warm tortillas and lime crema for all my dipping needs. This shank had a commanding size, was slow-roasted till it was falling off the bone, and did not disappoint. It didn't hurt to know that Paladar used naturally raised meat sourced from heritage-bred animals. Likewise, the fish in the tacos was wild-caught in the same manner as the rest of their seafood options.
Just when I thought it couldn't get any better it was time to sidle up to the bar for one of Paladar's signature rum flights. With over 100 rums to choose from, there is no better place in Annapolis to expand your rum palate. Indeed, it was the first place I really learned to appreciate rum such as Ron Zacappa, one of my personal favorites, and Zaya, a favorite of William, the bartender on duty that day.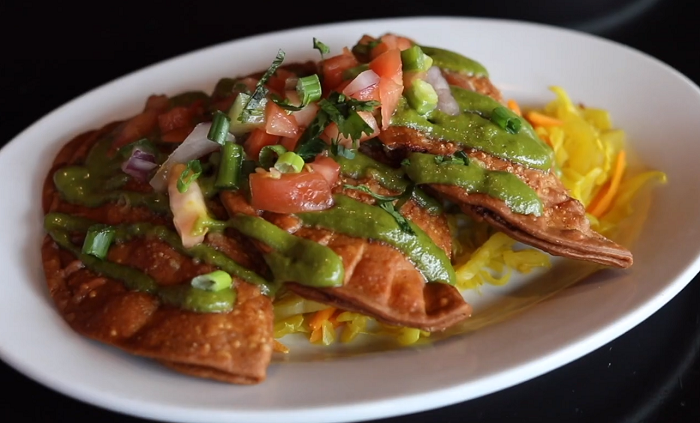 If you've never given rum a shot Paladar has a handy "Rum Bible" which breaks down rum by three major styles of rum-making and provides all the pertinent information like flavor notes. I myself am still a novice rum dilettante and was surprised to learn there were even different styles of making rum.
There are so many things to explore on all the menus at Paladar, I can't wait to go back! They have the perfect space for private parties that is all at once part of the energy and heartbeat of the whole restaurant and your own exclusive space.
If your visit is anything like mine, you'll definitely learn a thing or two along the way.
Videography and photography courtesy of Patrick McNamara of Drawn to the Image