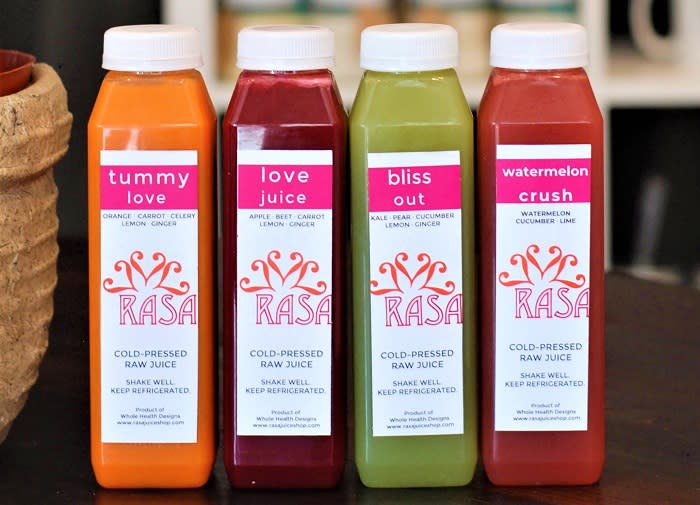 One of my favorite things to do in downtown Annapolis is grab a beverage and wander around. Depending on the season, it's usually an iced latte or a coffee. RASA juice shop (90 Maryland Ave), a new addition to the Annapolis Boutique District, has me trading my caffeine for a fresh cold pressed juice. Founded and operated by Lisa Consiglio Ryan, the shop fulfills Lisa's longtime dream to open up a brick and mortar space that celebrates wellness, a sustainable lifestyle, community, and of course, delicious, healthy juice. "I think I manifested it," Lisa told me when I commented on her perfect Maryland Avenue location. RASA rounds out a two block stretch of antique shops, retail spaces, coffee shops and bookstores. With the addition of RASA, the avenue now has a place for fresh foods and more local finds.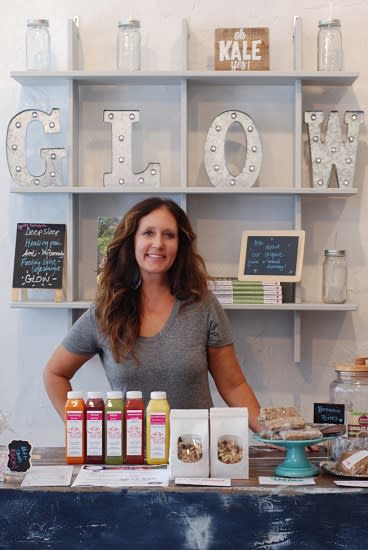 Lisa Consiglio Ryan
Lisa discovered the benefits of a plant-based diet and juicing by way of necessity on her own path to a healthier life. While working as a teacher in Prince George's County, Lisa became sick with chronic fatigue syndrome, fibromyalgia, and allergies. After trying every diet in the book, she focused in on health and nutrition and found eating whole, organic, anti-inflammatory food was the key to feeling good. She eventually resigned from teaching and became certified as an Integrative Nutrition Health Coach. "I started online," Lisa says, "leading detox groups and whole eating classes for people all over the world—all while I had kids at home." She also began selling her juices and juice cleanses on a delivery basis. But there was always a desire to open a shop.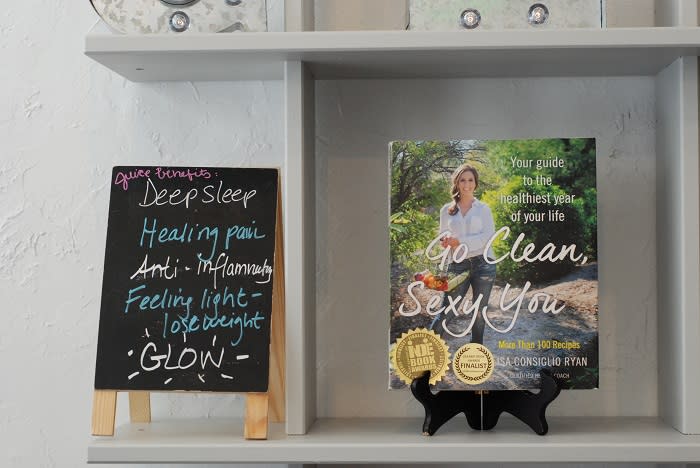 Lisa's book. "Go Clean, Sexy You"
"I started to miss people and the hugs," Lisa says. So, a couple years ago she started popping up in West Annapolis, on West Street, and most recently, Maryland Avenue. "I realized I could do this every day," she told me. With that realization, RASA juice shop opened for good this summer. Visitors can stop in and choose from a variety of RASA's own collection of cold pressed juices with inspiring names like "Love Juice" for a blend of apple, beet, carrot, lemon and ginger juices, and "Bliss Out," a crisp and clean tasting green juice made of pear, cucumber, kale, lemon and ginger juices. Seasonal juices this summer feature local cucumbers and watermelon.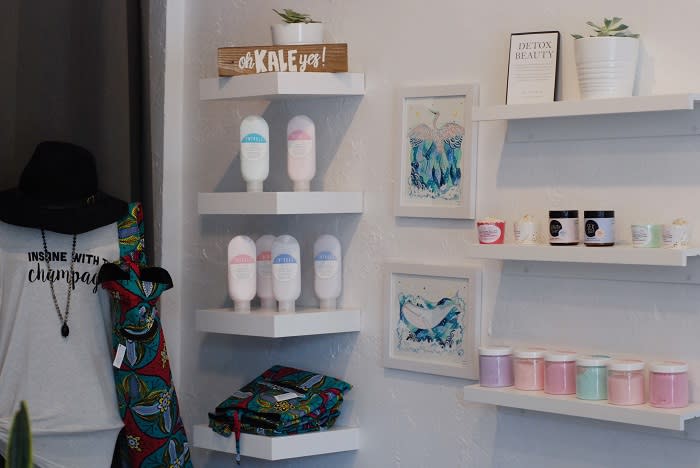 RASA also offers plant-based gluten free meal options like overnight oats, baked goods, veggie hummus wraps, and seasonal items like gazpacho made with local heirloom tomatoes. The retail items in the shop are the, well, power shot on the juice cleanse. Handpicked from as many local artisans and vendors as possible, you'll find artwork, skincare products, candles, yoga clothes, and more.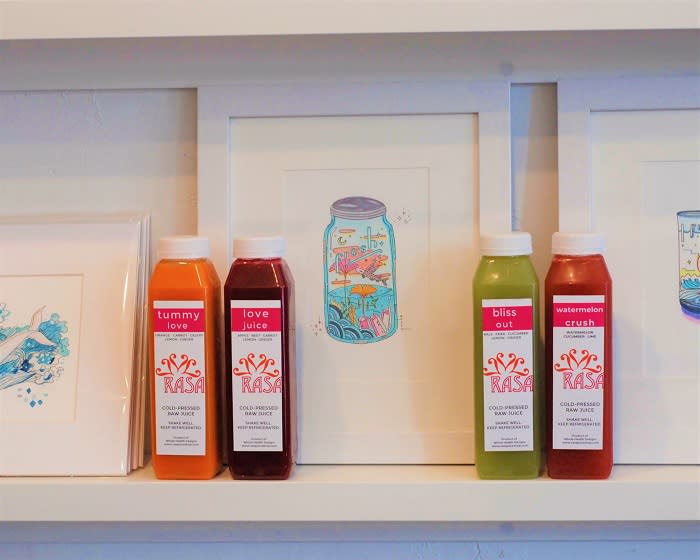 Whether you want a juice to start your day or you're ready to go all in and try a 1, 3 or 5-day juice cleanse, Lisa is your go-to guru. "It's all about your body and what feels good to you," she tells me, stressing the importance of balance and shying away from labels. Balance also plays into RASA's mission. Not just a shop, RASA aims to become a place for community. There are plans for in-store yoga classes, meditation classes, fundraisers, and other wellness events. RASA donates 1% of all revenue to Good One for Good Food, a network that connects businesses to local non-profits like TasteWise Kids that teaches children about real food through experiences like visiting a farm.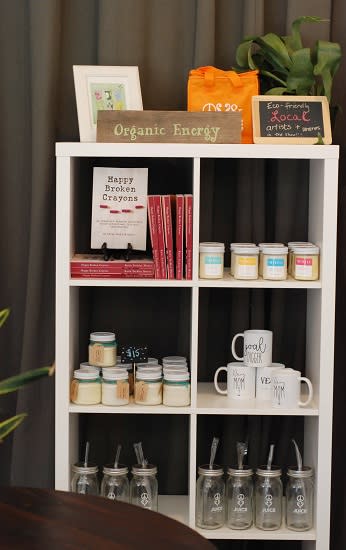 There is a ripple effect around feeling good and wellness. Lisa says when people learn to nourish their bodies without sugar and caffeine, their demeanor changes. "My family noticed a change in me. I've become a more patient person. When people practice self-care, it trickles down to coworkers, family, and children," Lisa says. "It may sound corny but the overall goal is a kinder world."
Photos courtesy of Katie Redmiles