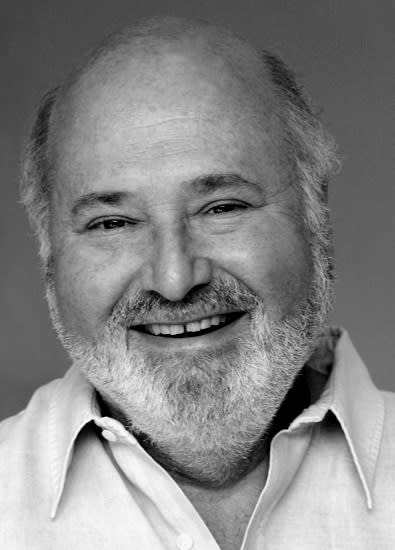 Rob Reiner
The Annapolis Film Festival kicked off this past weekend – and what an event it was. This year's festival started the evening of Thursday, March 30th with the opening night hosted at the Maryland Hall for Creative Arts. In attendance was none other than famous director Rob Reiner, whose movie LBJ was premiering that night. Rob Reiner famously directed A Few Good Men, When Harry Met Sally, and Misery (to name just a very few). Having such an A-lister in attendance made the event even more exciting. When the movie ended it was followed by a very entertaining Q & A session with Mr. Reiner who chatted about his movie among other popular topics in the film industry. The audience was really treated to a great opening event followed by a launch party at the Boys and Girls Club of Annapolis which went on until the wee hours of Friday morning.
The festival's screenings were being presented at a number of different venues scattered throughout downtown Annapolis including St. John's College Auditorium, Maryland Hall, the Annapolis Elementary School, Asbury United Methodist Church, and St. Anne's Parish Church. What I thought was great this year there was having the commuter Trolley available free of charge to bring film fans to each venue, saving a lot of time. Festival tickets were available to buy either individually at the door, a day pass, or you could buy a weekend pass which provides you with access to unlimited screenings and events for the four days (this was the best choice in terms of value especially for movie fanatics).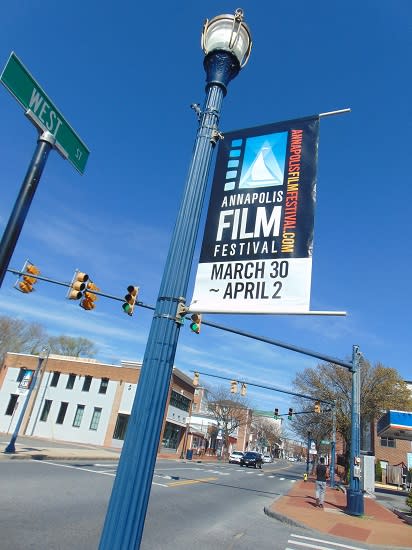 On Friday, Saturday, and Sunday mornings at 9 am, the Chesapeake Brewing Company (14 West Street) hosted "Coffee Talks with…" – an early morning pow wow over coffee with a different, unannounced film industry guest each day. These coffee talks were an excellent opportunity for the audience to ask film makers and actors interesting questions in an intimate setting. I thought it was really something special and gave viewer personal insight into the movie industry. When are you going to get an another opportunity like this?
Throughout the weekend, over 80 documentaries, short films, and features were screened. Many included a Q & A afterwards, which was another great way for the audience to interact with the film producers and directors and get an insight into the production of the movies. Another feature about the festival which I loved was after each movie screening you got the opportunity to vote by text how much you liked the movie you just watched. On Sunday, at the 'Best of Fest' event, there was an award ceremony for the films that got the most audience text votes, which was a great bonus for the film makers to get that kind of feedback from a real live audience.
I think if you are a film student or budding film maker this event would be heaven for you as you could gain so much knowledge from the experts.  Another bonus to the daily schedule of events was the Panel talks which were hosted at O'Callaghan's Hotel and St. John's College Auditorium. They included talks on 'How to make a great short film' and 'The truth about Producers and Directors' which brought up great debates among the audiences and provided a lot of humor and fun to the event.
The Annapolis Film Festival is an amazing event which showcases some of these countries' most amazing up-and-coming film talents and gives movie fans a great opportunity to see films that you would not normally get the chance to see, while also engaging with the actual film makers and asking them about their work. If you are from out of town and would like to visit Annapolis, I think the Film festival weekend is one of the best times to come down. There's a great buzz around town with local restaurants and bars supporting the event with specials running in a number of places.  I would highly recommend the Annapolis Film Festival to anyone who loves movies and would love a weekend of escapism into the world of film.
Visit the Annapolis Film Festival online for a full list of screenings this year.
Photos courtesy of Sinead Harold and the Annapolis Film Festival