Rhonda Kaplan is an artist, a true connoisseur of all things floral and bridal. Her  expansive design experience combined with a genuine excitement towards every bride and wedding day exemplifies both the creativity and care Rhonda consistently employs in her art and at Rhonda Kaplan Floral Design.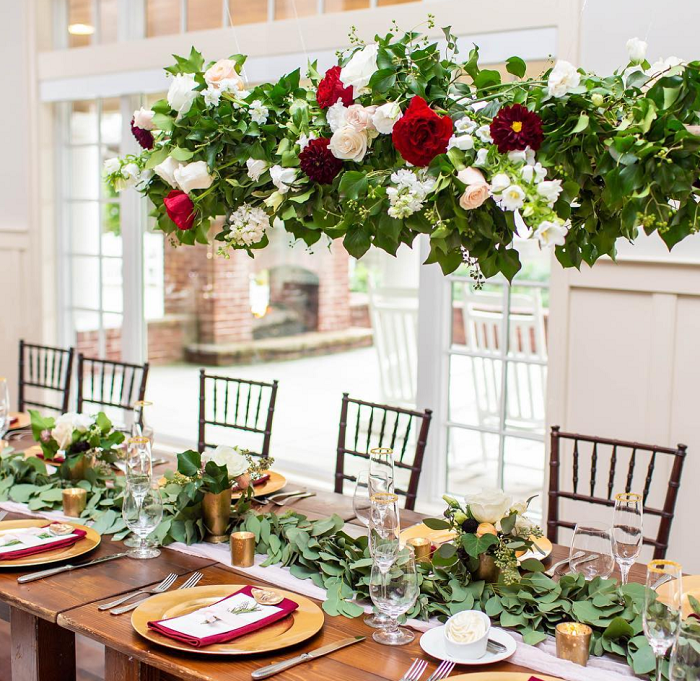 Courtesy of Instagram (@rhondakaplan)
I recently visited Rhonda in her design studio, located on Harness Creek in Annapolis, where she shared with me some of her bridal inspiration and behind-the-scenes details which all operate together to bring floral recipes (in this context, a system for planning, ordering and organizing floral designs) to life. "This is really personal," Rhonda explained, referring to the working relationship and floral design process associated with each wedding "I don't do what I want, I do what they [brides] want, in my style." This is demonstrated in part by the setup of the studio; Walking around, the space offers a comfortable and neatly organized environment with a variety of pictures, vases and accessories on display.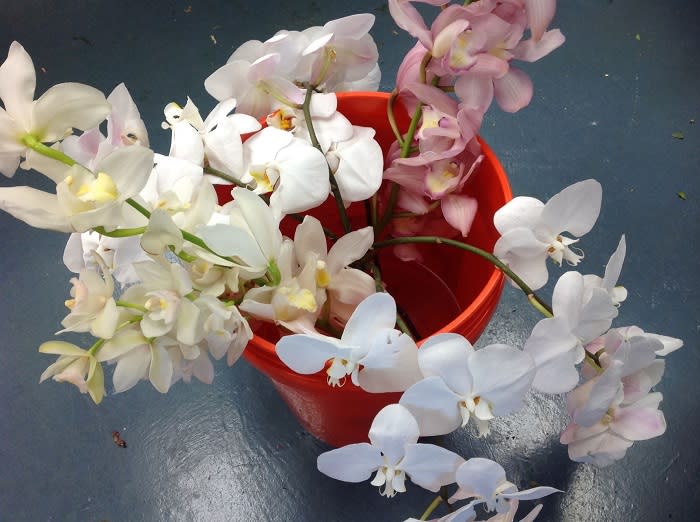 In addition to the enjoyment of working with brides, Rhonda's focus on learning and creativity provide for ongoing excitement in her work. Having had a background involving a variety of artistic mediums, her love of flowers and industry expertise contribute to her approach towards unique arrangements and challenging projects. Over nearly a decade since the opening of her floral design studio, Rhonda has grown her team with the addition of four design professionals.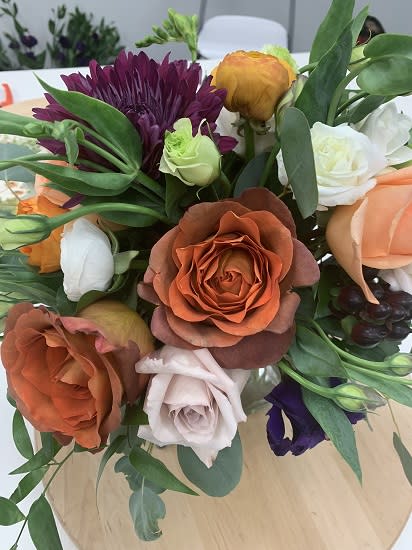 She explained to me that their work week typically starts on a Wednesday, when flowers are delivered, and involves a substantial amount of time preparing the flowers with the proper care for arrangement, set up at the event, and clean up thereafter. The flowers are obtained from wholesalers as well as local farms, allowing Rhonda to find the exact variety needed for each wedding being served.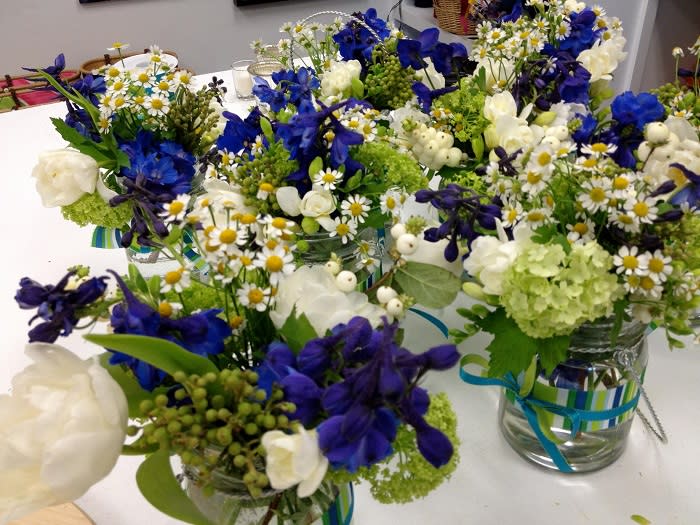 Rhonda's passion for floral creativity and focus on every bride that walks through her doors is evident and consistent in the way she expresses herself through her website, social media, and in person; "I absolutely love what I do," she told me. From the initial interview meeting, to the reviewing of a bride's wish list, to the wedding day itself, Rhonda guides brides through each step in efforts of articulating and achieving their vision for the special day. It comes as no surprise that such commitment combined with her sincere and positive disposition often nurtures a relationship that lasts well beyond the wedding.
If you're looking for a floral designer, I highly encourage you to reach out and connect with Rhonda - You'll be in a for a special experience.
Images courtesy of Melissa Kuhta and Rhonda Kaplan Floral Design