I've always been a 'try anything once, twice if you like it' type person.  I've been skydiving, bungee-jumping, have had the opportunity to fly a Cessna, fly an airship.  Though my extreme adventure days may be over, I look for every opportunity to explore with my son and give him as many different experiences as possible.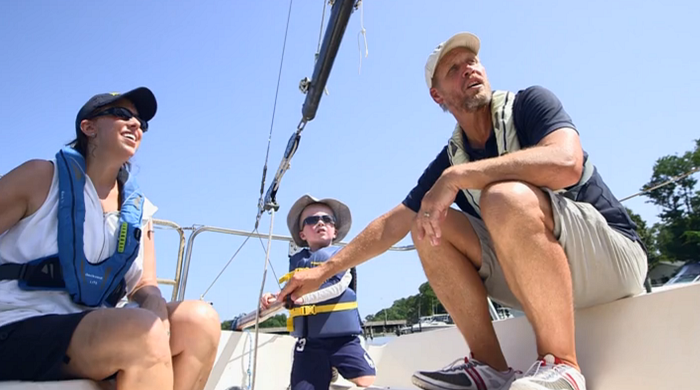 We recently had the chance to go sailing with The Sailing Academy out of Herrington Harbour North in Tracy's Landing, MD. Giving my Li'l Guy the chance to get behind a tiller and steer made the experience spectacular.  (Though the motor also intrigued him.)
For more information on sailing schools, charters, and tours, check out VisitAnnapolis.org's boating section.
Photos and videograpohy by Darren Heater.