Are you interested in how satellites have been developed over the last hundred years to shed light on exploring and understanding space, weather and solar observation, communications, and navigation? If so, or to learn about the subject, there is an exhibit you should visit. This opportunity is available at the U.S. Naval Academy Museum, but it's temporary and on display only until March 2020.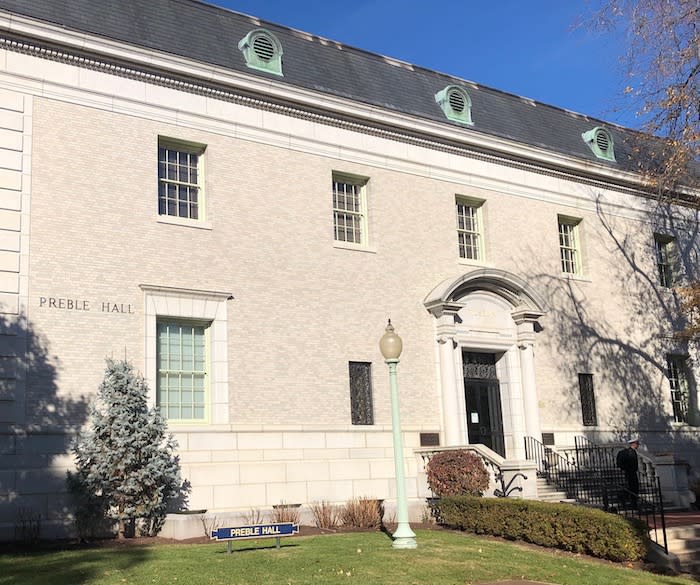 Image courtesy of the author
We entered the Gate 1 pedestrian entrance on Randall Street and Prince George Street, near City Dock area. It's important to note that visitors over age 18 must show a photo ID to gain access to the Academy grounds. After checking in, we proceeded to the Visitor Center and spoke with a knowledgeable information guide about the location of the special exhibit - Sea, Sun, and Space: Satellites from the Naval Research Laboratory. The guide whipped out a placemat-sized map of the Yard and with a yellow highlighter, efficiently laid out a walking path to our destination.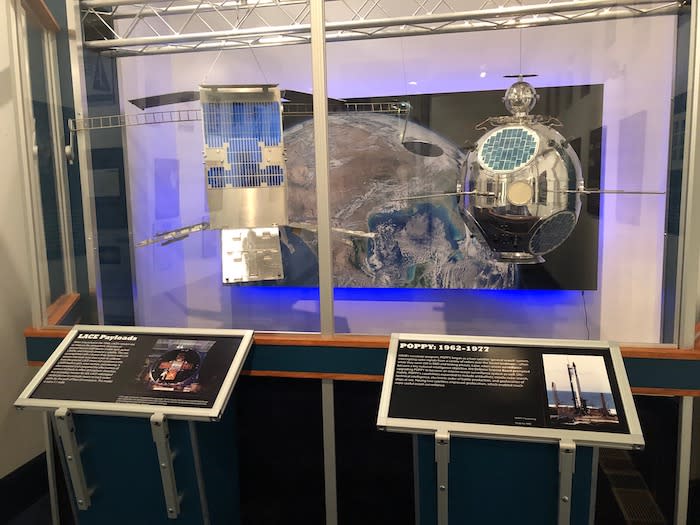 Image courtesy of the author
I must admit that although I have lived in Annapolis for many years and have visited the Naval Academy countless times along with having a son-in-law who is a 1997 graduate, I had never experienced the museum. We had the pleasure of a short walk which took us by beautiful homes on Porter Road, around the corner to the Chapel on Blake Road, then straight ahead to Preble Hall, where the museum is housed.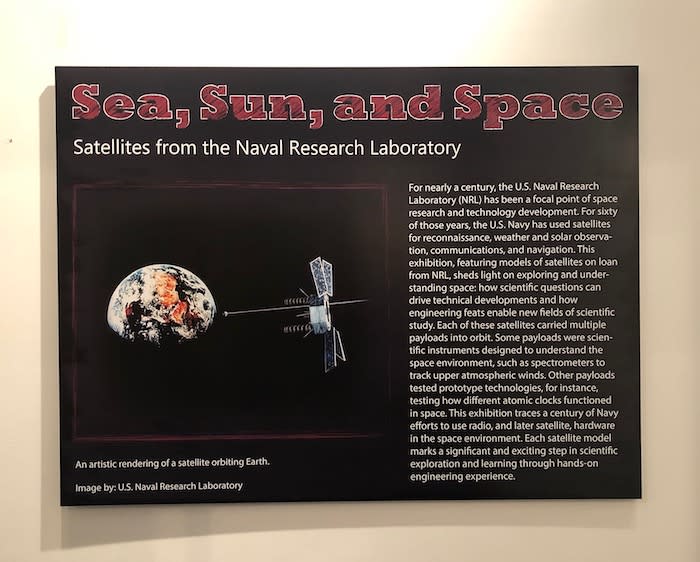 Image courtesy of the author
The museum (admission is free) offers two floors of exhibits about the history of sea power. Displays combine historical artifacts with video and audio technology. Over 100,000 visitors are welcomed each year. One of the many interesting displays includes a large collection of seventeenth- and eighteenth-century ship models. Expert model-builders are on-site, cleaning old models and building new ones for the collection.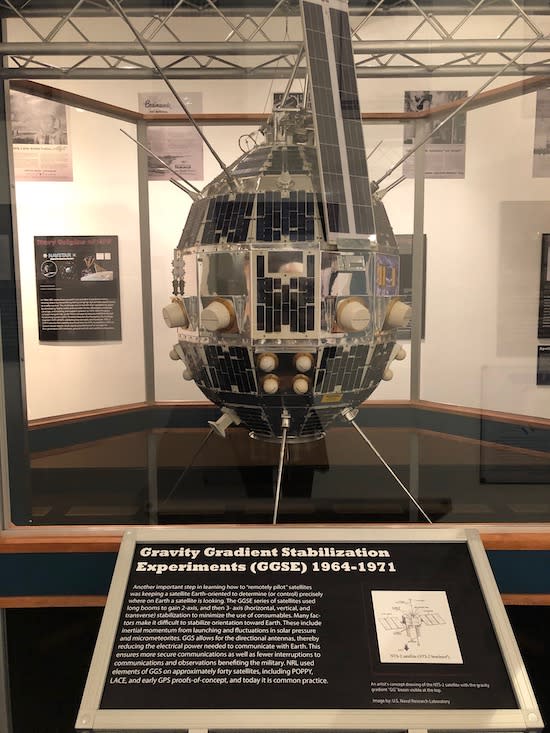 Image courtesy of the author
The temporary satellite exhibit, located on the first floor in the James W. Cheevers Gallery is intended to inform the general public about how the Navy has used information about space, the atmosphere, and our oceans in order to understand those environments in which it operates. Visitors will learn about the history of the programs during the Cold War through the eyes of the Naval Research Laboratory.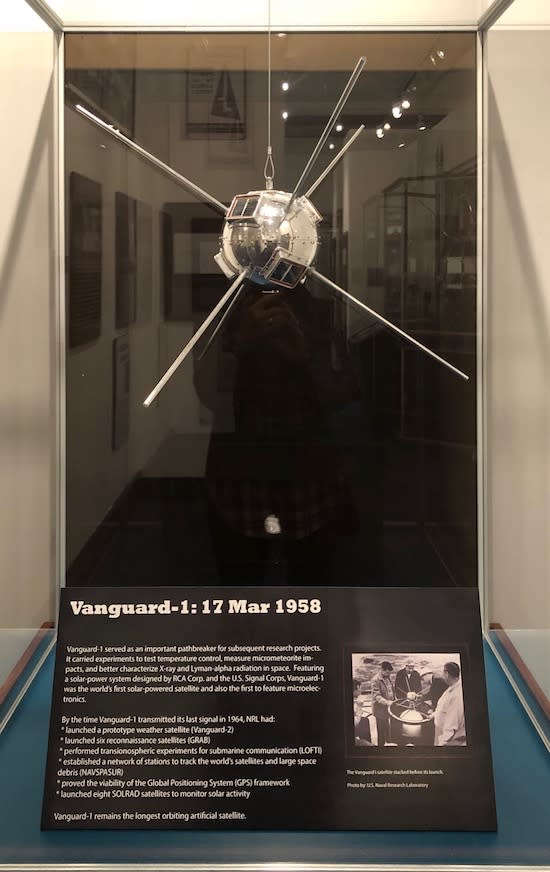 Image courtesy the author
According to Dr. Claude Berube, Director, U.S. Naval Academy Museum and Assistant Professor, Department of History at the Academy,
"the purpose of the Sea, Sun, and Space exhibit is to educate midshipmen on the role of naval science and technology in the development of space-based platforms like satellites. The exhibit has several satellites on display to provide a real sense of the size, scope, and purpose of each platform,"