About 18 knots from Ego Alley is another waterway eagerly anticipating the holiday season. On Thursday, December 19th the banks of Rock Hold Creek in Deale, MD were lined with a fleet of South County natives and alike eager to show off their decorated boats in the 2nd Annual Deale Parade of Lights. Onlookers flooded their favorite watering holes to cheer on their nautical neighbors.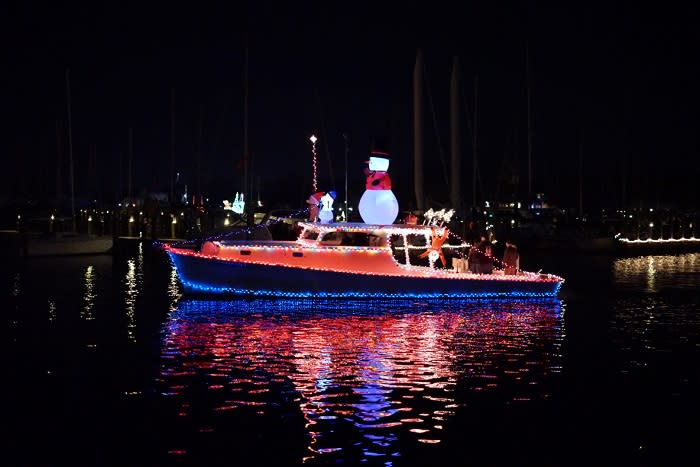 Starboards with illuminated flags and patriotic themes ironically rivaled the State capitol's parade that stayed much more holiday focused. Nonetheless, holiday spirit still lingered in the brackish air with several sailboats that impressively configured lights along their masts making them look like Christmas trees, or others that had Rudolph gracefully pranced at the bow.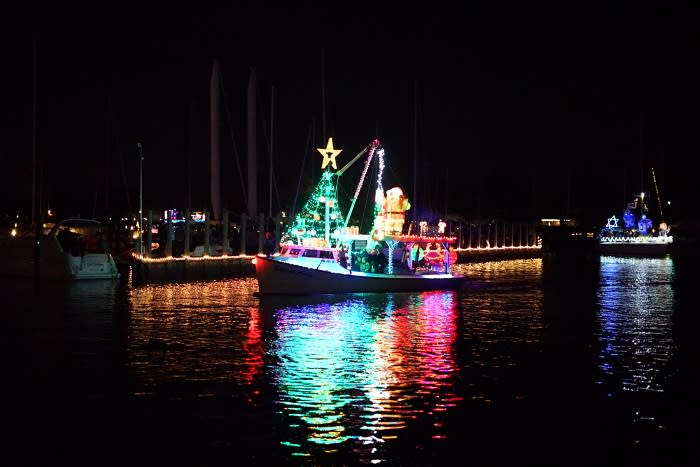 A boat dedicated to Hanukkah celebrations cruised through as well, complete with its captain singing The Dreidel Song from behind the helm, and an inflatable menorah port-side for all to see. Faint calls of "L'Chaim!" could be heard from shore.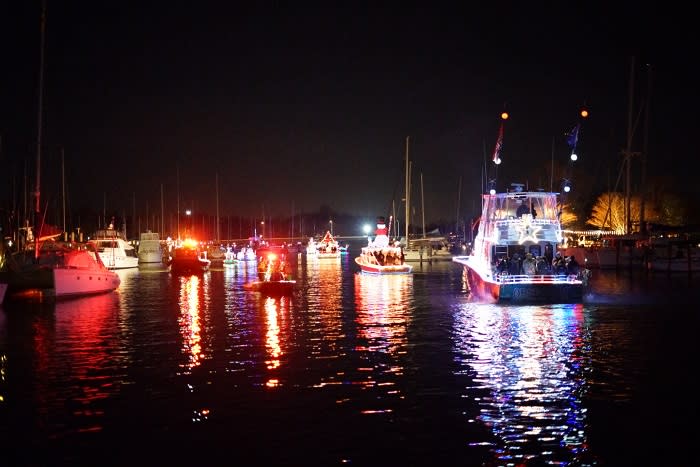 Some fan-favorites included a Washington Capitals-themed vessel overwhelmed with red lights and a Stanley Cup replica onboard. Local musician John Lusky surprised quite a few visitors as he crooned carols from the stern of a lit-up charter boat. Among the most popular vantage points was Happy Harbor Restaurant who placed a band-on-a-barge in the middle of the parade's circuit to announce the boats as they passed by. Participants had several moments to shine when passing the three different staging areas- Hidden Harbor Marina, Herring Bay Yacht Club, and Shipwright Harbor Marina in addition to the restaurants that scatter the shore.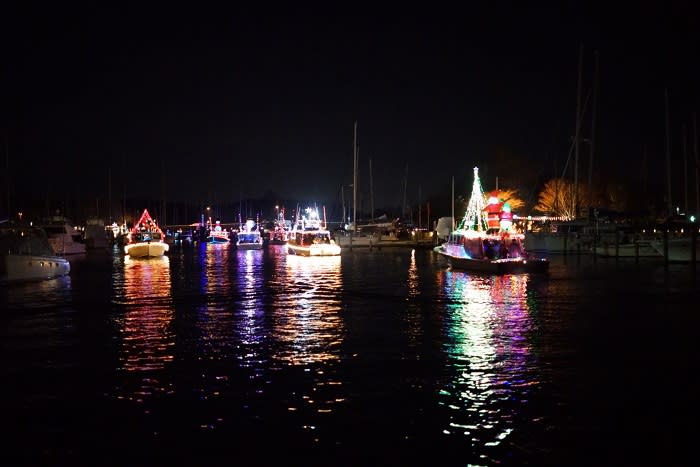 Eastport Yacht Club member Pete Chambliss recently explained to Annapolis Discovered that their parade started 36 years ago as a "bunch of crazy people that turned on some lights and went sailing around Ego Alley." I'd have to say the Deale Parade of Lights seemed to have similar origins—fearless community members bundled up in winter wear, filing boats and local bars, lining docks and crowding marinas. There too were judges and cash prizes, but none of that seemed to matter much to neither the participants nor spectators. But rather this tight-knit community welcomed any excuse to gather around the ones they love most and celebrate this special time of year in a very festive South County way.
Images courtesy of Michaela Watkins