When the brisk November winds begin to whistle down the historic streets of Annapolis, my thoughts always turn to hot, seasonal teas and hearty meals flavored with herbs and spices to chase away the cold. Whether you are a self-professed gourmand, or a timid taste-tester in your own kitchen, The Spice and Tea Exchange (155 Main Street) in Annapolis is the place to go to spice up your autumn.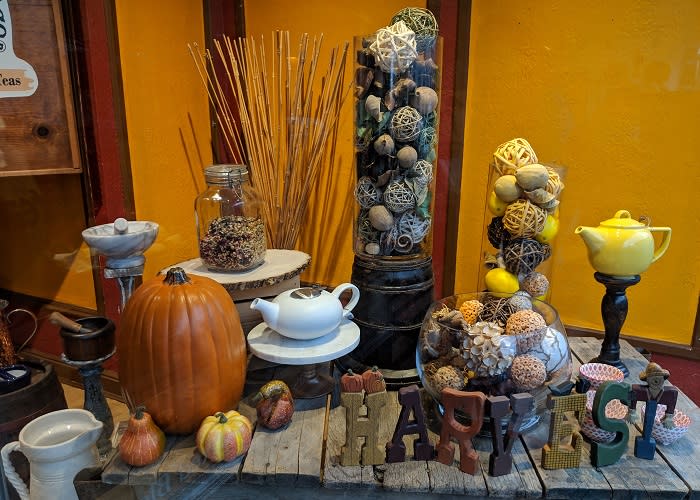 The Annapolis store opened its doors to the public in 2011, and since then has established itself as a culinary staple in the heart of the city. For store owner, Joy Quinn-Whalen, sharing the beauty and potential of these teas and spices while offering each guest a unique, personalized, and educational experience is the ultimate goal.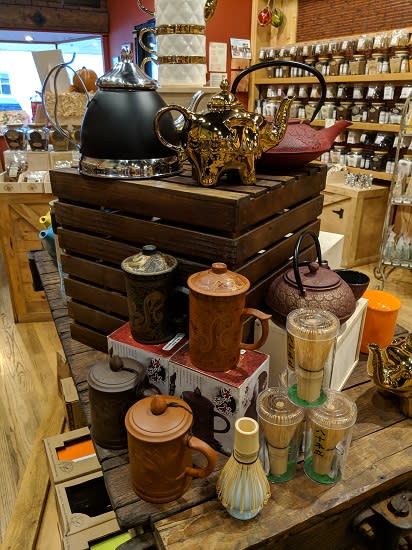 Upon entering The Spice and Tea Exchange, be prepared for an olfactory adventure as the teas and spices of the world sail you from country to country, spanning the continents with flavor. Walls lined with glistening glass jars purvey vibrant spices and fresh herbs, both familiar and bamboozling, to dazzle the eyes and the nose.  Whole green bay leaves inspire a future beef stew, cocoa nibs suggest making real hot cocoa, and the Bird Brine promises a succulent Thanksgiving fowl.
If you find yourself staring at a jar feeling absolutely stumped (and maybe even intimidated) by its contents, ask one of the knowledgeable and genial staff members for their insight. For example, when asked what spice she believes to be most misunderstood, store employee, Gabby Loose, promptly replies "Cinnamon." Her following explanation of the different varieties, origins, and uses of cinnamon opens guests' eyes to the possibilities of this seemingly simple spice.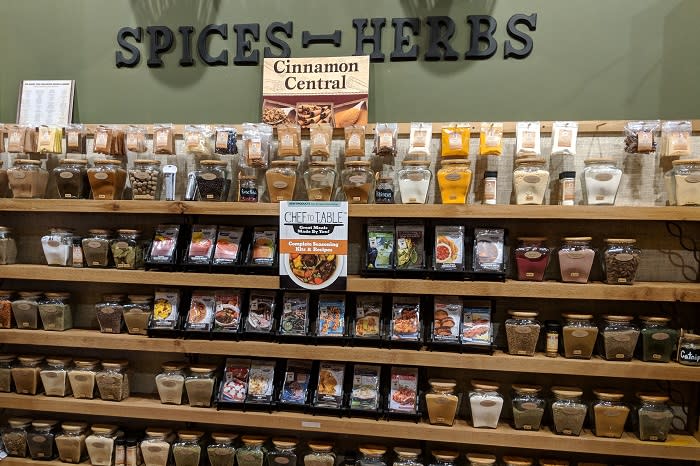 The enthusiasm of the employees to share these remarkable flavors is evident as they guide customers along the shelves while educating how the veritable treasure trove of flavors can be used to transform even the simplest dish into something spectacular. They cheerfully suggest "Smell this!' or "Try that!", and off you go on a whirlwind of Hungarian paprika, Chinese ginger, Indian curry, Ceylon cinnamon, and Mexican oregano. Custom store-made blends offer flavor combinations you've never imagined and cannot find anywhere else.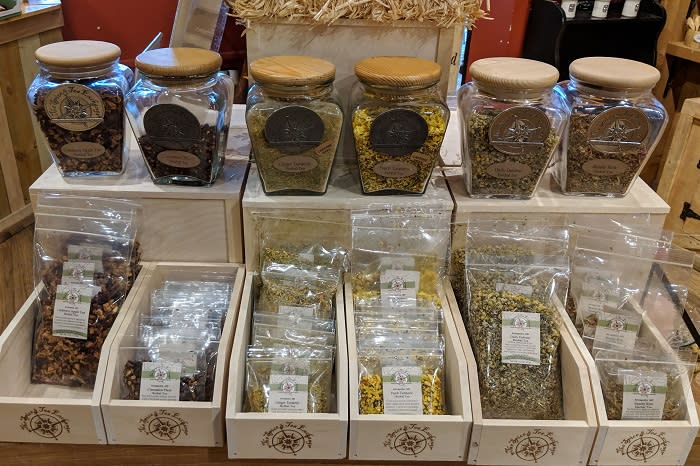 A fragrant and sweeping selection of loose teas tantalize the tongue, and change seasonally to invite new flavors. The diverse varieties encompass matcha, oolong, green, black, white, herbal, and more. In the coming months, you may also expect classes on how wellness teas can be added to your lifestyle. The Exchange also carries a plethora of gadgets, gifts, and accessories, from mortars and pestles, to tea infusers shaped like narwhals, to aromatic soy candles. There's no better way to warm up the frosty months ahead than with the flavorful fulfillment found at The Spice and Tea Exchange.
Images courtesy of Brianne Phillips and The Spice and tea Exchange