Spring is right around the corner, so what better way to welcome the coming warmer months than a beautiful Spring Flower Show at Homestead Gardens?
I first met with Brian Riddle, President & CEO of Homestead Gardens (743 Central Ave, Davidsonville, MD 21035), to learn about the history of this family owned business. Starting out as a small, in-house shop in Hyattsville, Brian's family cultivated a wonderful idea through the years and grew it to become an all-encompassing garden center. From a wide assortment of plants, weekly gardening classes, seasonal shows, and family events, Homestead doesn't disappoint with a magnitude of offerings for the most skilled horticulturist to the novice gardener.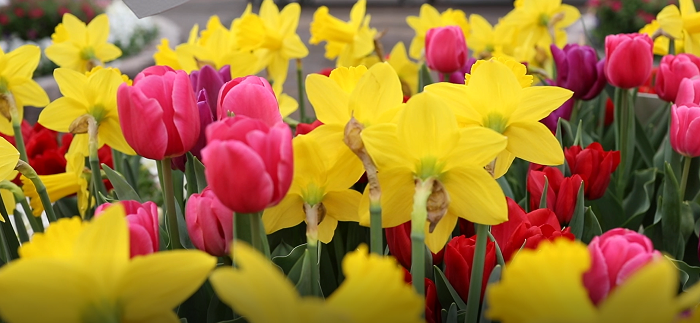 The 2018 Annual Spring Flower Show at Homestead is just one of the many events the community looks forward to as winter comes to an end. This year's theme is Gardens That Work – specifically focusing on gardens that work well together. I had the pleasure of learning about each section of the exhibit by Show Designer & Homestead Horticulturalist, Nate. It was interesting to hear him explain how different landscapes can work together to generate health, and wellness, while also bringing an abundance of beauty to your home.
For a full listing of their upcoming events and seminars, please visit: Homestead Gardens Events.