Maryland has, at many times, been referred to as "America in Miniature"— with its "purple mountain majesty" to the west, "amber waves of grain" and "fruited plain" in its midsection, and the eastward "shining sea", it is easy to understand why. What better way to celebrate these vast natural features than during an annual event in Annapolis that could be referenced as "Maryland in Miniature."
The 2019 version of the "State House by Candlelight" celebration is a highly anticipated holiday tree and youth music performance set for December 7 from 5:00 to 8:00 pm at the State House in Annapolis. The display features Christmas trees, each the product of a garden club from all 24 counties of the state and Baltimore City, along with a concert featuring youth musicians from locals across Maryland.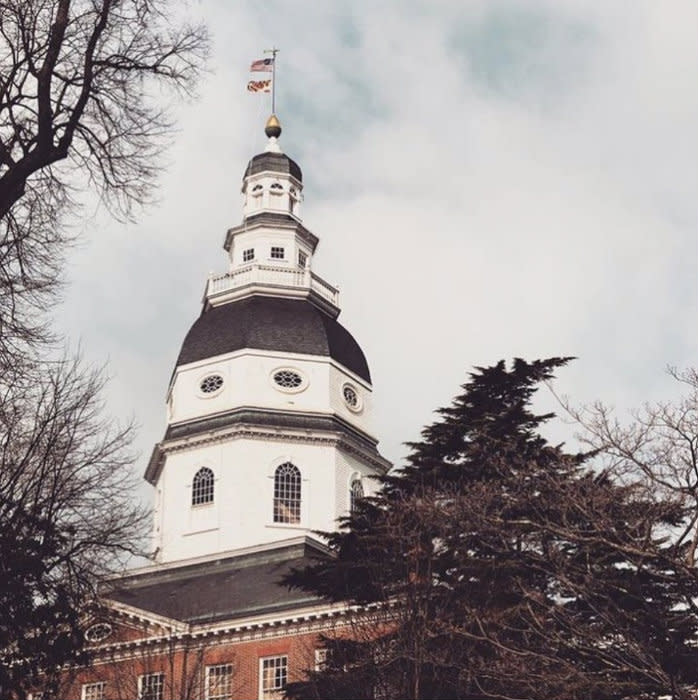 Photo courtesy of Historic Inns of Annapolis
Originally under the auspices of the Maryland Department of Tourism, this annual sight and sound celebration is now kept alive by the Maryland State Archives, which is staging the event "under the auspices" of an official oversight organization called "the State House Trust." The function of that body is "to oversee the area inside the [Annapolis] State Circle, including the State House," supervising "all improvements, alterations, additions, landscaping, and repairs within the area." By outward appearances, the Trust has undertaken the responsibility of ensuring that this holiday tradition continues in perpetuity.
The "candlelight" event, which began more than a half-century ago, is not actually illuminated by candlelight, as is implied by its name, which was bestowed when candlelight was not an unusual means of illumination. Given the fire restrictions imposed because the event is held in a national historic landmark, no real candlelight is allowed. Such precautions are understandably required to preserve what is considered the oldest U.S. State Capitol in continuous legislative use, capped by the largest wooden dome in the United States constructed without nails to hold the structure together.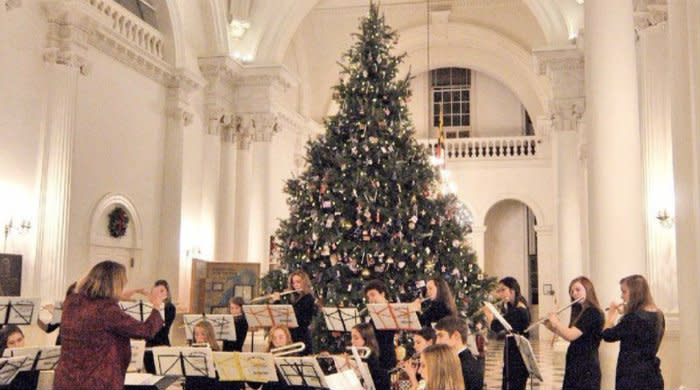 Photo courtesy of Capital Gazette
No matter, plenty of warmth will still fill the halls during this festive time of year. Providing the ambience is largely the responsibility of the musicians serenading visitors on the display's opening night. Following is the performance schedule for the evening of December 7:
5:00-5:30 pm—Institute of Notre Dame Select Choir 5:30-6:00 pm—North County High School Select Choir 6:00-6:30 pm—Severna Park Middle School Varsity Choir 6:30-7:00 pm—Annapolis Area Christian School Madrigal Singers 7:00-7:30 pm—Chesapeake Youth Symphony Senior Flute Ensemble 7:30-8:00 pm—St. Paul's School, Saints and Ivy Notes Choirs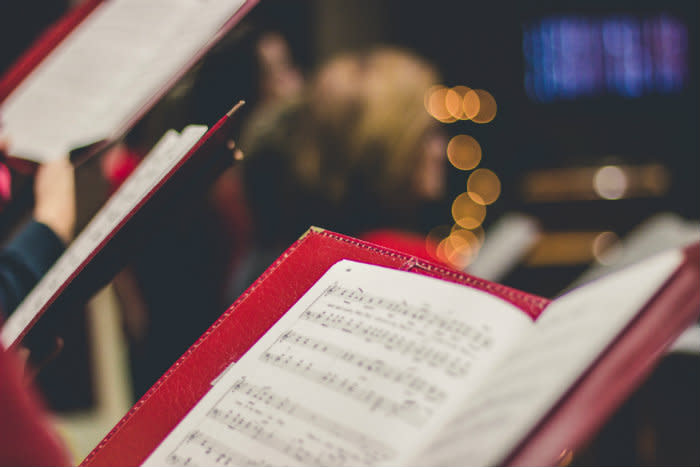 Don't forget to bring a photo ID. If you are up for it – make a day out of it and visit the annual holiday open house at the Government House from 1:00 to 4:00 pm just before.
Happy Holidays!