With the holidays in full swing, there is undoubtedly a list of things to plan for in order for your family to have a safe and enjoyable time. If you're traveling for the holidays and need to find a safe and trustworthy place for your pup, check out these top three wonderlands for your furry family members.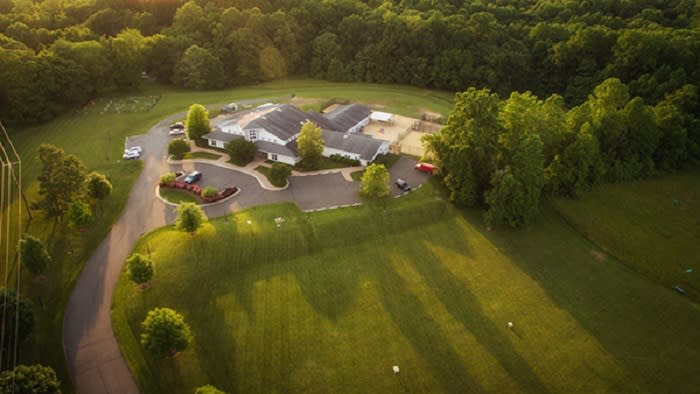 Courtesy of Perfect Pet Resort
Set on a lush 14-acre property, Perfect Pet Resort (840 W. Bay Front Road, Lothian, MD 20711) is a luxurious option for your four-legged family members. With a state-of-the-art facility that was built with nearly everything in mind, you won't be disappointed in the immense selection of boarding features, grooming, training, and more.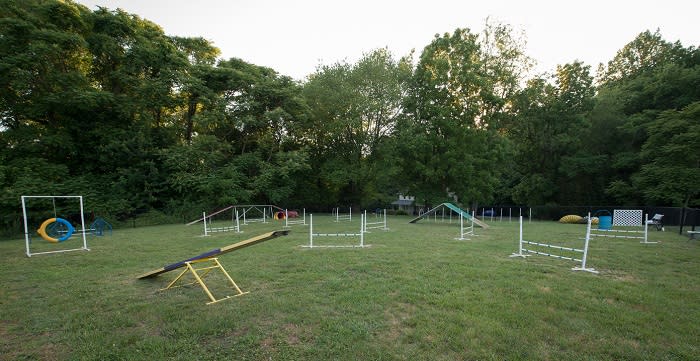 Courtesy of Perfect Pet Resort
A distinguishing factor of Perfect Pet Resort is that along with the spacious suites that are outfitted with Kuranda beds and soothing music, dogs enjoy three one-hour sessions outside with one another to socialize, sniff, and play. These play sessions are spent in either one of the two play areas (one for big dogs and one for small dogs) and are supervised at all times. What's even better is that the three play sessions are included in the nightly rate. Other services such as nature walks, cuddle time, and interactive toy time can be added. Plus, a new added touch to your pup's stay is that Perfect Pet Resort started a "Pillow Service" feature where dogs return to their suites after playtime to find a tasty treat on their beds.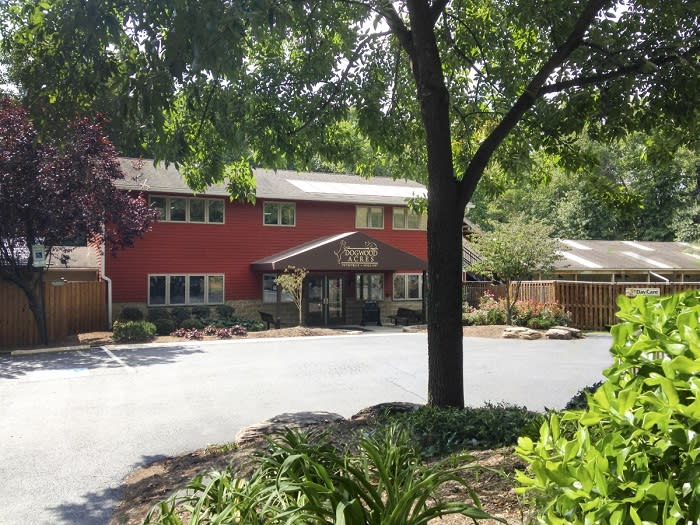 Courtesy of Dogwood Acres
Dogwood Acres (439 West Central Avenue, Davidsonville, MD 21035) is a calming retreat surrounded by mature trees that prides itself in personalized attention and its well-thought out experiences and services. A plethora of activities and enriching experiences are offered at Dogwood Acres, including a "Lodge and Learn" program where guests staying 3-5 days can be intellectually stimulated and reminded of their basic training skills and manners.
Courtesy of Dogwood Acres
All suites are complete with a private outdoor patio (sizes vary depending on the suite) so that your pups can enjoy private time to bask in the sun and handle their business. Dogwood Acres is special in that its grounds showcase a dog bone shaped pool that goes as deep as 20 inches. During most of the year, dogs can splash and chase balls (and maybe each other) while being supervised by a Dogwood Acres team member. This wonderful feature leaves guests with a smile and a satisfying shake to get the extra water off!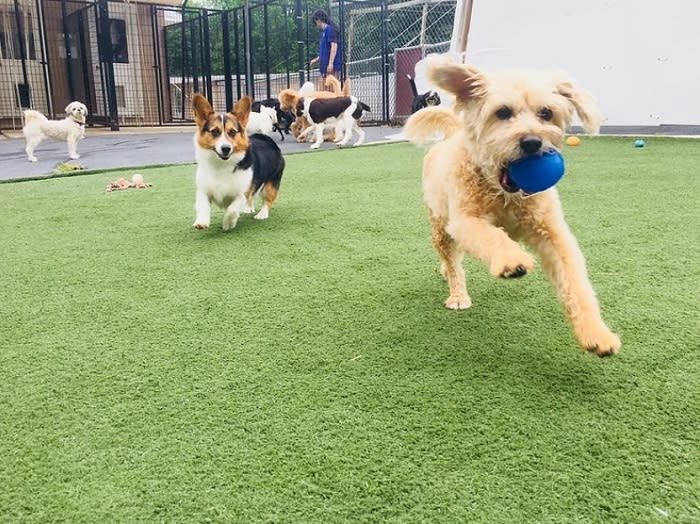 Courtesy of Beechnut Kennels
Beechnut Kennels (525 East Central Avenue, Edgewater, MD 21037) offers an idyllic place for your pup to get ample socialization and play time, all while being supervised and well-cared for. Beechnut Kennels has been in business since 1973 and has expanded itself without losing its original character and charm. Guests experience an ample amount of play time – up to 5 hours a day – and that is all included in their all-inclusive nightly rate.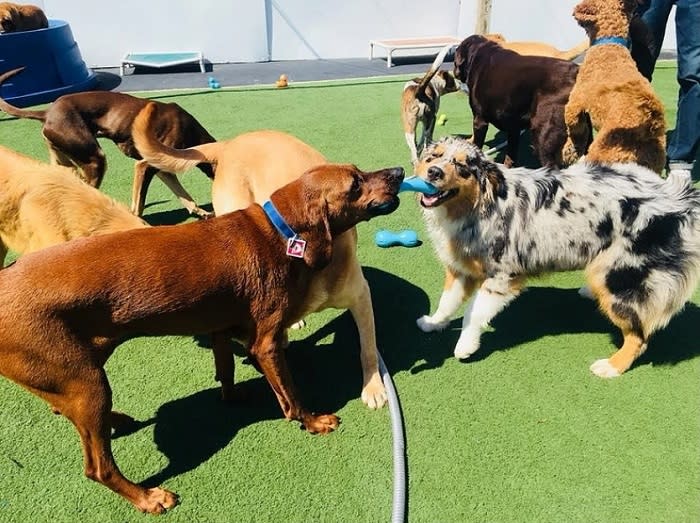 Courtesy of Beechnut Kennels
In addition to the hours of playtime that is enough to suit the most social and energetic pup, guests also have a private indoor/outdoor suite where they can relax and recharge after their playtimes. What's fantastic is that Beechnut Kennels offers a wide selection of add-ons that include a menu of yummy treats to choose from or extra attention by way of a walk, cuddle time, or game time with a staff member. Add on a spa service before your pet's departure, and you'll have a tired and good smelling pup upon pick up!
Images courtesy of Perfect Pet Resort, Dogwood Acres, and Beechnut Kennels