Imagine a quaint shop decorated with white drapes and lavender walls, lined with pastry-filled counters and ample seating, accented with soft-colored flowers and pillows. The atmosphere is inviting, tranquil, and incites an appetite for whatever baked good the fresh scent in the air may bring. Kristen Rowell has been baking for several years now, something she started professionally in her Virginia home kitchen. Though she used to sell her creations at local farmers' markets where she quickly amassed a following, the bakery, Sweet Hearts Patisserie (1410 Forest Dr, Annapolis, MD 21403), has been her muse for almost six years now. Having enjoyed baking from a young age, Kristin's college career in tourism and hospitality eventually led her to a cooking class abroad where France became the inspiration behind her pursuit of culinary school, and later, the establishment of her shop.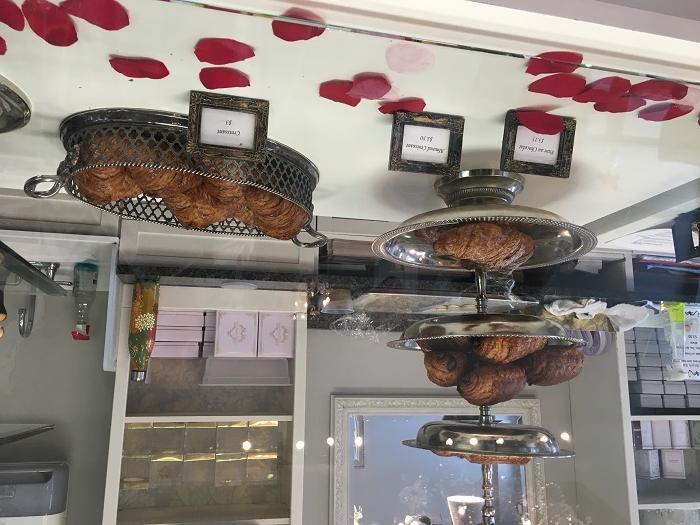 In early 2012, Kristin moved to Annapolis and with the help of her family – notably, her interior designer Mom – opened Sweet Hearts Patisserie. Kristin has since added 9 staff members to her team, and while having "learned to do a lot of things over the years" as a business owner, she still takes time to be in the kitchen baking and coming up with new recipes. Aside from aesthetics in both physical space as well as dessert designs, French culture influences Kristen's approach for using "real" ingredients in every recipe. She emphasizes the importance and dedication to everything being made from scratch, using local produce wherever possible. This process becomes labor-intensive and expensive to maintain she explained, however, the result is high quality baked goods and happy customers.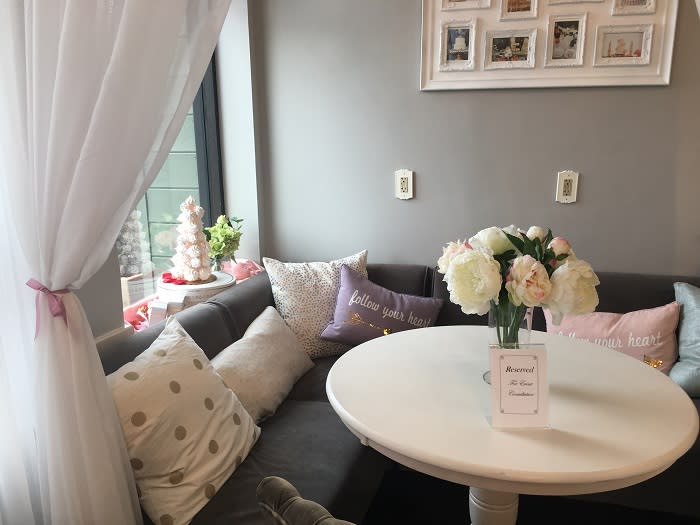 Every morning, cupcakes and croissants are promptly prepared for an 8AM store opening; cakes, and petit fours (the triple chocolate petit four being one of Kristen's personal favorites) are also made on a regular basis. Many locals choose to stop in for breakfast croissants and coffee, or in the late afternoon for an after-school or work treat. The macaroons (gluten-free small French biscuits which come in 12 flavors during any given season), are the top seller and "definitely the thing you have to try when you come here," says Kristen. Aside from the daily production, Kristen and her team also bake for special event orders, often creating custom cakes and dessert tables for weddings, baby showers, birthdays, or even gift boxes for various occasions.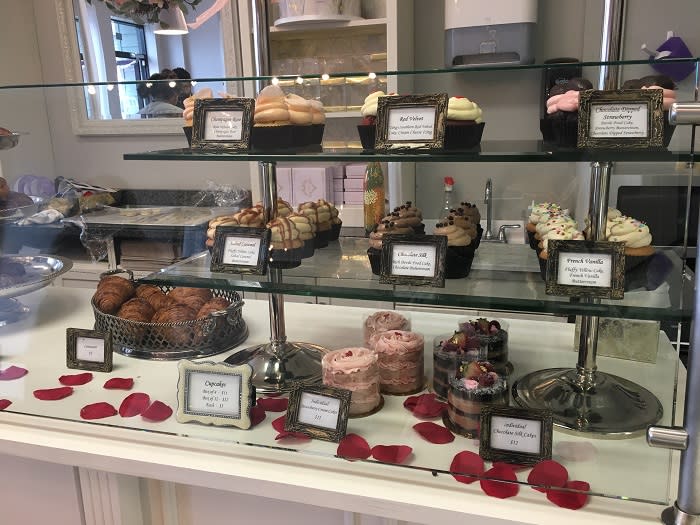 Looking forward, Kristin hopes to share her pastries with a wider audience, perhaps by expanding into multiple locations. Until then, she continues in her pursuit of bringing a bit of "French" to Annapolis by sharing her love for the culture, and most importantly, the baking.
Stop in to try their treats and be sure to say hi to Kristen.
Photos courtesy of Melissa Kuhta