If you're familiar with the staples of Annapolis like Main Street and City Dock, but looking for something a little more off the beaten path that offers all the great dining and shopping options of downtown, look no further than West Annapolis. This little-known Annapolis gem boasts nearly 300 residences and a commercial district of 40 colorful shops. It's the perfect balance between small-town feel and city convenience.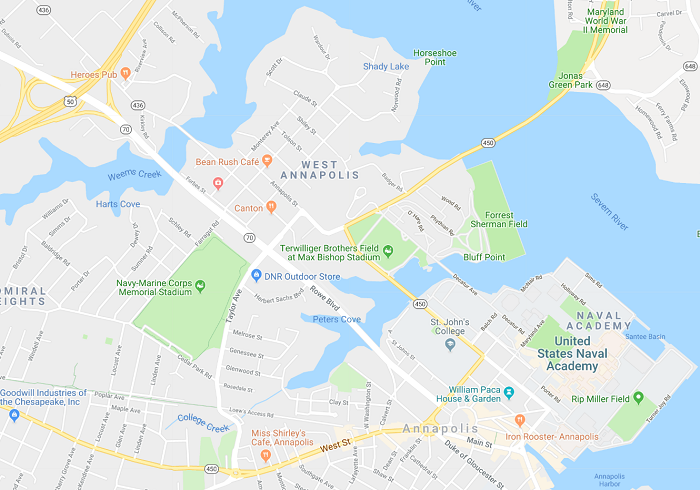 This charming, quiet neighborhood – located right off of Rowe Boulevard – is filled with independent businesses ranging from unique shops, restaurants, spas, gift shops, and art galleries. The best part is that there's plenty of parking in this Annapolis neighborhood. Residents also enjoy easy access to water, so bring on the warm weather for canoeing, kayaking, paddle boarding, and more!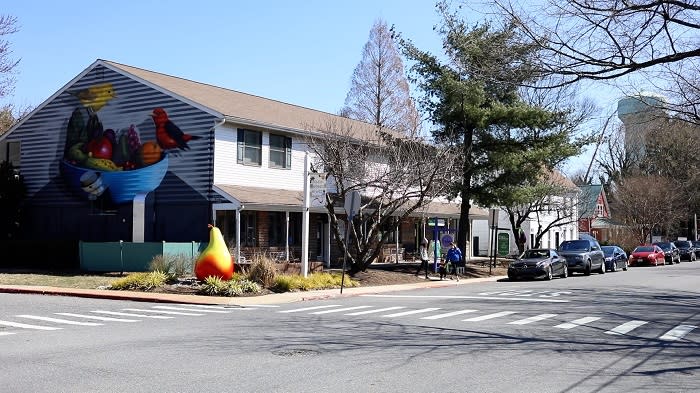 Join Kat in the video above for a short tour of West Annapolis' main drag, Annapolis Street. Here, you'll find local favorite spots like West Annapolis Artworks and Fine Framing, your one-stop-shop for everything you need for your next art project or a gallery exhibit; One Petticoat Lane – a chic consignment boutique showcasing everything from fashion and home décor; One of the city's newest and most highly-acclaimed restaurants at Flamant, offering seasonal ingredients and dishes; and a great coffee shop, Bean Rush Cafe, putting out tasty coffee and small bites perfect for a quick lunch while you're in the area shopping.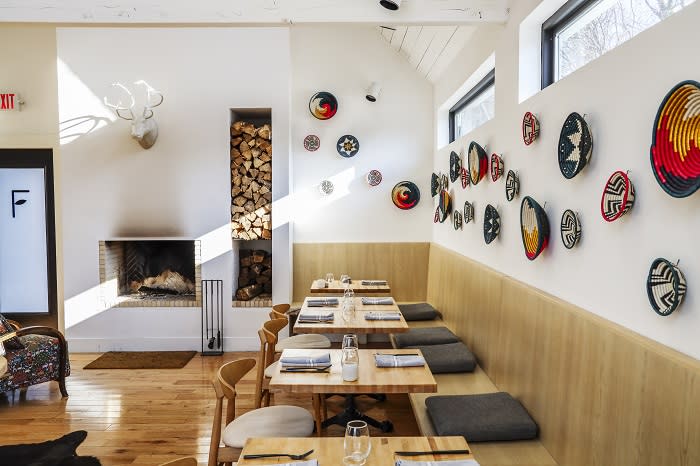 Inside Flamant's dining room
Next time you're planning a trip to Annapolis, be sure to stop in West Annapolis for a local take on this bustling city!
Videography and photos courtesy of Patrick McNamara of Drawn to the Image.