November marks the beginning of the holiday season in towns and cities across the nation. Every year, more and more Annapolis restaurants are offering Thanksgiving feasts all across town. The catch? Reservations fill up quickly, so be sure to call or book online. Here's a short list of beloved spots serving up Thanksgiving in Annapolis.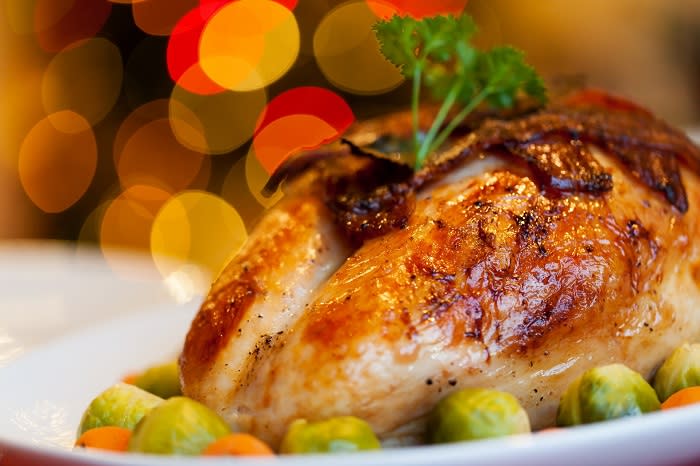 Among the exceptions are Reynolds Tavern on Church Circle and Boatyard Bar and Grille in Eastport, both giving staff the day off. And Carrol's Creek Café, famous for its fabulous holiday buffets, was already booked out in early November.  So, if you are looking for the luxury of someone else preparing the seasonal feast, the sooner you make reservations, the lower the risk of learning there's no more room at the table.
To help you on your hunt, here is a round-up of some local restaurants that have special menus for Thanksgiving Day:
Baroak Cookhouse & Taproom (located inside the Loews Annapolis Hotel at 126 West St.), offers a sumptuous buffet set up along the parameters of its window-walled dining room.  I was part of a family group of 18 that gathered there last Thanksgiving and gave it high marks for attentive individual service despite the size of our party.  I suggest arriving early in the day so the food is hot and the staff is cool.  $44 per person; $14, kids under 12.  Reservations required.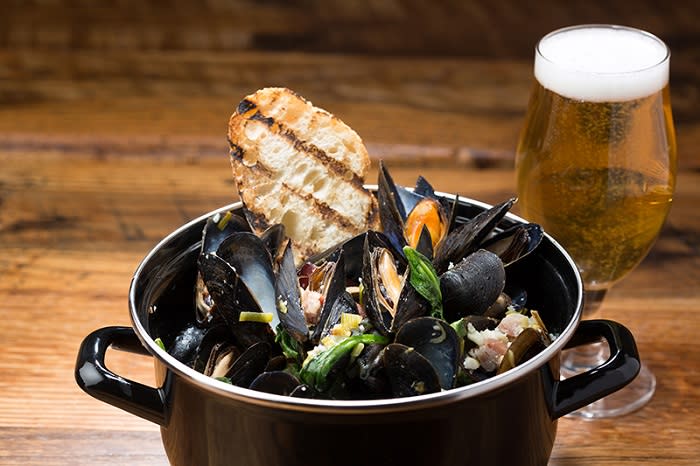 Photo courtesy of BAROAK
Blackwall Hitch has earned a reputation as a sophisticated destination, distinguished by a busy seafood station, an active first-floor bar scene and spectacular roof top lounge with views of the Annapolis harbor.  Seafood is a specialty year-round, but on Thanksgiving a special menu will be available in addition to a la carte options. Note: this is a "grown-up" kind of place with ample parking on adjacent lot. For reservations, call 410-263-4354 or go online to theblackwallhitch.com.

Photo courtesy of Blackwall Hitch
Chart House, 300 Second Street in Eastport, is right on the water with up-close-and-personal the USNA right across the harbor.  Because of its size and skilled service, this is a good choice for group dining.  On Thanksgiving Day, the restaurant will add a traditional turkey dinner (three courses, $29; $14, kids 12 and under) to their regular steaks and seafood menu. Ample parking. Reservations required for dining room; first come/first served in bar area.
Cooper's Hawk Winery and Restaurant, just around the corner from Brooks Brothers at the Annapolis Towne Centre, is a consistently savvy choice for good food and wine to match.  Browse and taste at the friendly wine bar before taking the elevator to a well-designed dining area that include outdoor tables around a fire pit.  Turkey dinners will be added to the regular menu on Thanksgiving weekend.  Open 11 am-9:30 pm. Reserve at 443-837-9989. www.coopershawkannapolis.com.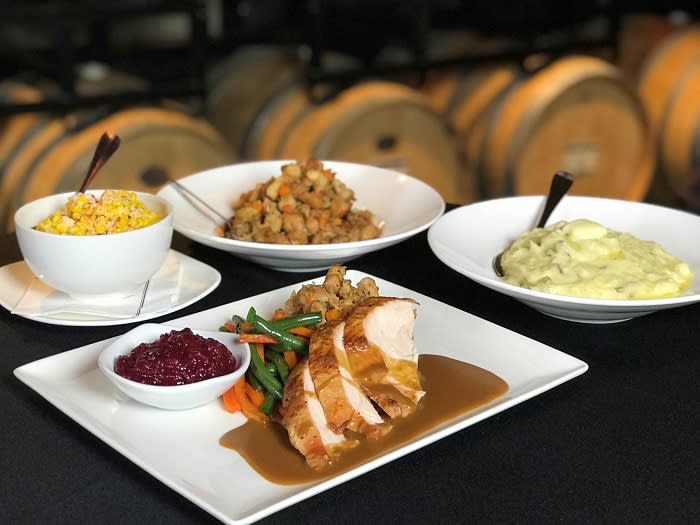 Photo courtesy of Cooper's Hawk
Harry Browne's, located at 66 State Circle in the shadow of the State House, is a charming restaurant that has been pleasing diners for more than 34 years.  A three-course Thanksgiving dinner ($45), with a la carte menu options including crab cakes and duck, will be served in the elegant main dining room at three seatings between noon-7 pm. Outstanding wine list overseen by owner Rusty Romo. Reservations required. 410-263-4332. harrybrownes.com.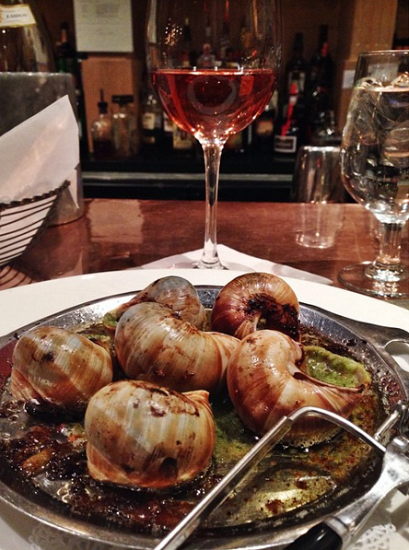 Photo courtesy of Les Folies Brasserie
Les Folies Brasserie, a festive French restaurant at 2552 Riva Road, is ready to celebrate le jour de dinde by adding traditional American foods like pumpkin soup, roast turkey with a special dressing and pecan pie with crème fraiche to its regular menu. If you look forward to the release of Beaujolais Nouveau, join other kindred spirits on November 16 for a festive, five-course meal paired with the 2017 vintage at the popular Les Folies Brasserie.  Hosted by chef-owner Alain and his charming wife Laurence, the evening promises to be seriously festive as guests enjoy the wine (described as "a bold display of cherry flavors with a subtle hint of spice") and the flawless French cuisine that makes Les Folies one of our town's most beloved establishments. Chanteuse Julie Mack and her trio will entertain with Brazilian music. Celebrants are encouraged to wear a beret.  The tab is $105 per person, excluding tax and dip.  2552 Riva Road, Annapolis MD.  Reserve your place at 410-573-0970 or online at lesfoliesbrasserie.com.
Osteria 177, a handsome downtown Annapolis establishment at 177 Main Street overseen by native son Arturo Ottaviano since 2006, specializes in unique preparations of Italian favorites, fine wines and attentive service.  This applies year-round, but for Thanksgiving the chef will add roast pheasant to the regular menu – a treat for those seeking something other than its remote relative.  Dinner noon-8 pm on Nov. 22.  Reservations required. osteria177.com.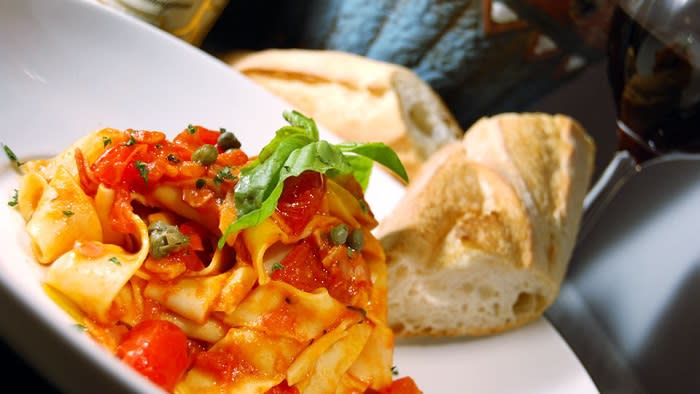 Photo courtesy of Osteria 177
Ruth's Chris Steak House in Eastport at 301 Severn Avenue, welcomes patrons in search of a reliably satisfying red meat meal, be it filet mignon or rack of lamb.  With a nod to traditionalists, the kitchen will also offer a three-course feast of roast turkey and all the trimmings for $39.95, excluding tax and tip. For reservations, 410-990-0033. Note: We prefer the first-floor seating for its airy dining area, although the formal upstairs dining room boasts comfortable booth seating.
Sam's on the Waterfront, a popular public eatery in a private gated waterfront community, promises more than an A-list view of the water – on a clear day you can see the Bay Bridge.  Owner Jeffrey Parks and his kitchen staff have put together a praise-worthy four-course dinner featuring a choice of soups, salads, main course of maple-brined turkey, crab cakes, filet mignon or local rockfish; and a selection of three deserts, including pumpkin cannoli. Dinner, served from 11:30 am-8:30 pm, is $55 (excluding tax and tip); $16 for kids under 16).  Reservations strongly recommended. 410-573-0970.
Photos courtesy of the restaurants noted above.