Holidays bring many tourists to Maryland's capital city, as well as many "home-comers" who travel from far and wide to celebrate here with their family and friends. While most of the good times will take place around the dining room table, there are folks who depend on local restaurants to provide a traditional Thanksgiving feast. We are pleased to report on some prime local spots that are happy to serve you turkey and all the trimmings.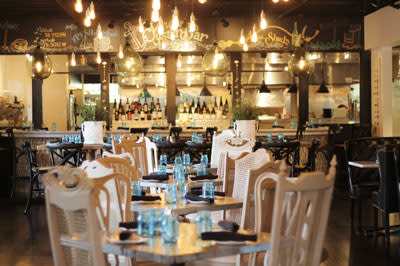 Blackwall Hitch
Blackwall Hitch (600 Sixth Street, Eastport), the popular newcomer to the Annapolis restaurant scene, invites you to celebrate its first Thanksgiving with a special buffet. Celebrity Executive Chef Zachary Pope (creds include Red Sage and Restaurant Vidalia) heads the kitchen and is offering a menu that kicks off with oysters and shrimp and includes three carving stations (turkey breast, top round of beef, rosemary garlic pork loin) and wild caught salmon with pomegranate glaze. Among the restaurant's draws is its well-stocked and convivial brass-topped oyster bar at the rear of the main dining room next to a massive communal dining table and private areas that are ideal for festive group dinners.
Details: Buffet 11 am to 6 pm/ $38 adults; half-price ages 13 and under. Reservations recommended. 410-263-3454. On-site parking.
Baroak at Loews Hotel (126 West Street, Annapolis) welcomes diners to enjoy its signature mussels and craft beers as well as a Thanksgiving feast with an autumn salad of arugula, roasted butternut squash, whipped goat cheese and spiced pecans in a roasted shallot vinaigrette, herb roasted turkey with sausage stuffing, a turnip and Swiss chard dressing, ham glazed with a bourbon mustard sauce, apple crisp a la mode or pumpkin cheesecake.
Details: $29.95 for adults; $12.95 for children under 12. Special dinner served from 11 am-6 pm. Reservations recommended. 410-295-3225. Valet parking.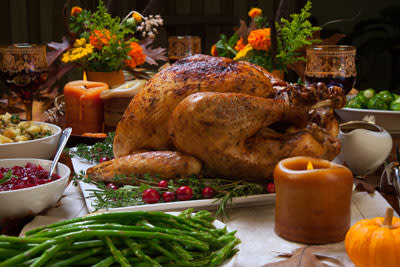 BAROAK
Carrol's Creek Café (410 Severn Ave., Eastport), known for its sumptuous holiday buffets as well as its prime waterfront location, is a "best bet". Help yourself to carvings of turkey with oyster stuffing, ham, lamb, roast beef, seafood offerings of salmon and shrimp, a host of side dishes and fabulous made-in-house desserts.
Details: Seatings at noon, 2, 4 and 6 pm are going fast. Reservations are essential; it typically is an annual sell-out by early November: 410-263-8102. Fixed price is $35.95 per person; half-price for kids under 9. On-site parking. P.S. Also consider Carrol's Creek for weekend brunch (banana foster French toast, shrimp and grits, etc) and an appealing kids menu ($6 range).
Middleton Tavern (2 Market Space, Annapolis), in a historic building in the heart of downtown, is gearing up for the holiday with a menu featuring carving stations for turkey or ham and the town's best sweet potato pie. Its regular menu is also available. Enjoy the wood-burning fireplace on the first floor near the bar where oyster shooters are a staple at $2.25 with a beer chaser or $4.25 with a shot of vodka.
Details: Reservations suggested. 410-263-3323. Valet parking.
Harry Browne's (66 State Circle, Annapolis), pleasing diners for more than 30 years with owner Rusty Romo setting the bar high for food and wine, will serve a holiday dinner from noon to 5 pm. A three-course menu includes entrée choices of roast turkey, salmon, a special pork chop dish and a vegetarian option.
Details: $45 per person; children half-price. Reservations recommended. 410-263-4332. Valet parking.
Chart House (300 Second Street, Eastport), on the Eastport waterfront, has had mixed reviews lately – though nothing but raves for its views. Its traditional Thanksgiving dinner, however, would seem to leave little margin for error and the price is right.
Details: $28 per/$11 for children. Served 11 am - 9 pm. Good for groups and plenty of parking. Reservations recommended. 410-268-7166.
If family and friends are in Annapolis for the holiday, consider getting together for tea during Thanksgiving weekend. Reynolds Tavern at 7 Church Circle in downtown Annapolis carries on the tradition of English teas from 11 am-5 pm daily, except for Thanksgiving and Christmas. It's a delightful diversion for grandmothers, aunts, and grandchildren on, with reservations recommended during this popular time frame. Lovely china, tiered-trays for sweets and savories and a selection of black and scented or flavored beverages are included in prices ranging from $8.75 to $25 (which includes a glass of Mumm's champagne for the grown-ups). 410-295-9555.
Photos courtesy of Blackwall Hitch Annapolis, Loews Annapolis Hotel.