Maryland is no stranger to the beer brewing scene. From large scale breweries such as Heavy Seas and Flying Dog to smaller microbreweries around the state, craft brewing is a booming industry and the taprooms make for a fun place to gather within our community. Recently, the BWI area has become a haven for several microbreweries that are quickly gaining popularity and drawing beer lovers from near and far. Let's take a look at a few of our favorites in southern Baltimore, Gambrills, and Crofton.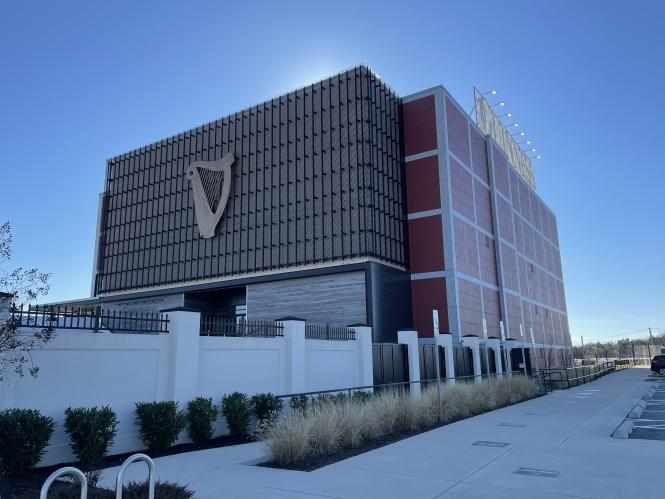 The iconic harp across the building can mean only one thing, Guinness! Image courtesy of the author.

 
Guinness Open Gate Brewing
A sister to the world-famous flagship brewery in Dublin, Guinness Open Gate Brewing brings Irish charm to our nook in Maryland. Just across the county line, this Baltimore brewery is a vast establishment that provides plenty of outdoor, tented, and indoor seating year-round. During the pandemic restrictions, they are taking extra precautions to ensure customers safely enjoy their time at the brewery. In addition to a wide selection of classic and innovative Guinness beers, the food menu includes a Maryland twist on Irish classics, such as the addition of crab and Old Bay seasoning when appropriate. Although guided tours and tastings have been paused to ensure the safety of their customers, the brewery is offering virtual tastings that you can participate in with curbside pickup of your beer selection. If you're spending time at Open Gate, stop in the retail store to shop a wide variety of apparel, glassware, and beer for you to enjoy at home.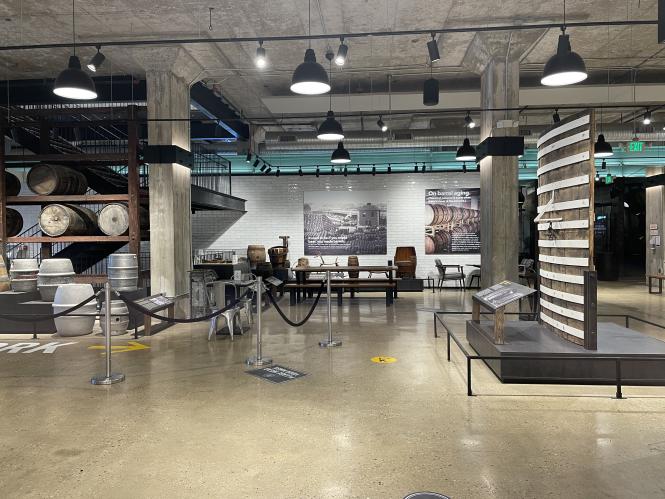 Although tours are currently on hold, you can still stop by and pick up some merch and of course beer! Image courtesy of the author.

 
Crooked Crab Brewing
Known for its wide selection of craft beer, big-screen viewing, and top-notch food truck schedule, Crooked Crab Brewing is the perfect place to safely gather with friends for a cold one. Crooked Crab's taproom provides seasonal specials and staple favorites on 12 taps throughout the year. The wide selection, from IPAs to cream ales to sours, allows everyone to find the right brew for their mood and taste. If you're unable to hang out at the taproom, order online for pick up within 30 minutes of placing your order. The online store isn't limited to just beer. Order apparel, glassware, and even coffee through their quick and easy-to-use system.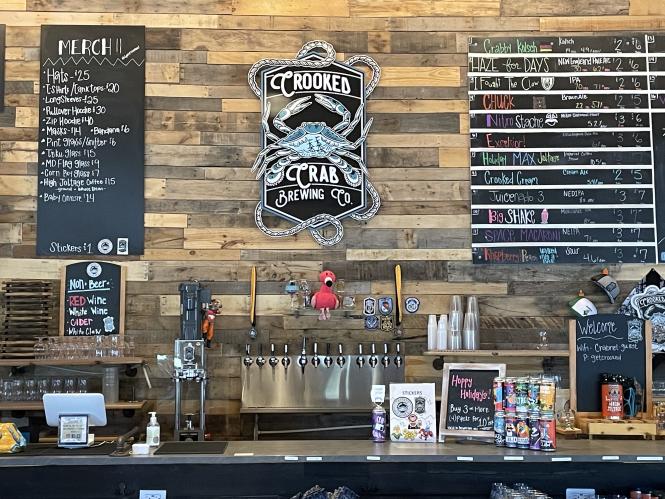 Crooked Crab Brewing can have your online order ready for pick-up in 30 minutes! Image courtesy of the author.

 

 

From a love of art, live music, and quality beer, Pherm Brewing was born! The bright end-unit with large TVs and plenty of space for gatherings and events welcomes a local crowd in the heart of Crofton. Similar to the other breweries, high-quality beer is not the only offering Pherm Brewing provides. Their extensive swag collection allows you (and your dog) to sport your support for the neighborhood brewery. Pherm Brewing also offers unique club experiences that include specials on pints, growlers, apparel, and glassware. Plan your socially-distant hang out or a takeaway growler when Jimmy's Famous Seafood is parked out front.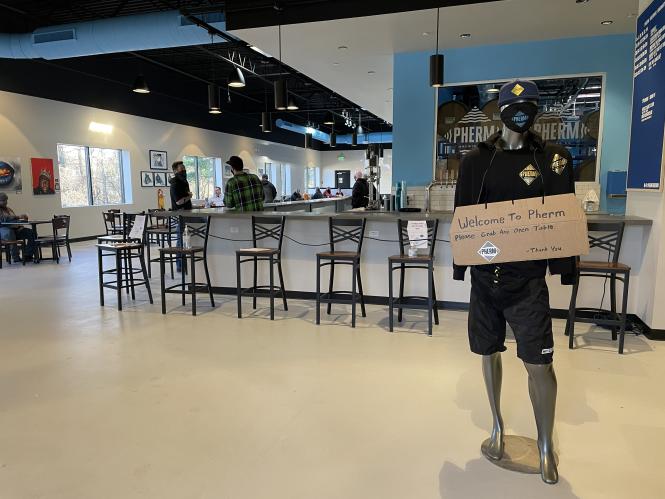 Pherm Brewing is the latest craft brewery to join the BWI beer trail, you can also find their beer locally at Lures Bar & Grille. Image courtesy of the author.    

 

Chesepiooc Real Ale Brewery, pronounced [Chess-uh-pe-auck], is a small brewery with a big impact. This hidden gem is tucked away in a shopping center off of Route 3 in Crofton. Known for its small-batch brews and ample, dog-friendly outdoor seating, Chesepiooc is the perfect neighborhood spot to congregate on a sunny afternoon and for their nightly/weekly events. The taproom is rich with history and a cozy vibe that allows you to settle in for a fun time with friends and family. To get in on the brewing experience, check out how to be a guest brewer, which is a great gift to yourself or a beer-lover in your life.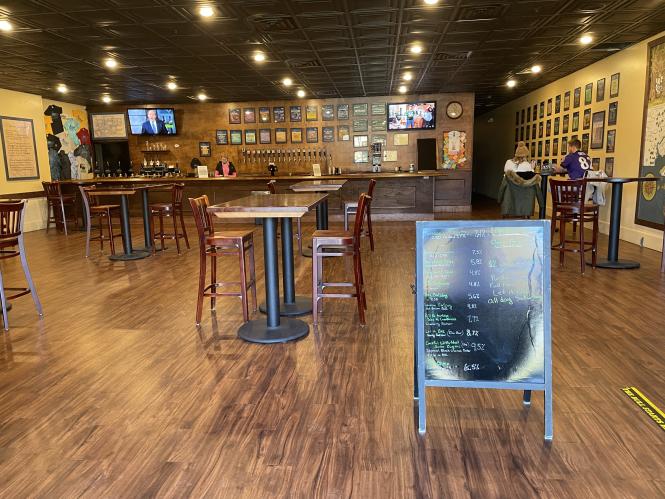 Chesepiooc Real Ale Brewery has plenty of seating indoors and out. Image courtesy of the author.

 

Each of these establishments is taking great precautions during the pandemic to allow their customers to enjoy their experience in the taproom and the ability to partake in their favorite brews at home. From well-known name brands to small-batch connoisseurs, the local brewery scene is taking it to the next level with innovation, experiences, and an all-around good time to be had by all.