Close to Church Circle, near the top of Annapolis' Main Street, sits McBride Gallery. Framed artworks are displayed in the storefront's windows, and inside, oil paintings share space with watercolors, pastels, ceramics, and small sculptures. The gallery's seven rooms are traversed in a circle—its walls lined with masterfully created artworks. The space resembles someone's home, with furniture placed here and there. While visually exciting, the atmosphere is decidedly calm, perhaps meditative, a testament to the gallery owner's discerning vision. This is Cynthia McBride's world.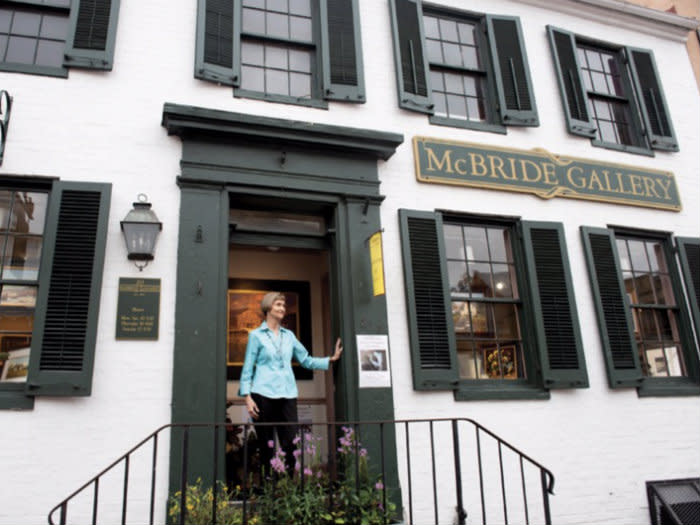 McBride has a school of thought governing her gallery shows. Her philosophy is all about the great idea. "Artists have a good painting idea," she reasons, "and if they have a great painting idea, that's the start of a wonderful painting." She applies this concept to organizing her shows, with such titles as Women Artists of the West, Best of the Chesapeake, Looking Back: Memories, and 100 Plein Air Painters of the Mid-Atlantic. Gallery shows have openings on Sunday afternoons, often with live demonstrations or artist talks, and are always well attended.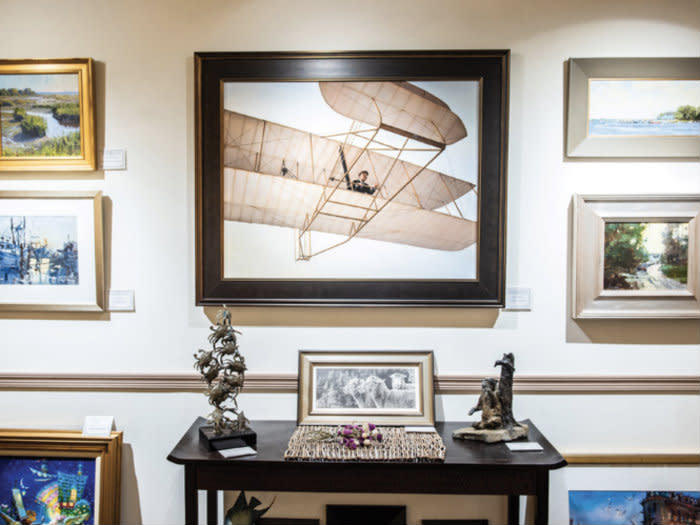 During the 1960s, McBride grew up on a remote farm in the northern reaches of Minnesota, close to the Canadian border. Farming was a family affair. She and each of her five siblings had their respective chores; her duties involved chopping wood, baling hay, driving the tractor, and cleaning out the barn. Water pumped from the well was heated on the woodstove. The family grew all its own fruit and vegetables and had a self-sustaining farm. "I was [like my dad's] eldest son. His right-hand man, his hired hand," McBride jokes. "It was a different life, but very wholesome."
Continue reading The Great Idea.
Courtesy of Up.St.Art Magazine.