For live music fans like me, the loss of concerts has been one of the hardest things about the pandemic. So the reopening of Rams Head On Stage is a reason for cautious celebration. One of the premier music venues on the East Coast, audiences and artists alike love the intimate room, which in normal times seats 312 in a cabaret-style dinner theater, with wait staff serving food and drinks table-side during the show.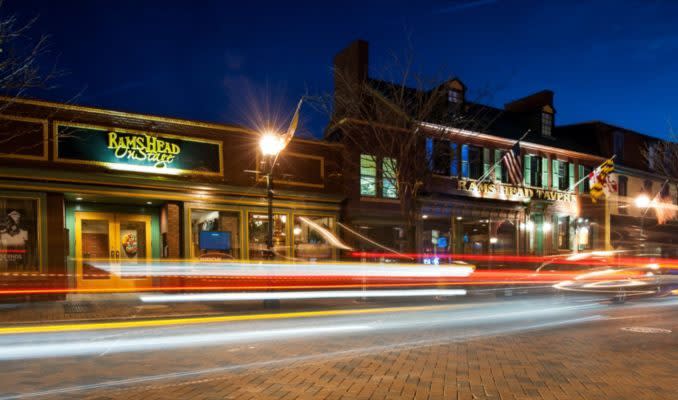 The reopening of Rams Head On Stage is cause for celebration for fans of live music. Image courtesy of Glenn Miller.
 
Rams Head: The New Normal
Like all music venues in Maryland, Rams Head On Stage closed their doors with the stay-at-home order in March. When they reopened the Tavern for dining at the end of May, they were also working behind the scenes on a plan for the theater. "When the County Executive announced venues could reopen at a limited capacity, we put our reopening plan in place," says Royal Bundy, VP of Marketing for the Rams Head Group. Rams Head typically seats the audience at four- to six-seat tables, gathered around a low stage. With the new capacity set at 100 people, they removed a number of tables to ensure social distance. Ticket protocol changed, too. Previously, you could buy a single ticket and be seated with people you don't know, but now "you are only seated with people you know; all seats at a table must be purchased by the same party," says Bundy. Masks are required at all times for staff, and at all times for guests when not eating or drinking. "We have also switched to a new ticketing system which allows for contactless entry, and hydroxylators were installed to sanitize the air in the venue," she says. With an airborne illness, the close proximity to the band became a potential liability. So they approached it from two sides: pushing the tables back at least 12 feet from the performers, and adding a plexiglass perimeter around the stage for further protection. It may look a little strange at first, but it gets the job done. 
 
Bands Return to Rams Head
They started off on September 25 with sold-out show by local band Dublin 5. "It felt amazing to be back on stage at Ram's Head On Stage," says Dublin 5 drummer Kevin Shook. "The staff have really done an amazing job of finding the balance between putting everyone's safety first, while still giving the bands and the crowd a normal concert experience." Any worries that the barriers would keep the crowd from enjoying themselves were quicky put to rest. "We always have a lot of interaction with the crowd, so playing behind the plexiglass did take a little getting used to," says Shook. "Once we got going, though, it all began to feel very natural. The venue has done an excellent job with the reopening!"
Dublin 5 played to a sold out crowd at Rams Head when the concert venue was allowed to reopen in September. Image courtesy of Glenn Miller. Songwriter Jimi Davies, who played the next night alongside Bryan Ewald, agreed. "It felt odd being behind plexiglass but overall it didn't change what a joy it was to be able to play a show with a live and captivated audience. Rams Head went above and beyond, in all of the precautionary measures they applied, to make me and everyone in attendance feel safe." Davies has been connecting with fans remotely via weekly Facebook live concerts, but there's nothing as sweet for performer and audience as connecting in person, even if there's a little plexi between them. "I can't wait to do it again," said Davies. "It was like coming up for air after far too long, and the gulp of air that I got from surfacing definitely kept me alive a bit longer."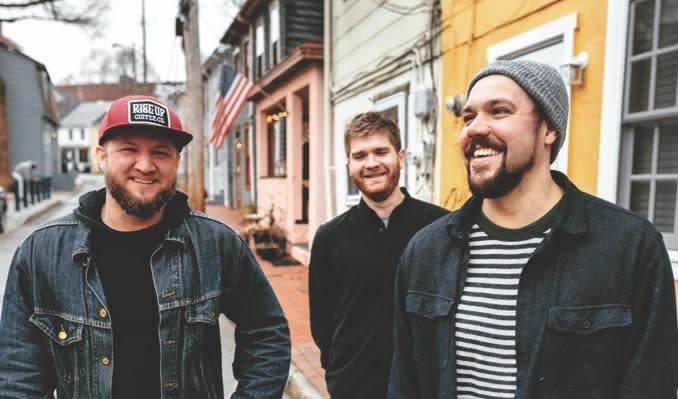 Pressing Strings plans to play at Rams Head On Stage. Image courtesy of Pressing Strings.
 
Upcoming Shows
Expect the local focus to continue, with upcoming shows by Grilled Lincolns on November 19 and Pressing Strings on December 16. "We are excited to book many local musicians and support the local music community," said Bundy. As national artists begin to tour again, they're booking those as well, including Cajun bluesman Tab Benoit on November 15, a four-night stint by Richmond's Carbon Leaf on December 10-15, and comedienne Paula Poundstone on December 19. "We continue to announce new shows every week," says Bundy. "New shows are announced every Monday… and go on sale Tuesday at noon." With limited occupancy, tickets are going faster than usual, so for advance notice, sign up for their email blasts or check out their Facebook page for the latest.