She's elegant. Confident. Whimsical and full of energy. She's focused. Constantly evolving, yet always true to herself. She's the friend that turns shopping into an event; the professional that works long hours; the wife and mom that lives down the street. She's "casual living with a stylish point of view." She, is a WRABYN girl.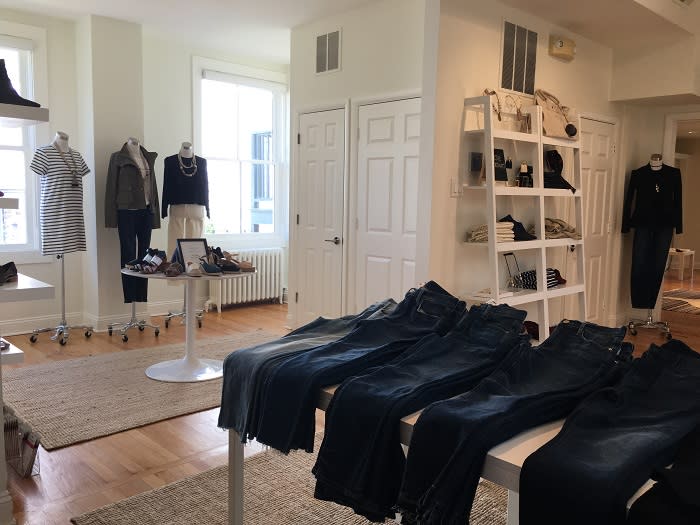 The story starts with Wendy Rabin, owner and founder of the clothing boutique WRABYN located at 12 Annapolis Street, Annapolis MD 21401 in West Annapolis. As an avid shopper and lover of all things couture, it was evident from a young age that fashion would be in Wendy's future. From designing her own prom dress, to working as a marketing director of a handbag company, to partnering on a new storefront and styling her own clients, Wendy acquired the knowledge and expertise that fuels her excitement and devotion to the industry today. With well over a decade of fashion and styling experience, she opened her shop in 2013. The objective was to create a space where people would feel welcome and where personalized shopping experiences would result in expressions of self-confidence and friendship among women. "This is my passion, my art," says Wendy. "…(It) makes blood run through my veins a bit faster."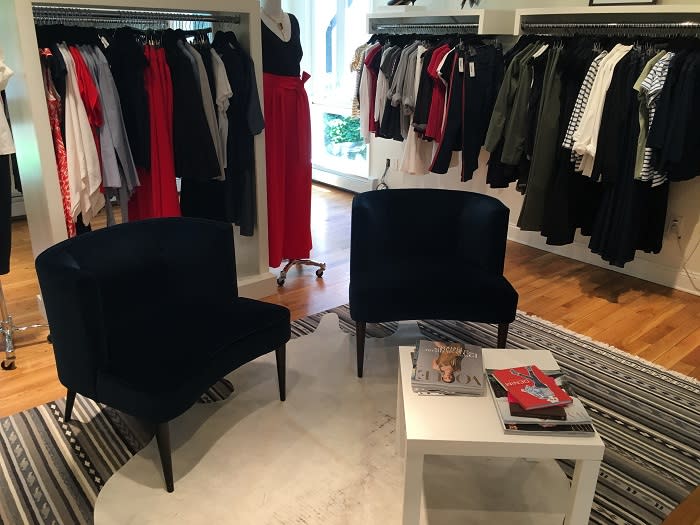 The boutique showroom displays an ever-changing collection of clothing items on white shelves, tables, and racks. Each piece, influenced by the seasons, emerging designers, and client anticipation, is carefully hand-selected. Behind the scenes, Wendy travels to fashion capitals like New York City to survey the market for exclusive, entry-level luxury lines. She organizes trunk shows and photo shoots in the boutique as well, exposing shoppers to new products and giving them the opportunity to provide feedback. No matter the label, the emphasis throughout the selection process is on curating relatable looks and vogues that resonate with the WRABYN personality and lifestyle.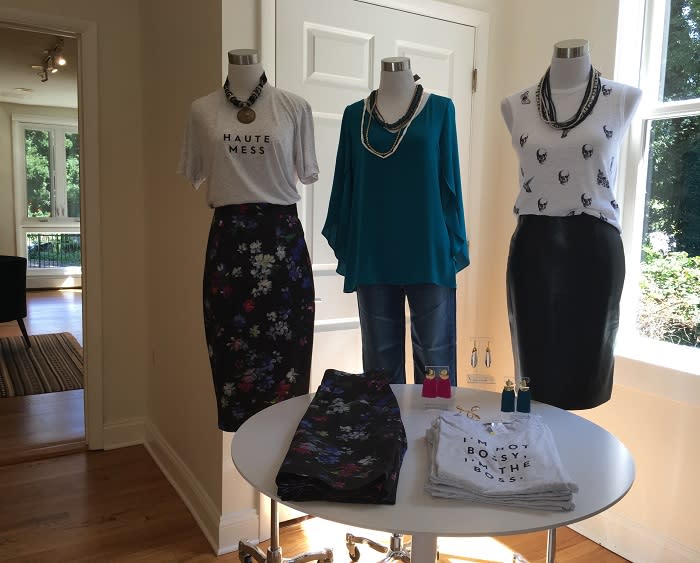 Aside from daily business tasks and various events throughout the year, Wendy and her team enjoy socializing with clients and new boutique visitors on a regular basis. They seek to embrace the local community in this manner, as well as through fundraisers and partnerships with surrounding organizations. These collaborations address issues that are close to the WRABYN heart such as knowledge-sharing, literacy, community, and positive self-image.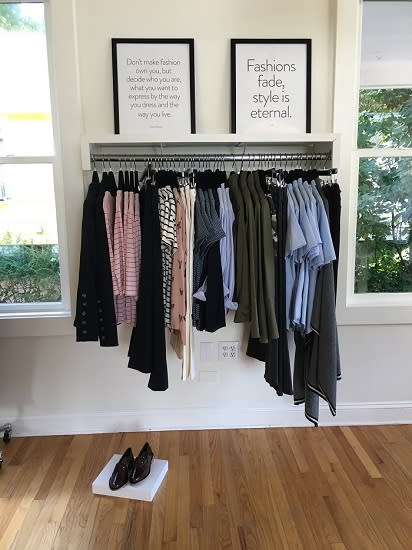 Next month WRABYN will celebrate four years of business, community, friendships, and nurturing individual styles. There will be an elaborate party to celebrate the occasion with other neighborhood businesses and friends. Looking forward, the boutique is finding growth in the digital realm by exploring e-commerce opportunities. With every project and new endeavor at hand, Wendy emphasizes her commitment to embracing personalized fashion and community growth.
Anyone is welcome to visit the showroom and experience the passion poured out over every person, style, and with every clothing item. As Wendy excitedly says, "My vision is for WRABYN to be the place where women start their shopping…It's just shopping with your girlfriends here."
Photos courtesy of Melissa Kuhta and WRABYN