Thinking of visiting Annapolis this summer? Washingtonian.com recently posted a comprehensive list of things to do on Chesapeake Bay, highlighting many of our favorite spots in Annapolis & Anne Arundel County. Check out their article, Your Complete Guide to Exploring the Chesapeake Bay for everything you need to know about the Bay before visiting.
The Chesapeake Bay holds more than 18 trillion gallons of water; sprawls across an area larger than Connecticut; harbors 3,600-plus species of fish, plants and animals; and provides jobs and food for millions of people. You're forgiven if you sometimes forget it's there.
This article was first published on Washingtonian.com. Read the full story from Washingtonian.com HERE.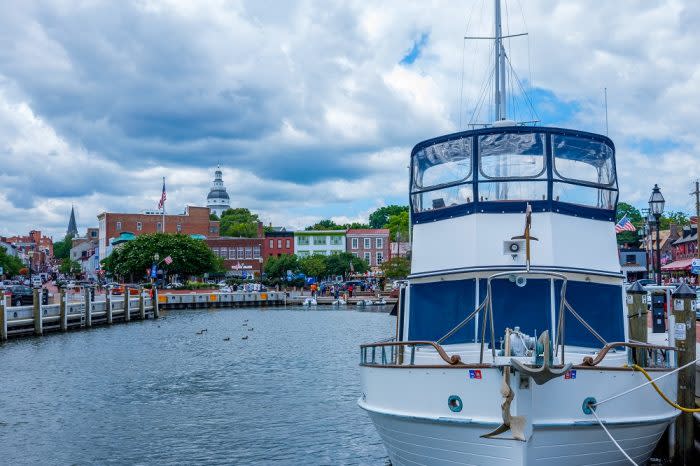 Downtown Annapolis' Ego Alley at City Dock
Check out VisitAnnapolis.org for everything you need to know about planning a visit, upcoming events, hotel options, things to do, and much more in Annapolis.