Located in the heart of Maryland, Annapolis & Anne Arundel County is the ideal destination for enjoying March adventures. The weather begins to warm, the flowers start to bud, and the streets run rampant with Irish revelry! To make planning easy, Visit Annapolis & Anne Arundel County has compiled a handy list of activities throughout the region. 
Signature Annual Events:
March 1-5 -- Annapolis Restaurant Week (Annapolis) More than 30 restaurants in Annapolis and the surrounding area are expected to participate in the 15th annual Annapolis Restaurant Week. Prix fixe menus give foodies the option of indulging in a two-course breakfast for $9.95 to $15.95, a two-course lunch for $12.95 to $19.95, and a three-course dinner for $29.95 to $39.95. It's a wonderful opportunity to visit your favorite restaurants and sample those you haven't yet experienced and sponsored by the Downtown Annapolis Partnership.
March 3-5 -- St. Patrick's Parade and Celebration (Annapolis) For three glorious days, Annapolis will celebrate all things Irish. The festivities begin on Friday with an Irish Hooley (party). A Shamrock the Dock celebration takes over City Dock on Saturday, and the 10th Annual St. Patrick's Parade will wow onlookers at 1:00 p.m. on Sunday. Featuring pipes and drums, kilts, and floats, the parade will be followed by an epic all-ages Shamrock the Dock party by the Bay featuring bands, games for the kids, food, beverages, and more.
March 23-26 -- Annapolis Film Festival (Annapolis) Featuring more than 100 films from more than 35 countries, the 11th Annual Annapolis Film Festival includes days of cinema, virtual panels, showcases, coffee talks, and more.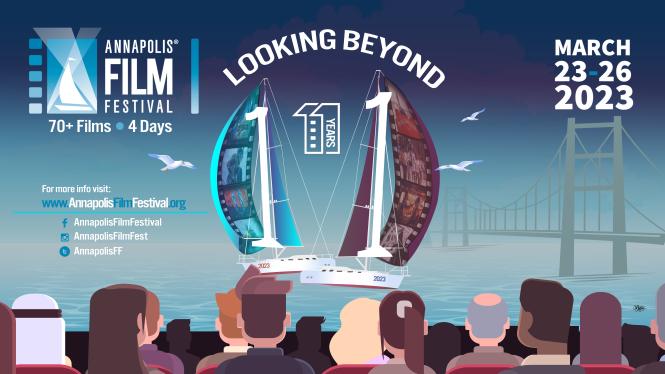 Purchase your passes today!

 
Calendar of Events: 
March 1-12 -- Within the Walls (Annapolis) New plays are often not produced until they have proven to be successful. Compass Rose Theater will give voice to new works by a diverse group of playwrights in its new Within the Walls of Maryland Hall play reading series. 
March 1-19 -- Water's Edge Exhibit (Annapolis) In collaboration with local artist Lisa Masson, the Annapolis Maritime Museum & Park is hosting a temporary exhibit featuring photography and images inspired by living and sailing on the Chesapeake Bay.  
March 1-26 -- The Open Museum (Annapolis) To celebrate its long-awaited reopening and renaming, the Elizabeth Myers Mitchell Art Museum (previously known as the Mitchell Gallery) is asking friends, artists, supporters, neighbors, and visitors to stop by the otherwise empty museum on the St. John's College campus and make their mark on the clean, white walls. Over a dynamic and immersive five-week period, a cacophony of doodles, diagrams, drawings, and texts will fill the space, resulting in an extended portrait of the Mitchell Art Museum community. The museum has been renovating since it closed in 2020 due to COVID.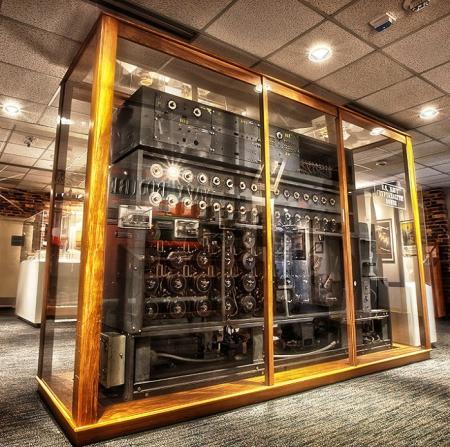 The NCM collects, preserves, and showcases unique cryptologic artifacts and shares the stories of the people, technology, and methods that have defined cryptologic history—image courtesy of the National Cryptologic Museum.

 

March 1-31 -- Sweetheart Codes Exhibit (Annapolis Junction) The National Cryptologic Museum's temporary exhibit shows how U.S. service men and women created secret messages, referred to as Sweetheart codes, to convey their intimate feelings to one another during World War II. Determined to express their innermost personal thoughts, the war-torn lovers used agreed-upon cipher systems to help keep their most romantic ideas hidden from the Allied postal government censors.  

 

March 1-August 31 -- POW Challenge Scavenger Hunt at USNA (Annapolis) On the 50th anniversary of the repatriation of Vietnam War prisoners of war (February 12), the U.S. Naval Academy launched an interactive exhibit that engages audiences with the riveting history of the POW experience. "Returned with Honor," tells the story of defiant American Vietnam POWs and the unwavering commitment of their devoted wives and families. Hosted by USNA's Stockdale Center for Ethical Leadership, the challenge allows participants to witness firsthand accounts of the courage and ingenuity of Vietnam War POWs by scanning QR codes at 19 iconic Naval Academy locations. The combined scavenger hunt and walking tour of the USNA Yard commemorates the service and sacrifice of the 591 American POWs who returned home from North Vietnam as part of Operation Homecoming, which began February 12, 1973.  

 

March 2 -- Foreigners Journey (Hanover) The electrifying show at The HALL at Live! brings together the energy and incredible sounds of two legendary stadium rock bands of the 1980s – Foreigner and Journey. Experience the rock ballads, Faithfully and Open Arms, along with rock classics, Cold as Ice, Urgent, Hot Blooded, Feels Like The First Time, Jukebox Hero, Separate Ways, Don't Stop Believin,' Anyway You Want It, and so much more!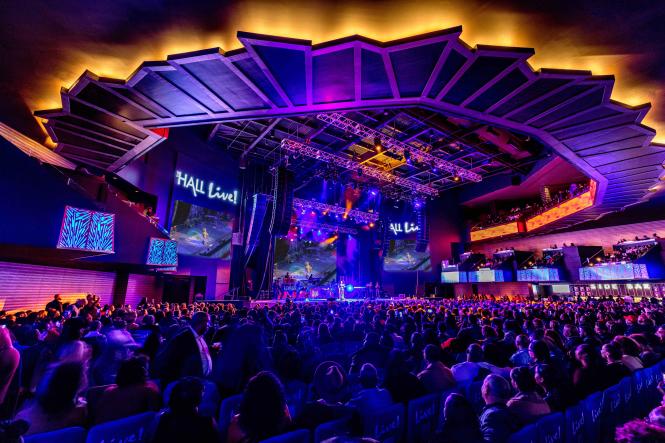 The HALL at Live! is a premier concert venue in Arundel Mills.

 

March 2 -- Winter Lecture Series (Annapolis) In her lecture, Sea Turtles and their hunters in the Caribbean, U.S. Naval Academy history professor Dr. Sharika Crawford discusses how efforts to save sea turtles in the Cayman Islands have revealed essential lessons about sustainability for other waterscapes, including the Chesapeake Bay.  

 

March 2-19 -- The Book of Will (Annapolis) Without William Shakespeare, we wouldn't have literary masterpieces like Romeo and Juliet. But without actors Henry Condell and John Hemingses, we would have lost half of Shakespeare's plays forever! The King's Men are getting the band back together in this Colonial Players' production. The goal is to gather the Bard's scattered masterpieces and bind them to each other and history. It's a grand feat -- especially for actors who know the ins and outs of iambic pentameter but next to nothing about binding books. Even so, they embrace their mission with pluck, wit, and hearts full of joy. The beat-the-clock race to save a legacy offers some of Shakespeare's greatest hits spoken by your favorite players.

March 3-4 -- Doomed: Mahler's Tragic 6th (Annapolis) The music looms large as 94 Annapolis Symphony Orchestra musicians converge on Maryland Hall's stage to present a seldom performed classic. Audiences will see and hear instruments rarely featured in an orchestra, most notably Mahler's Box and Mahler's Hammer. Three blows of the hammer in this piece represent cataclysmic moments in Mahler's life: the death of his eldest daughter, his weakened heart (which eventually caused his death), and his ouster from the Vienna Opera. This is the first time Artistic Director and Conductor Maestro José-Luis Novo will present this beautiful, moving music in Annapolis.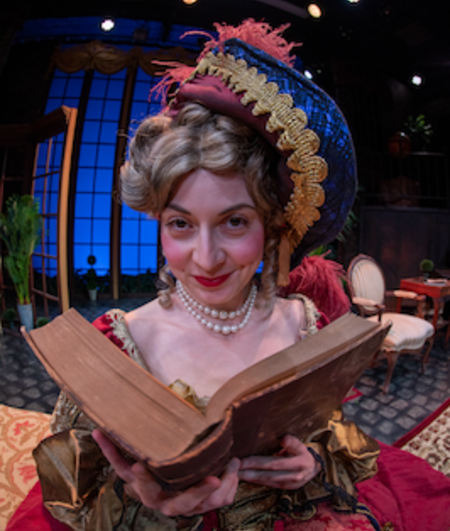 Experience Moliere's classic at The Classic Theatre of Maryland. Image courtesy of The Classic Theatre of Maryland.

 

March 3-5 -- The Learned Ladies (Annapolis) Classic Theatre of Maryland presents the Moliere classic, one of his most famous comedies and the last of his great plays in verse. In a satire of academic pretension and bourgeois preciosity, can true love prevail?  

 

March 5 -- First Sunday Farmer's Market (Lothian) the 11:00 a.m. until 3:00 p.m. Farmer's Market at Honey's Harvest Farm features a food truck, live jazz music, and the locally and organically cultivated products of more than two dozen local farmers and artisans. March vendors include Makeathe Bread, Morris Hill Farm, P.A. Bowen Farmstead, Pherm Brewing Company, Rustic Ridge Farm, Little Silver & Beads, Simply Whimsical Art, The Noel Bakery, Twin Valley Distillers, A Shore Thing Cakery & Confections, Beaver Creek Cottage Garden, and more. Honey's Harvest Farm focuses on growing food and medicine using the principles of permaculture and regenerative agriculture.  

 

March 5-26 -- Cars and Coffee (Annapolis) Calling all car lovers! Every Sunday from 8:00 a.m. until noon, the Annapolis Town Center hosts a Cars and Coffee in the lot adjacent to Gordon Biersch. It's the perfect way to see all types of cars, from classics to modern, and meet new people to talk shop with.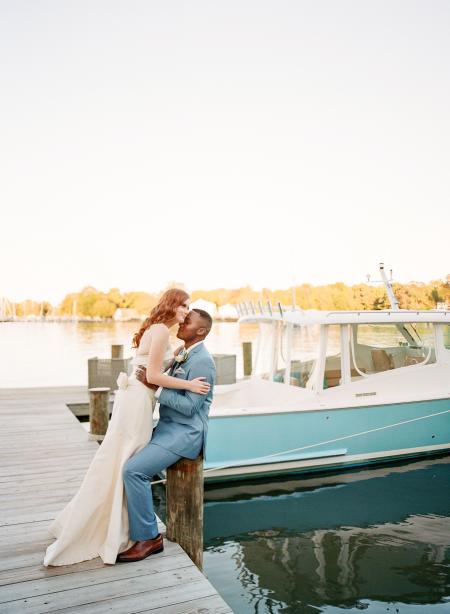 Plan your perfect Chesapeake Bay wedding in Annapolis & Anne Arundel County.  Photo courtesy of Audra Wrisley Photo for Cherry Blossom Events.

 

March 5 -- Second Annual Bridal Expo (Hanover) Featuring all you need to plan your wedding in one convenient location, the Second Annual Bridal Expo at Live! Casino & Hotel Maryland provides an opportunity to meet face-to-face with the area's top wedding professionals.  

 

March 8-April 3 -- Her Voice, Her Vision (Brooklyn Park) The Women's History Month exhibition highlights women artists and their wide array of talents. Join the Chesapeake Arts Center for a complimentary March 16 opening reception featuring beverages and light snacks from 6:00 p.m. to 8:00 p.m. in the Hal Gomer Gallery. 

 

March 10 -- Duchess of York Sarah Ferguson in Conversation with Jodi Picoult (Annapolis) Park Books in Severna Park presents Duchess of York Sarah Ferguson in conversation with #1 New York Times bestselling author of 28 novels, Jodi Picoult, at Maryland Hall. Ferguson is a bestselling novelist, memoirist, children's book author, and award-winning film producer. Just three days after the March 7 release of her historical novel, A Most Intriguing Lady, the two women will discuss their books, their love of writing, the Duchess' most recent novel, and more. All tickets will receive a pre-signed copy of A Most Intriguing Lady.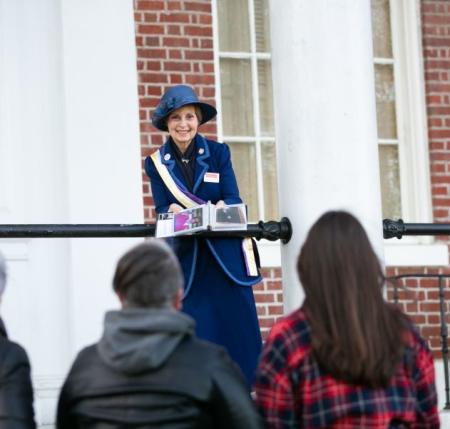 Women of Achievement Tour from Watermark, photo by Wendy Hickok Photography.

 

March 11 -- Women of Achievement Tour (Annapolis) Enjoy a stroll through Annapolis' historic district with a period-attired Suffragist. Learn what women's roles were in society through the centuries and how they laid the groundwork for future women. Discover Maryland's first official printer in the 18th century; a runaway slave referred to as "Moses" who led her people to freedom; the women of firsts in government and the United States Naval Academy; and Annapolis' own "Steel Magnolia." 

 

March 17 -- The Marriage of Figaro (Annapolis) Performed by the Annapolis Opera Company at Maryland Hall, Mozart's beloved opera engages audiences in the overture and never lets go! Based on the revolutionary Beaumarchais play, The Marriage of Figaro is filled with social commentary and intrigue. Who will succeed: the Count, his servant, or their wives? Will the chaos of the day end in happiness? Presented in Italian with English subtitles.  

 

March 18 -- Conversation with the Curator (Annapolis) Join the Banneker-Douglass Museum for a conversation with Myrtis Bedolla, exhibit guest curator and renowned owner of Galerie Myrtis in Baltimore. Moderated by BDM Executive Director Chanel Johnson, the 1:00 p.m. to 3:00 p.m. conversation will delve into the world of African American art and share the inspiration behind the museum's current exhibition, The Radical Voice of Blackness Speaks of Resistance and Joy.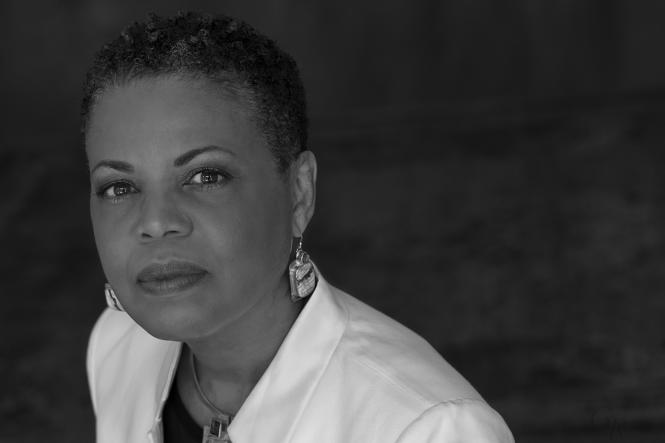 Join the Banneker-Douglass Museum for a conversation with Myrtis Bedolla.

 

March 18 -- FASO Presents Mardi Gras in March (Annapolis) Featuring food, spirits, dancing, and music by The Quintessence, The Friends of the Annapolis Symphony Orchestra (FASO) fundraiser will be held at the Live Arts Studio in Westfield Annapolis Mall from 6:00 p.m. until 9:00 p.m. The event benefits one of the largest performing arts organizations in Anne Arundel County as it celebrates 61 years in Annapolis.

 

March 18 -- Colonial Annapolis & U.S. Naval Academy Walking Tour (Annapolis) Enjoy the rich stories of historic Annapolis, the Maryland State House, and the U.S. Naval Academy. Your knowledgeable, period-attired guide will share four centuries of this charming city's unique history and culture, highlighting the 18th century. A favorite for 50 years and a wonderful introduction to the best of Annapolis.

 

March 20 --  AMFM (Annapolis Musicians Fund for Musicians) Presents: In The Vane Of…U2 (Annapolis) The "In the Vane of" series is a concept that mixes the familiarity of your favorite songs along with new tunes inspired by a featured legendary artist or genre. Artists performing in the show include East is East, Rick and the Revolving Doors, Nate Finn, Left of the Dial, Doug Segree, Bill Hession, Meg Murray, Honey Sol, Bryan Ewald, Tim Atkinson, Moziac, Peterbuilt, Radio City, Soñder, and Naptown Sings. All proceeds support the nonprofit Annapolis Musicians Fund for Musicians, Inc.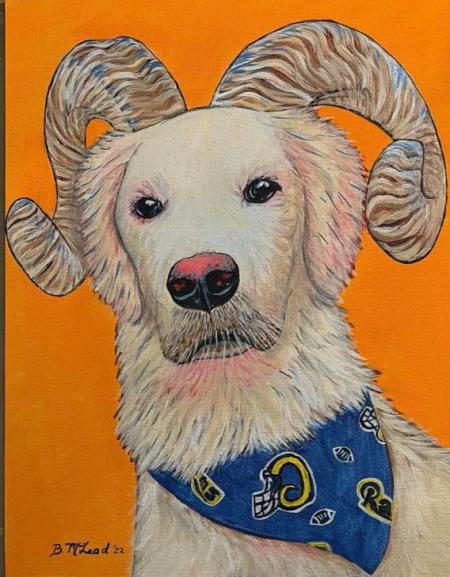 Take an art class with the Muddy Creek Artist's Guild.

 

March 21 -- DoArt (Deale) Artist Bonnie McLead demonstrates how participants can make portraits of their pets during this Muddy Creek Artists Guild event. No experience is necessary for this artfully fun evening at the Deale Elks Lodge from 6:00 p.m. until 9:00 p.m.  

 

March 24-April 21 -- Formal Lecture Series (Annapolis) On Friday evenings, gather in the Great Hall at St. John's College to enjoy a lecture or concert presented by visiting scholars, artists, poets, and faculty. The 8:00 p.m. presentations are followed by an engaging discussion with the presenter, students, and faculty. Lecturers include the college's Annapolis dean, members of the St. John's College faculty, and professors from notable universities nationwide. 

 

March 25 -- Maryland Concert Series Presents…The Lovejoy Group (Brooklyn Park) A stellar collective of East Coast musicians, highlights the blues and jazz elements that helped the Beatles become a world phenomenon that has maintained unmatched multi-generational popularity through the decades—7:30 p.m. to 9:30 p.m., Chesapeake Arts Center.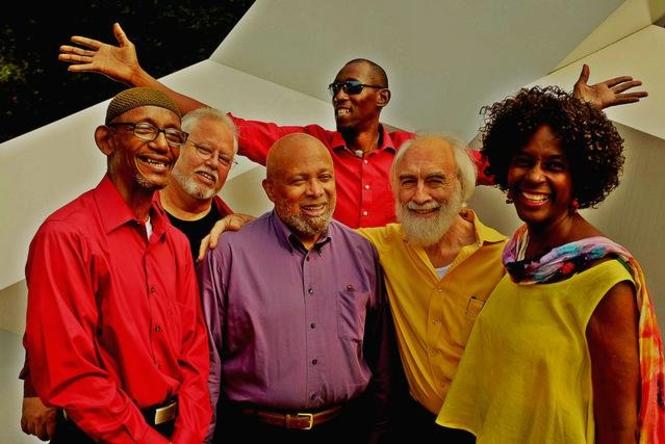 The Lovejoy Group, performs on March 25th at Chesapeake Arts Center.  Image courtesy of Chesapeake Arts Center.

 

March 25 -- Lead On, Harriet! (Annapolis) How did Harriet Tubman successfully lead enslaved people from Maryland to freedom? The Chesapeake Children's Museum presents an interactive history program that takes participants on an Underground Railroad "ride." Suitable for ages nine and up. 

 

March 26 -- Historic Inns of Annapolis Wedding Fair (Annapolis) Located at the Governor Calvert House, the only Downtown Annapolis Wedding Show transforms Historic Inns of Annapolis's premier wedding venue into a garden-like atmosphere. Meet local wedding professionals who can help you plan an unforgettable wedding. Gather the latest ideas and receive expert advice while sampling Calvert House cakes and gourmet favorites. Noon to 3:00 p.m.  

 

March 26 -- Quiet Waters Park Wedding Expo (Annapolis) Have you chosen a location? Quiet Waters' Wedding Expo can help you prepare for the big day. It's a fun and informative way to get advice from local professional vendors and businesses, including bakers, caterers, florists, photographers, and more. Wedding experts will provide flexible solutions, innovative ideas, and valuable offers for your wedding or honeymoon. Admission is free with advance registration. 11:00 a.m. to 2:00 p.m.

 

March 31-April 1 -- Two Romantics -- Brahms & Prokofiev (Annapolis) Join the Annapolis Symphony Orchestra in concert at Maryland Hall performing Brahms' Symphony No. 2 in D major, op. 73 and Prokofiev's Concerto for Violin No. 1 in D major, op. 19. 

 

For a more comprehensive listing of March events throughout Annapolis & Anne Arundel County, scroll through the Visit Annapolis & Anne Arundel County events page.  

Please visit our media hub to download a curated album of photos for this release. Events are subject to change. Please get in touch with event organizers to confirm dates and times.