April is for the arts. From solo shows to videos of art, this month has something for everyone to enjoy. Take a look at our Top 10 Artsy Things to do around Annapolis in April:
ArtFest at Maryland Hall is a day of creativity for children and adults. Enjoy art demonstrations, dance performances, hands-on activities, face painting, ice cream, and more. Sunday, April 8 from 1:00 – 4:00 pm.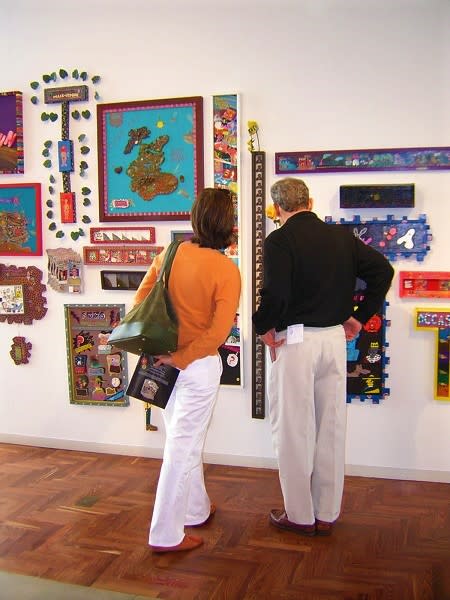 Concert of Tastes on the Bay is an annual event hosted by the Annapolis Symphony Orchestra. Featuring a handful of Annapolis' best restaurants and live music by Len Michard's Sharp Five quintet, the events proceeds benefit many youth education and community outreach programs. Help on Sunday, April 8 from 5:00 – 8:00 pm.
41st Annual Art on Paper at the Circle Gallery. Explore the earlier stages of creative art before digital mediums were introduced. From collages to origami and printmaking to painting. Open every day from March 29 to April 28 from 11:00 am – 5:00 pm.
Glistening: Nature Mirrored in Video Art  at Maryland Hall is the first all-video art exhibition ever to open in Annapolis. It will remain on view through May 5 from 10:00 am – 5:00 pm.
Juried Student Art Show features work of art in all media types by Anne Arundel Community College (AACC) students. The show will be held in the Cade Center for Fine Arts Gallery at AACC from April 23 through May 24.
St. John's College Community Art Exhibition 2018 will be open April 29 through May 13. This annual exhibition features a various collection of ceramics, drawings, prints, sculptures, textiles, and more.
New Homeland by Sunhee Kim, a Korean born American artist, will be at the Annapolis City Hall Art Gallery from April 23 through May 31. Her work has been in numerous embassies and galleries in Europe and Asia. The opening reception will be held on April 23 from 5:00 – 7:00 pm.
Lightbox Studio will host a gallery event displaying works from Kim Hovell and Megan Elizabeth. Guests can enjoy a special reception on April 20 from 6:00 – 8:00 pm and then take part in an instructor-led 'dueling canvas' painting class with the artists on April 21 at 1:30 pm.
Gallery 333 presents an installation by nature photographer Rick Dove entitled "Awe and Wonder" on view now through April 29.
Mitchell Gallery, St. John's College opens its spring exhibition, "Robert Indiana: Love and Hope," on Thursday and it will be on view through April 22.