It is time to come out of hibernation and enjoy the warming weather. Check out our Top 5 Ways to Welcome Springtime in Annapolis.
Maryland Day Weekend April 6-8
Maryland's birthday is March 25, but we dedicate an entire weekend in April to celebrate it! Join us at over 20 locations in Annapolis and Anne Arundel County from April 6-8 to honor Maryland's arts, heritage, and culture. For just a $1, family and friends can enjoy a range of activities, crafts, and experiences at locations such as Annapolis Maritime Museum, Watermark Tours, Historic Londontown and Gardens, and Chesapeake Children's Museum.
For a full list of events, click here.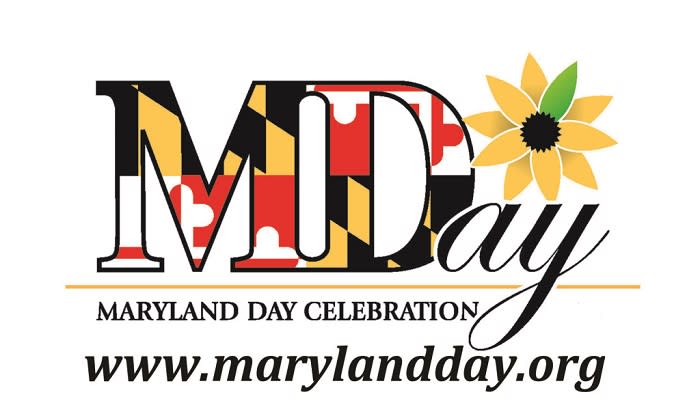 Championship on the Chesapeake April 21
Kick off the rockfish season right with The Boatyard Opening Day Rockfish Tournament at Boatyard Bar & Grill in Annapolis. Fisherman, and friends, take to the bay for a day of "catch & release" for a chance to win awesome prizes and to support three great causes – the Chesapeake Bay Foundation, the Coastal Conservation Association of Maryland, and the Annapolis Police Department's Youth Fishing Camp. Not a fisherman – it's okay, you can celebrate at Boatyard Bar & Grill's after-party complete with live music and great food.
For more information on the tournament, click here.
Wednesday Night Sailboat Races April 26 - August 30
Watch as 150 crews sail around several marks in the Bay for a friendly midweek competition. Spectators can take a seat at one of the many dockside seats in Annapolis or jump on one of the many spectator boats that follow the racers around the Bay and head back just in time to see the finish in front of the Annapolis Yacht Club.
For more information, click here.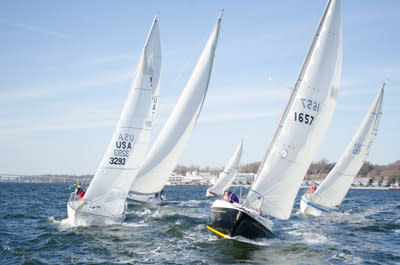 May Day in Annapolis May 1
Enjoy the beauty of Annapolis every year on the first of May as businesses and homes adorn their doors with baskets of fresh cut flowers and colorful ribbons. Be sure to wander on the side streets, as well as Main Street to take in this vibrant and beautiful tradition.
For more information and how to participate, click here.
Paint Annapolis June 3-10
Artists from around the world set up shop on the streets of Annapolis to capture the colonial architecture, marine atmosphere, and overall energy of Maryland's capital city during this five-day juried plein air painting competition. If you are an art enthusiast or someone who just appreciates beauty, you will not want to miss this creative event.
For more information, click here.