Vignette, Home Table Garden was founded by Designer, Laura Cottrill, out of a passion for creating warm and inviting interiors and a love for her family. Her passion runs deeply for both and it shows. Known for her dramatic yet inviting spaces and her love of gathering around the dinner table with family, it is only natural that all of the items featured in her store are pieces you would see in her own home!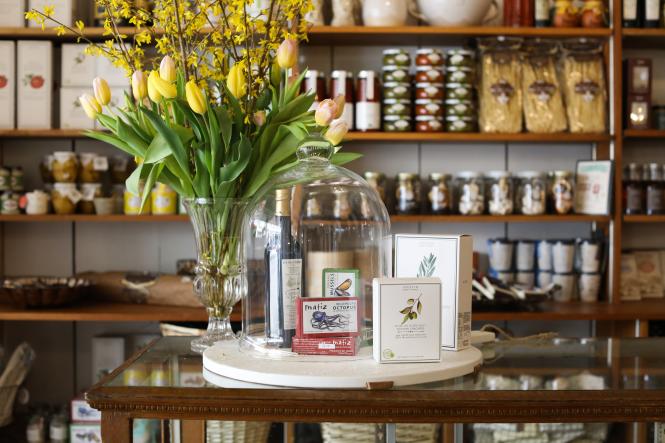 Foodie Lovers rejoice! Their selection of unique and distinctive pantry items is top-notch!

 

Laura's store on historic Maryland Avenue beckons you in from the cobbled streets with it's bold furnishings and enticing aromas. She carries a variety of candles, many made locally, and all the accoutrement you would expect from someone with such an eclectic and elegant eye. For the home décor junkie, Laura's store is ripe for the plundering! We wanted everything we saw from the large scale wall murals of tall ships and dazzling chandeliers to the tasseled pillows and candelabras in deep and moody hues. Everything is laid out in welcoming vignettes (hence the name) so you can see how you might display them in your own abode. She also supports local artisans by providing space to showcase and sell their work. One such artist is photographer, Olivia Reed, who currently has beautiful, framed, large-scale photos of the Tall Ship Lynx on display at the store.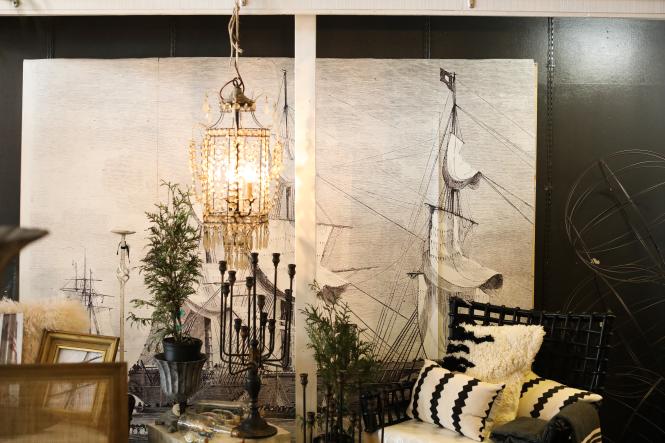 Go bold and make an impact with a nautical wall mural!

 

Vignette also offers an amazing array of bespoke pantry items to make all your foodie dreams come true! Sardines, spreads, chocolates and finishing salt in every color you can imagine are displayed floor-to-ceiling by the entry way. To serve these tasty wares look no further than Vignette's selection of wooden grazing boards. They come in a variety of sizes and styles and are the perfect kick-off to patio season. Don't forget the serving spoons!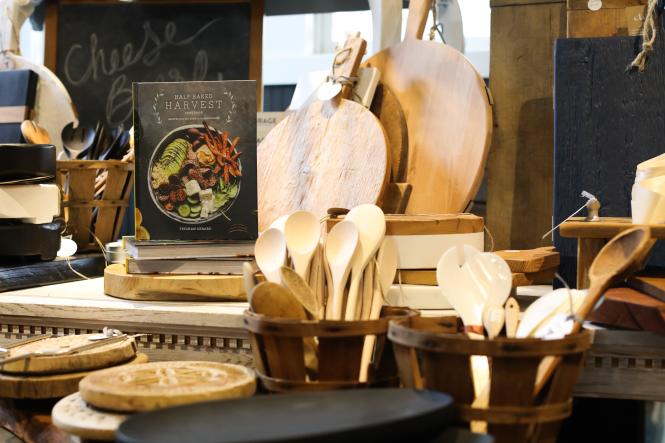 Vignette offers everything you need to make a show-stopping charcuterie board.

 

Vignette is also a story about perseverance. After months of planning and staging the store just right, her opening weekend was slated for March 12th, 2020. A few days the later, the U.S. was in the midst of a world wide pandemic. Thankfully, through online orders and a strong social media presence they made it through the tougher times and were able to open back up for customers in June 2020, and we're so happy they did!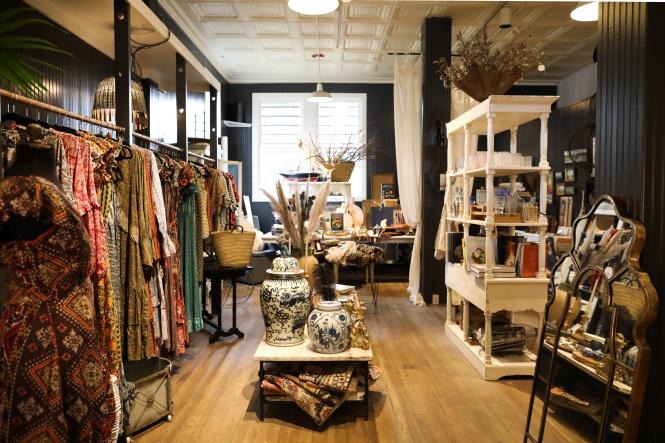 Spring dresses and market bags signal that our favorite farmer's markets will soon be open!

 

Now, with brighter days ahead, Vignette is celebrating their one year anniversary! We can't wait to see what arrives in the store next. Spring has sprung and the garden dresses and market bags that recently arrived, have us swooning! Vignette is everything a hometown store should be: unique, friendly, engaging and knowledgeable. Put them down as a must on your next trip to Annapolis, you will not be disappointed!

 

Watch the video for a full tour!