Nestled on the corner of King George Street and Maryland Ave is a remarkably beautiful house that is hard to miss – the Hammond-Harwood House (19 Maryland Avenue). Constructed in 1774 for Matthias Hammond, a Maryland legislator, the original purpose for the house was to entertain guests when Hammond was in town. Ironically enough, Hammond spent zero time at this property. Instead, he spent his time at his plantation in Gambrills, Maryland while the house was rented out by many well-known Annapolitans.

Courtesy of the Hammond-Harwood House
Today, when you visit the Hammond-Harwood house, you learn not of Matthias Hammond, but of the Pinkney and Loockerman families who called this elegant mansion home. More importantly, you learn of the renowned architect, William Buckland, who introduced a number of mainstream designs into the home. Known to have the "most beautiful door in America," and as one of the finest examples of Georgian architecture in existence, the Hammond-Harwood House is a must-visit for any history lover coming to Annapolis.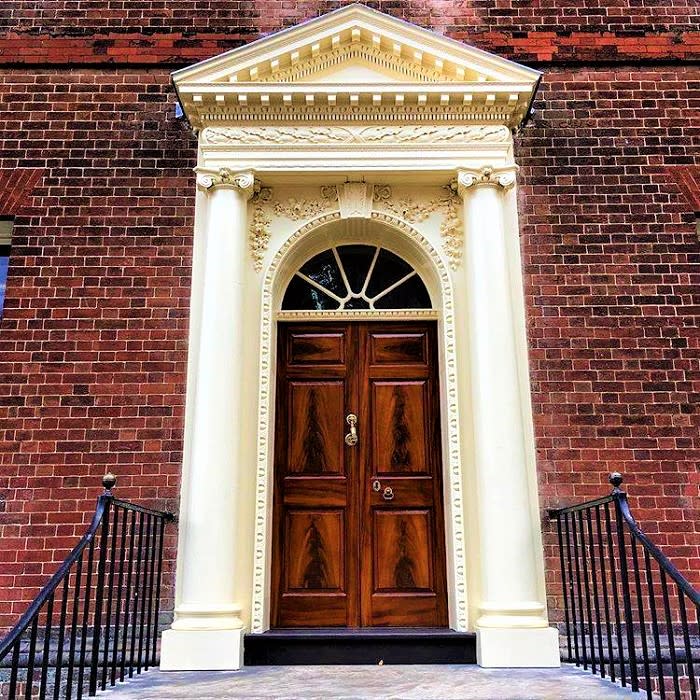 Courtesy of the Hammond-Harwood House
The Hammond-Harwood house is open to the public, weekly from April through December.
For more information, visit their website.
Videography courtesy of Patrick McNamara of Drawn to the Image. Photos courtesy of the Hammond-Harwood House.