Jesse Ramirez's and his remarkable wife Jayleen Fonseca's family recipes excite, encourage and inflame (Latin meaning of to inspire) every plate that comes out from its well-equipped kitchen.  As if you are blowing air on a low flame to make it grow, so is the reputation of this hidden gem that is Jesse Jay's Latin Inspired Kitchen.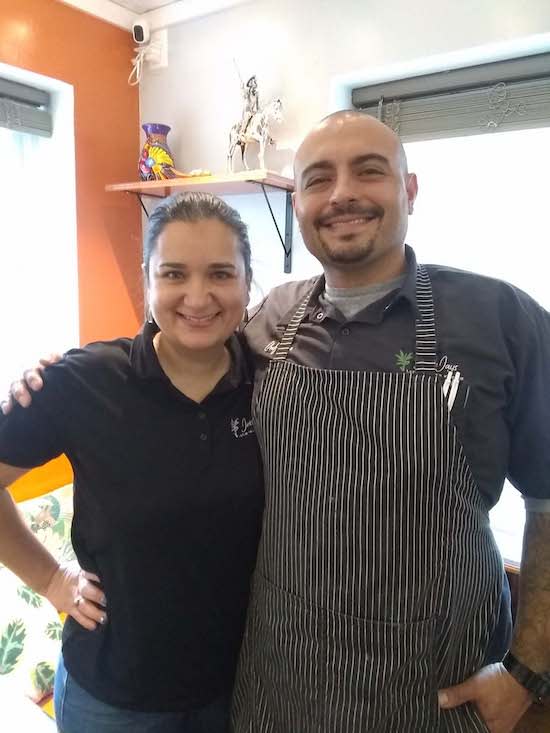 Image courtesy of the author
Cocktails: Freshly made Margaritas – Classic and Pineapple.  I have to say the Classic is the best I ever had.  Clean refreshing flavor with a hint of lime and no after taste of alcohol.  It does, however, pack a pequeña punch!
Image courtesy of the author
Starters: Guacamole & Chips – Tastes better than one can expect using traditional ingredients.  There has to be a secret in there somewhere but no one is talking.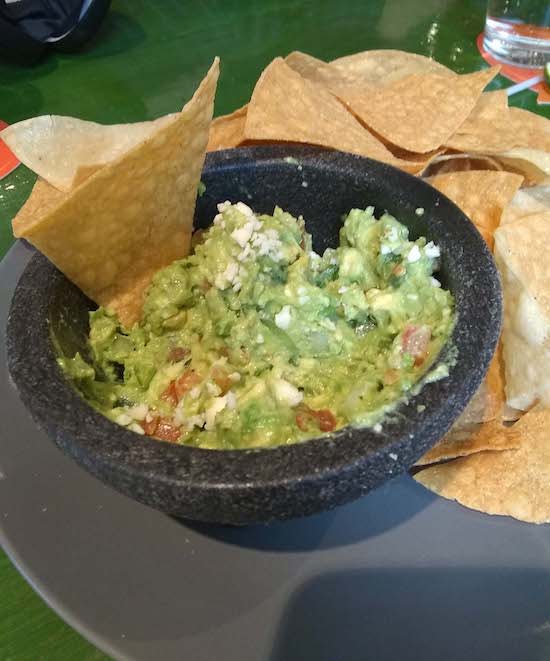 Image courtesy of the author
Street Tacos – Mahi Mahi, Steak and Carnitas on flour tortillas.  Each protein has its own distinct richness and flavor as if they were made to be the star entrees, not snacks.  The tortillas were just the edible vehicle as I am sure God intended them to be.
Entrees – Churrasco – juicy grilled steak with a cilantro chimichurri
                Roasted Pork – tender meat and well-seasoned
                Mofongo – creole red sauce with grilled juicy shrimp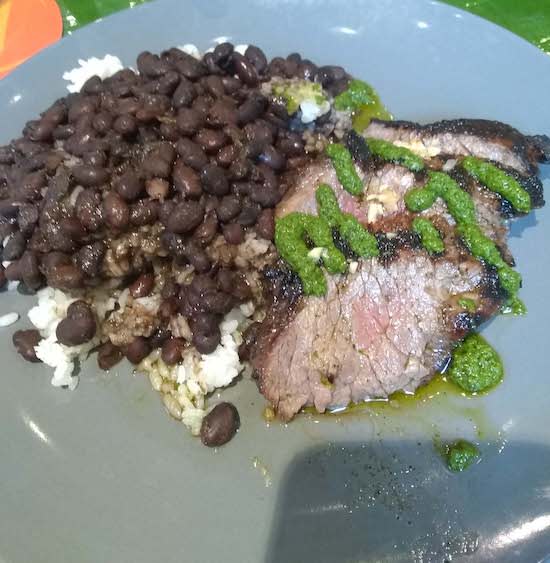 Image courtesy of the author
Each was wonderful and served with rice and your choice of beans.  Of course, I tried both – the red is made with pork and delightful.  The black was the vegetarian option and was equally delicious proving that pork does not always rule.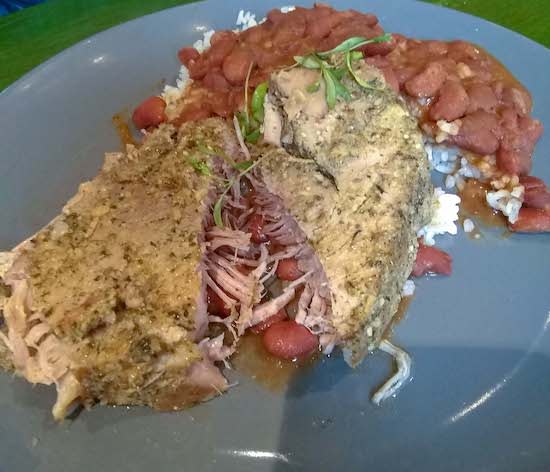 Image courtesy of the author
Although we ate a lot and these dishes were hearty, we were pleasantly surprised not to feel bursting at the seams.  I think that attests to the fact of only fresh and good quality ingredients are used in everything.
Image courtesy of the author
Dessert – Cubano coffees and a baked puffed pastry filled with cheesecake topped with homemade cream called a Quesito was very exquisito. 
Service – Spot on with friendly staff.  Do not expect fast food because it is not and thankfully so…all items are homemade and handcrafted.  Besides, the kitchen has it down to a science due to the fact they resolve to keep their standards high, the place has only so many seats and reservations are taken for dinner. 
Answer: Chef Jesse and Jay's passion to create a unique atmosphere respecting family honored traditions of authentic Mexican Dishes, Puerto Rican Dishes and Cuban Dishes en una cocina íntima y sincera (in one intimate heartfelt kitchen).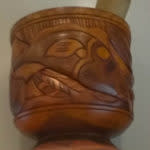 5 Out of 5 Pilanós
KITCHEN HOURS Tues-Sat 11am-10pm Sundays 3pm-9pm Mondays, closed