Nothing says "Happy Holidays" like having a holiday wreath on your door ready to greet friends and family. Funny enough, until visiting Jessica at Skipper's Pier, I had never made a holiday wreath. I didn't even know that this was something that people actually made – I thought it was just something you bought at a store. However, I was pleasantly surprised when I walked into the restaurant on Drum Point Rd.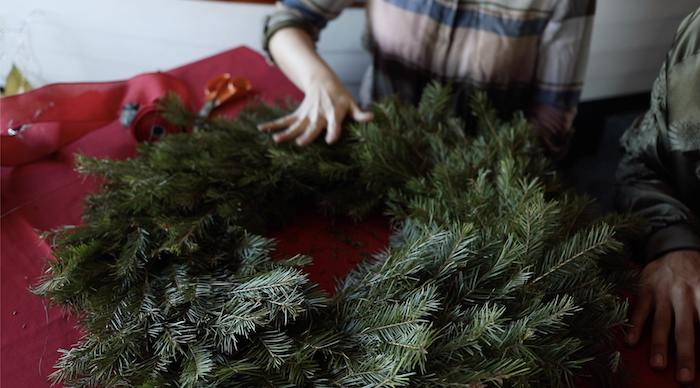 Before beginning the wreath making process you'll need these supplies:
- Florist Wire Paddle
- Wreath Form
- Wire Cutters
- Pine Cones
- Ribbon
- Scissors
- Garland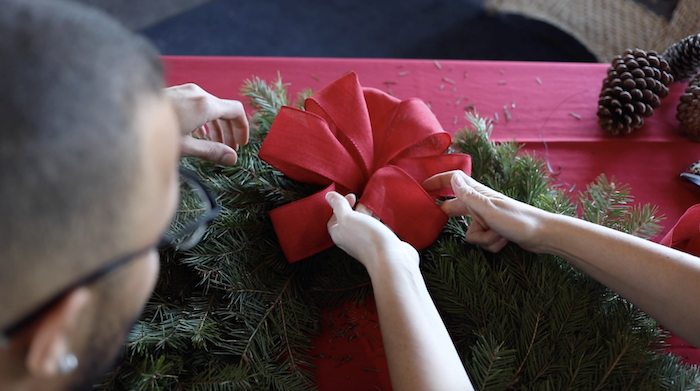 I never knew how much fun it could be to make a holiday wreath. It definitely got me into the holiday spirit! And to think, Jessica facilitates these sorts of wreath making classes right at Skipper's Pier! You get to create these amazing holiday trinkets, learn a new craft, have fun with friends, and enjoy great food and drinks?! This definitely got me excited for the holidays.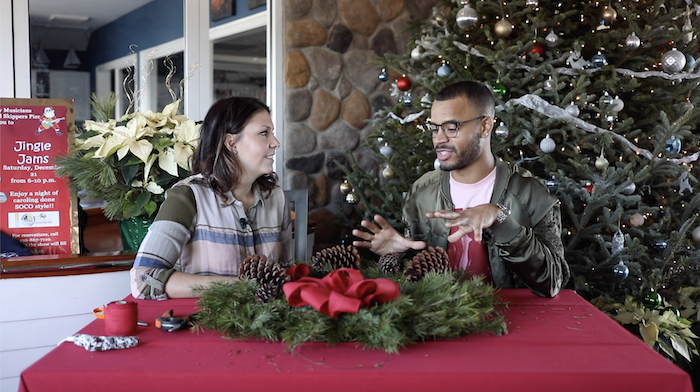 Next time you want a quick getaway, you need to head over to South County! Great art and fun are literally just waiting for you.