Annapolis St. Patrick's Parade
The annual St. Patrick's Parade returns to Annapolis on Sunday March 6th with a weekend of family fun!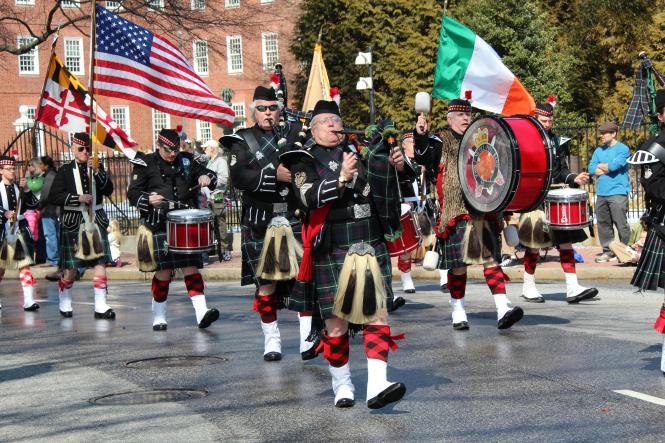 Pipe and drum, kilts and floats- all the makings of a perfect St. Patrick's Day Parade!
Join the parade on Sunday March 6th.
If there's one thing Annapolis knows it's Irish Pubs and a good time, and the annual Annapolis St. Patrick's Parade is one of the highlights of the year!
Kick off the fun on February 20th at Market House for a 50/50 raffle and a few pints to get into the spirit of the season. You'll have a second chance to support the parade and enjoy some good, clean Irish fun, drink specials and more on February 27th at Galway Bay.
The weekend begins with the Irish Hooley (a.k.a. party) on Saturday, March 5th, followed by the Parade Sunday, March 6th at 1 PM, and culminating with Shamrock the Dock- an epic all ages party by the Bay with bands, games for the kids, food, drinks and more just after the parade at 3 PM! 
Many often wonder why we have the parade on the first weekend in March and the answer is simple- so we have plenty of time to recover in time for St. Patrick's Day ~ Slàinte!