Vietnam War Commemoration, 50th Anniversary
Visit Annapolis & Anne Arundel County invites you to:
Welcome Home! ~ A Nation Honors our Vietnam Veterans and their Families ~
May 11-13, 2023
The National Mall, Washington, D.C.
Welcome, Vietnam Veterans and families...
Plan your stay in Annapolis & Anne Arundel County during the Welcome Home May 11-13, 2023. With a history of military service and centrally located between Washington, D.C. and Baltimore, MD, and home to Baltimore/Washington Thurgood Marshall International Airport (BWI), Annapolis & Anne Arundel County is the ideal choice for your visit.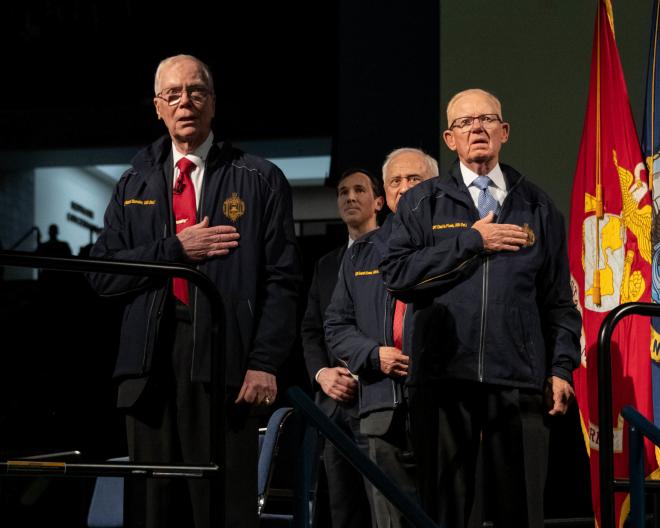 Retired U.S. Navy officers Rear Adm. Bob Shumaker (USNA '56), Capt. Charlie Plumb (USNA '64), and Cmdr. Everett Alvarez Jr. spoke of their experiences as POWs at the Hỏa Lò Prison, also known as the "Hanoi Hilton." As part of the recent Forrestal Lecture Series on January 23, 2023, they explained how they communicated through the walls using the Tap Code, and how camaraderie with their fellow prisoners empowered them to maintain their honor throughout their imprisonment. Image courtesy of Stacy Godfrey, U.S. Navy.

 

Anne Arundel County is home to 500+ miles of scenic Chesapeake shoreline and offers attractions for the whole family to enjoy. Stay in the heart of colonial Annapolis or the BWI/Arundel Mills Entertainment District and enjoy the region's best nightlife, gaming, live music & entertainment, and the best of the bay's delectable cuisine. 
Welcome, and Thank You For Your Service
Welcome to Annapolis & Anne Arundel County, the heart of the Chesapeake and America's Sailing Capital. In addition to a storied maritime history, Annapolis is home to the United States Naval Academy, Fort George G. Meade (home to all five branches of military service), numerous government agencies, and the National Security Agency or NSA. With so much military history to be proud of, Annapolis & Anne Arundel County is the perfect destination to host your group during the United States of America Vietnam War Commemoration.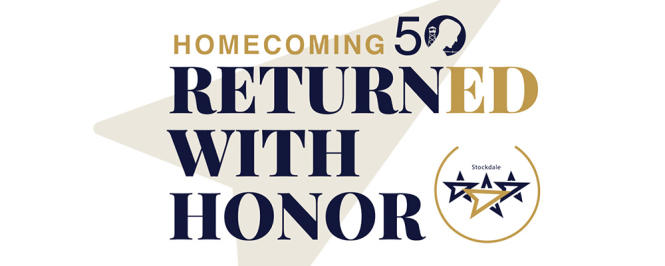 To commemorate the return of Vietnam War POWs, the United States Naval Academy has launched an interactive exhibit that engages audiences with the riveting history of the Vietnam prisoner of war (POW) experience, "Returned with Honor," a remembrance challenge hosted by the Stockdale Center for Ethical Leadership.
Fifty years ago, Phase I of Operation Homecoming brought the first group of recovered Vietnam War POWs into Clark Air Base in the Philippines. After stops in Hawaii and California, they finally returned to live their lives as free Americans. The mission ultimately returned 325 Airmen, 138 Sailors, 77 Soldiers, 26 Marines, and 25 civilians.
Explore this interactive self-guided tour and learn about the POWs, their families, and their stories through 19 sites located at the United States Naval Academy. To book a private tour at the Academy, visit Naval Academy Tourism for more information.
Attractions
Veteran Owned
We hope you will consider frequentling one of the region's Veteran owned businesses during your visit to Annapolis & Anne Arundel County.