Last spring, 15,000 filmgoers and artists descended on Annapolis for the annual Annapolis Film Festival. Visitors and locals were seen mingling in the Mitchell Gallery's elegant entryway, grabbing a bite at one of Annapolis' many cafes and restaurants, or lining up outside the doors of Maryland Hall for a film premiere. On March 22nd, the Festival returns for what promises to be another eventful four days of film, showcases, panels, and parties.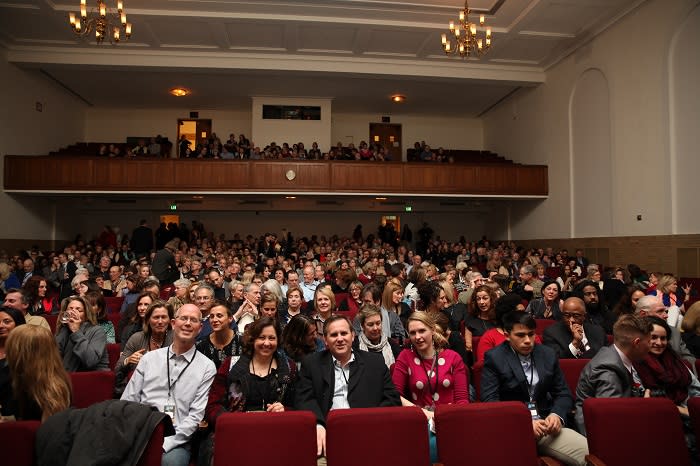 This year's theme, "Voices Strong. Minds Open," explores stories from around the world; struggles, heartbreaks, and triumphs of people challenging the status quo, speaking up, and overcoming adversity. "We want to share top-notch films with our audiences and change the fabric of our community," says Festival director Patti White. The Festival's program of 80 films – many discovered at festivals like Sundance or chosen from independent submissions – has been carefully curated to expose filmgoers to many walks of life, and to inspire conversation. Now in its sixth year, the Festival continues to grow and evolve. "We knew who we wanted to be," says White. "Today we know who we are."
Features
From a Spanish castle to the hills of Swaziland, and from Ellicott City, Maryland to the Turkish-Syrian border, here is a sampling of this year's features.
Beirut Kicking off the Festival is the political thriller and 2018 Sundance hit, "Beirut." Jon Hamm stars as a U.S. diplomat in Lebanon who flees the country after a terrorist attack at his home. Ten years later he must return to war-torn Beirut to help with a hostage negotiation. Be sure to hang around after the film for a conversation with producer Monica Levinson, and don't miss the Opening Night After Party!
Three Identical Strangers (documentary) Imagine, at 19 years old, discovering you're one of three triplets. So begins the documentary "Three Identical Strangers," the true story of three young men reuniting after being unknowingly separated at birth. This is the film's East Coast premiere after opening at Sundance earlier this year.
Hearts Beat Loud A Spotlight Film at the Festival, "Hearts Beat Loud" is the heart-warming story of single dad, Frank (Nick Offerman), and his daughter, Sam (Kiersey Clemons), who form a songwriting duo the summer before Sam leaves for college.
Kim Swims (documentary) After the doctors saved her leg from being amputated, Kimberley Chambers was given a 1% probability of walking unassisted. Kim defied all odds and made a remarkable recovery, becoming one of only seven people in the world to ever complete the Ocean Seven Challenge, a grueling series of long-distance, open-water marathon swims. The film follows Kim as she attempts to be the first woman to swim the 30-mile stretch of water off the San Francisco Coast.
What Will People Say Winner of the Audience Award at AFI Festival, "What Will People Say" is the story of sixteen-year old Nisha, a first-generation Norwegian.  At home she is the perfect Pakistani daughter, but when out with her friends, she is a normal Norwegian teenager. When her father catches her with her boyfriend, Nisha is sent to live with relatives in Pakistan, where she struggles to adapt to her parents' culture.
Shorts
Last year, the Festival's shorts programs were themed by Shakespeare quotes. This year's shorts themes are what might be considered the exact opposite of Shakespearean verse. "In this twitter–obsessed era we thought of internet acronyms," says Director of Programming Derek Horne. "FAQ," "TBH" and "OMG" are just a few of the program titles. Horne gives us a peek into one of the programs. "FAQ," he explains, "is about the important questions we have to ask in our society full of racial and gender bias and inequality." Here are some of the shorts you don't want to miss.
Red Apples A young Armenian bride's relationship with her husband is put to the test on the first day of their marriage when her mother–in–law interferes.
Little Potato (documentary) An autobiographical documentary about a gay boy growing up in the Soviet Union, his mail–order–bride mom, and their adventurous escape to America.
Workplace Woes: Scavengers Among Us A neurotic accountant will stop at nothing to catch the culprit who is eating her lunch at work.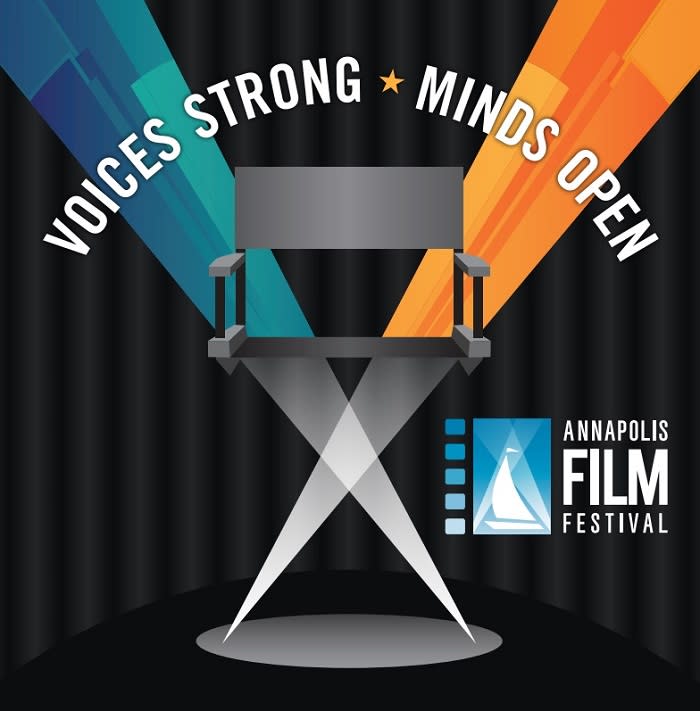 African American Experience Showcase
Among the thoughtful showcases this year is the African American Experience Showcase. Derek Horne explains that the films in this showcase "show the resilience of African Americans in the face of adversity and working for positive change and the betterment of society."
ACORN and the Firestorm Bertha Lewis was the CEO for ACORN, a nonprofit social justice organization and she bravely weathered the controversy that was unfairly foisted upon them.
Come Sunday Preacher Carlton Pearson risks his livelihood to make a radical change in his belief system and his teaching approach for the betterment of humanity as he preaches a more inclusive, more compassionate, and less judgmental rhetoric of the Evangelical Christian religion.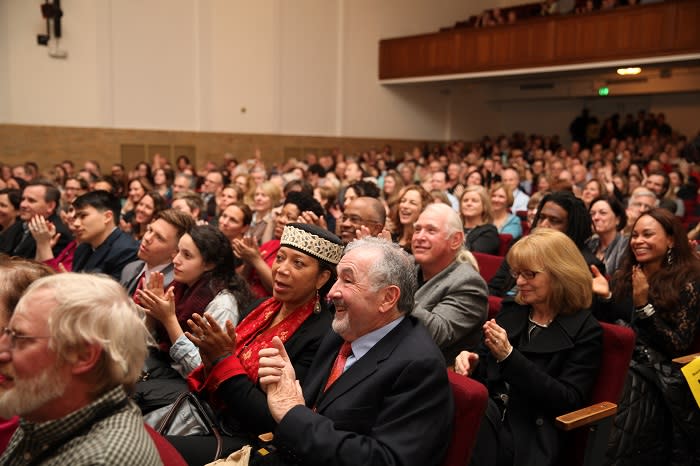 Panel Discussions
Conversation with Joanne Froggatt If you're a "Downton Abbey" fan, you'll be excited to hear that British actor Joanne Froggatt will be joining the festival. Aside from her six years playing lady's maid, Anna Bates, in the award-winning series, along with many other acting credits, Froggatt stars in one of the Festival's Spotlight Films, "A Crooked Somebody."
Women in the Industry 2018: Where do We Stand? This panel delves into the realities of women working in the film industry today. Panelists include "Beirut" Producer Monica Levinson, "Kim Swims" Director Kate Webber and more.
For tickets, passes, and a full brochure of the Festival's programming, visit http://annapolisfilmfestival.com.
Photos courtesy of the Annapolis Film Festival and VisitAnnapolis.org