{{unknown}}
Harry Browne's is an Annapolis classic, playing home bar to locals of all varieties; Johnnies after seminar, Mids on leave, even legislators and lobbyists seeking a close watering hole.  This year's legislative session runs January 8 through April 6, and you can be sure that Harry Browne's will be bustling all the while. After all, Harry Browne's sits right across the street from the Maryland State House. In fact, sitting with owner Rusty Romo, we mused that a great many bills must have been negotiated over dinner and drinks in the storied upper room bar at Harry Browne's.  Rusty muses that,
"the reason they come here is because of the special relationships that we've developed over the years. This is sort of like their clubhouse."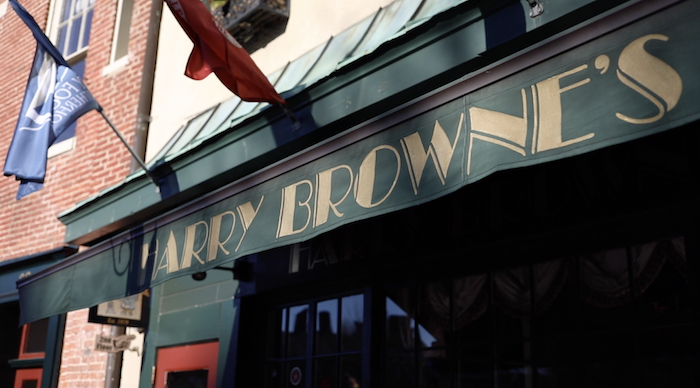 In fact, visiting Harry Browne's on a random Tuesday, we were fortunate to run into Senator John Astle, formerly my state senator, grabbing lunch by the front window overlooking his former workplace. "I've been coming here for 37 years," says Senator Astle. In fact, sitting around a table with friends, Sen. Astle was first urged to leave his former career to pursue politics, and so began a decades-long career in public service. It's one of those stories you often hear about Harry Browne's and that "special relationship" it holds with our public servants and our state.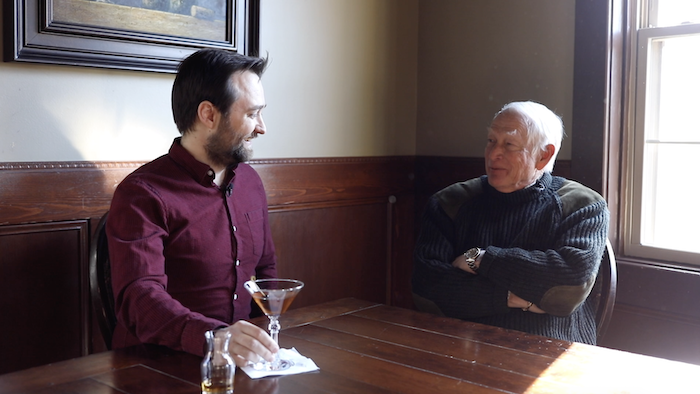 Now on to what's really important. How are the drinks? Exactly what you want them to be. Rusty made us a mean Manhattan, the classic recipe. Rusty doesn't add trendy mixological bells and whistles to the great American cocktail book, he gives you a Manhattan exactly like you want it to be: timeless. Perhaps that's why Harry Browne's is such a hit with such a wide variety of locals and visitors alike. In Rusty's words, "It's like a small version of Cheers, where everybody knows your name."