What do you get when you mix a 1964 Shasta Camper, some high-quality alcohol, and an entrepreneurial spirit? In the eyes of Brooke Mihoces, founder and owner of Vintage Views, a mobile bar catering company was the obvious answer.
Since the pandemic started, many Annapolis area residents have become familiar with the Vintage Views brand from their "happy hour delivered to your doorstep" offerings. But it all started with the Shasta camper in 2018, when Brooke and some hard-working family members renovated the camper into a fully functional bar. Now, the Vintage Views' fleet includes 4 mobile bars that travel around Maryland, serving up some of the finest cocktails in Annapolis.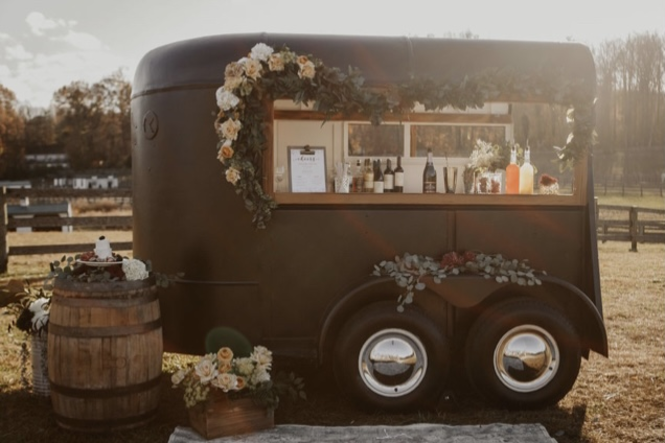 Vintage Views' horse trailer is a perfect addition to your rural or farm event. Image courtesy of Vintage Views.

 
Inspired Cocktails
When asked what inspired her to start Vintage Views, Brooke said, "I love being with people and bringing really cool stuff—there's so much good stuff in the world that people don't know about."
Brooke has 10 years of experience in the beverage industry, mostly representing small family-owned beverage companies. She values taste and quality over all else and loves to find new products to inspire her drink recipes. For example, she says, "I recently got my hands on a ghost pepper vodka that is so fun to tinker with." (The ghost pepper vodka can now be found on VV's Bar Menu in the Spicy Strawberry Mule.) She is also inspired by classic drink recipes but tends to put her own spin on them.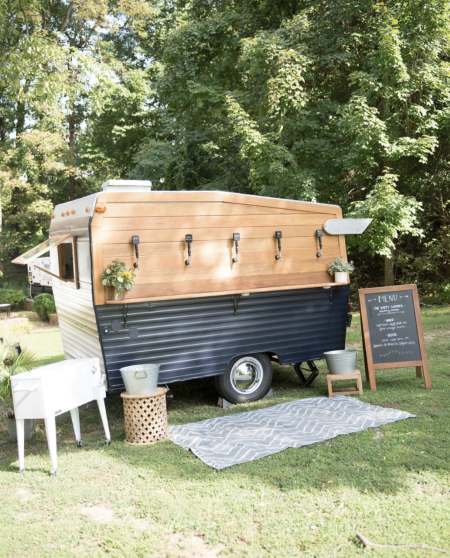 The Tap Camper…because who doesn't love pouring their own drinks out of a tap. Your guests will be happy campers! Image courtesy of Vintage Views.

 

Some other innovative concoctions on the Bar Menu are the Jungle Bird (rum, Campari, fresh pineapple juice & lime), the Lavender Whiskey Sour (bourbon, fresh lemon juice, lavender simple syrup, chai pear shrub & foam), or the Blackberry Bramble (gin, lemon juice, blackberry, sage & club soda.)

 
Local Ingredients
Not only will you get some amazing cocktails when you hire Vintage Views, but in many cases, you will also be helping to support local vendors. Brooke appreciates the opportunity to work with so many talented local vendors: "We get some really killer chocolate truffles, great local cheeses. There are some really awesome vendors around us; we're lucky."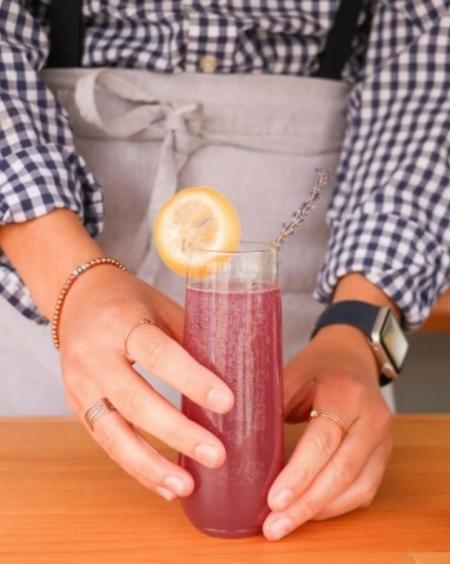 Try the Lavender Whiskey Sour or the Blackberry Bramble sourced with local ingredients. Image courtesy of Vintage Views

 
Why a Mobile Bar?
Vintage Views has mobile bar offerings for any occasion and budget. The 2 camper bars and 1 horse trailer bar are like bringing your favorite swanky bar into your backyard (or wherever), with cups, garnishes, décor, even mocktails for the kiddos—the whole shebang—so that you don't need to worry about any prep or clean-up for your party drinks.
There is also a Tap Camper, if your event is more of a self-serve vibe. Or if you're just looking for some gorgeous décor with a vintage vibe (or you can't fit a whole camper in your event space!), check out their 6 ft. Wine Barrel Bar with 2 taps, the Wood Geo Arbor (great as a wedding backdrop), or the 6 ft. Farmhouse Herringbone Bar.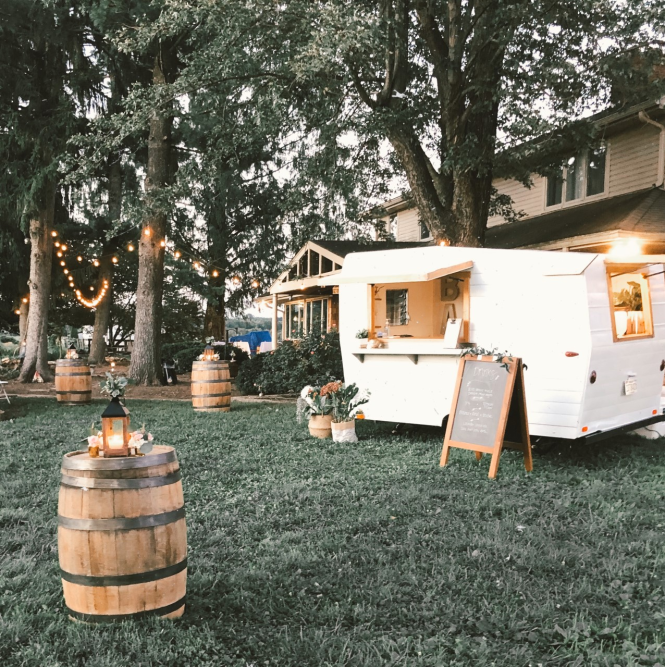 Imagine your backyard with this ambiance! Image courtesy of Vintage Views.

 
What's Next?
Vintage Views has you covered for bartending your private events and at-home delivery; so what's next? Brooke says, "We have been doing a bunch of pop-up events which has been really fun. We did a speak-easy event at Annapolis Town Center, and we're doing a piano bar event." Details for the piano bar pop-up event (April 16 &17) can be found on the Annapolis Town Center website. They'll also be doing a brunch pop-up later this spring; follow @vintageviewsbar on Instagram to be the first to get the details on these fun events!
So whether your next event is on a farm or on the water, consider hiring Vintage Views to provide imaginative cocktails and an unforgettable ambiance. As Brooke says, "We give the bar all the love we think it deserves."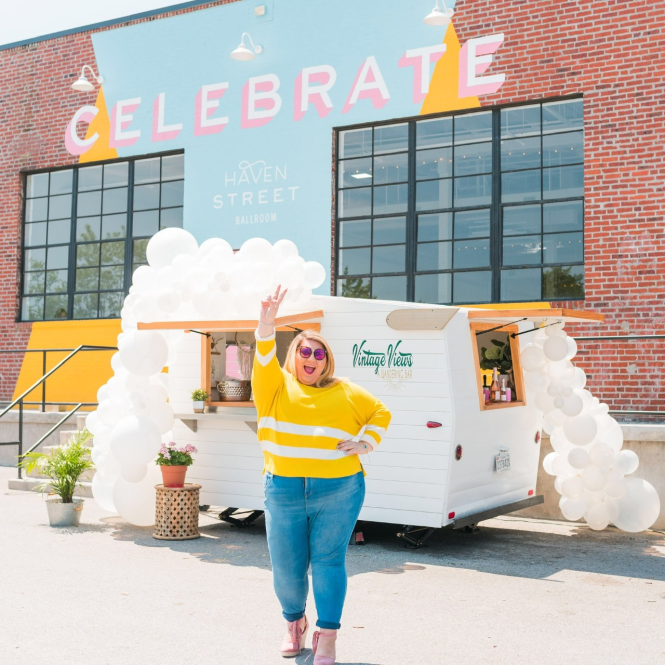 Vintage Views' trailers can be vintage or…quite modern! Here the original 1964 camper is all decked out with a balloon installation. Image courtesy of Vintage Views.