There is a sense of kinship one feels watching the Brood X cicadas emerge from their self-imposed sequestration.  While similarities between us start to trail off much beyond that, it is undeniably time for us humans to break free from our shells and spread our proverbial wings.  To this end, there are a number of opportunities just beyond Annapolis providing a perfect place to break out and get the blood pumping.  Let's go!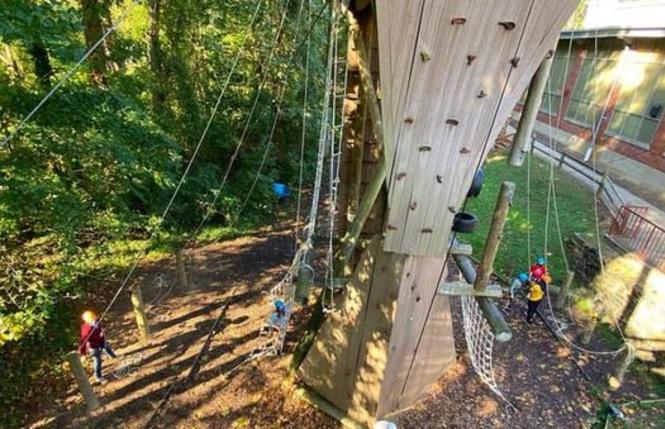 Get carried away in the treetops!  Photo courtesy of Terrapin Adventures.
Get Roped In
Terrapin Adventures issues the welcome imperative that we "experience the power of play."  Located at the edge of historic Savage, Terrapin Adventures will dust off any pandemic cobwebs as you soar through the air, defying gravity on their 330-foot zip line.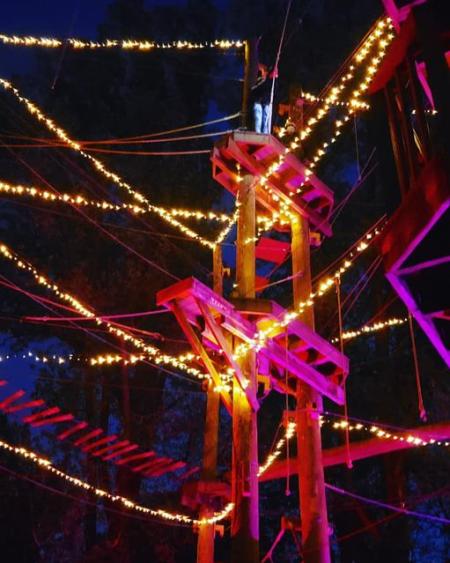 Take twilight to the next level with
Terrapin After Dark
, offering 19 unique challenges on the high ropes course and the thrill of the Giant Swing all under spell binding illumination.  Photo courtesy of Terrapin Adventures.
You name the occasion or group, and rest assured Terrapin Adventures has something to meet your needs.  Spend an hour or a day playing in the woods with your family or let them help you plan a corporate re-treat as office workers come back together.  (And don't forget summer camps.)  No matter the size of your group, or the impetus of the outing, time spent on these courses consistently results in a lasting re-set. 
Recalibrate
Rather than feeding your console controller another dose of Duracell, unplug and head to Pasadena Paintball for heart-pounding excitement.  With a dozen unique fields with themed layouts in Curtis Bay, come to Maryland's Paintball headquarters to break out of the pod and recalibrate.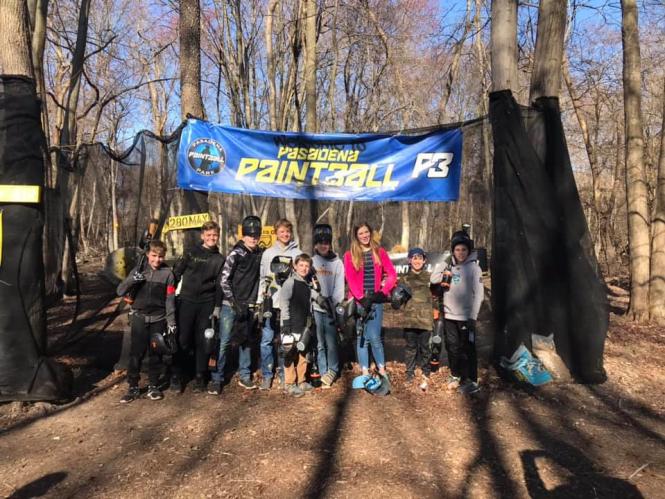 Take your crew for a little adrenaline-fueled action. Photo courtesy of Pasadena Paintball.

 

The seasoned paintballer will, no doubt, be well-outfitted, while newcomers can be provided with everything they need upon arrival.  Forgot something?  Whether a pro or a newb, the store has got you covered.  Walk-on play is welcome (for paintball and airsoft) on Saturday and Sunday, or register your group of 10 or more. With a little planning, Pasadena Paintball is able to accommodate groups of up to 400.

 
Start Your Engines
If the need for speed is calling, Crofton Go-Kart Raceway in Gambrills has the answer.  Their outdoor ½ mile track has over 20 spine tingling turns to get your heart racing.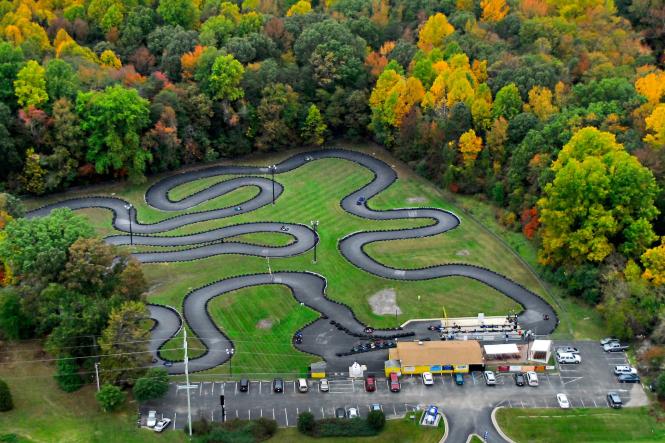 The 6.5HP engines promise to test the skills of the most veteran driver. 
Photo courtesy of Crofton Go-Kart Raceway.
The largest outdoor track in Maryland welcomes adrenaline junkies ages 2 and up.  No reservations required, so pop on over for some weekend excitement, or reserve ahead of time for larger groups.  
Let the Games Begin
If you hunger for the quiet thrill of precision, you'll feel right at home with Anne Arundel Archers.  Located in Gambrills on 53 pristine acres, this has been the definitive destination for archery aficionados for over 40 years.  This non-profit archery club is maintained by its members, and offers 5 practice targets open to the public.  An additional 28 members-only targets are also on site.  All targets are open every day, from sunrise to sunset.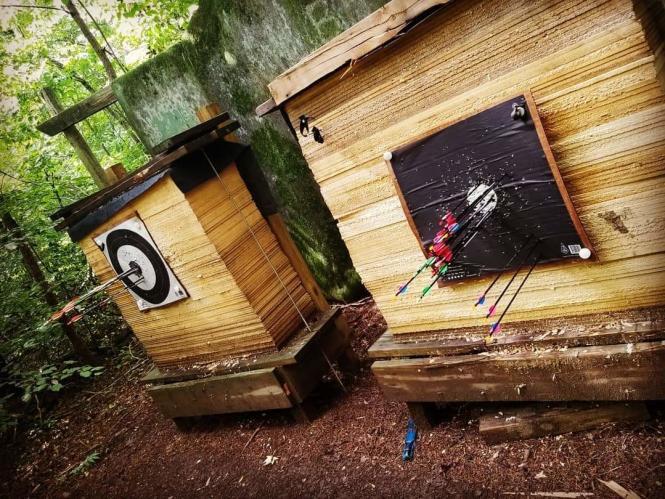 Quivering for a shot at archery?  Classes offered to ages 8+ through
Anne Arundel Recreation & Parks
. 
Photo courtesy of Anne Arundel Archers.
Whatever strata of adrenaline-inducing adventure you seek, there's something to excite everyone in each of these extreme experiences.  An added plus, proximity to Annapolis means easy accessibility as you build and develop the unique skills required to drive any individual performance to the next level.