From March 21 through March 24, downtown Annapolis will once again become Hollywood on the Chesapeake as the Annapolis Film Festival returns for its seventh year. Enjoy a full slate of more than 70 films, including regional, national, and international narrative features, documentary features, and shorts films. As always, there will also be panel discussions, Q&As with actors, directors and screenwriters, and much more.
Image courtesy of the Annapolis Film Festival
Opening Night
Thursday, March 21 kicks off the festival with a showing of The Public, starring Emilio Estevez, Alec Baldwin, Christian Slater, Taylor Shilling, Jena Malone, and Michael K. Williams. The film will begin at 7:30 in Maryland Hall for the Creative Art's Main Theatre.
Following the screening of The Public, please join us at the Boys and Girls Club of Annapolis & Anne Arundel Country at the Wiley H. Bates Building (121 S. Villa Ave. Annapolis, MD 21401) to toast the night away with signature cocktails, an array of hors d'oeuvres and live entertainment.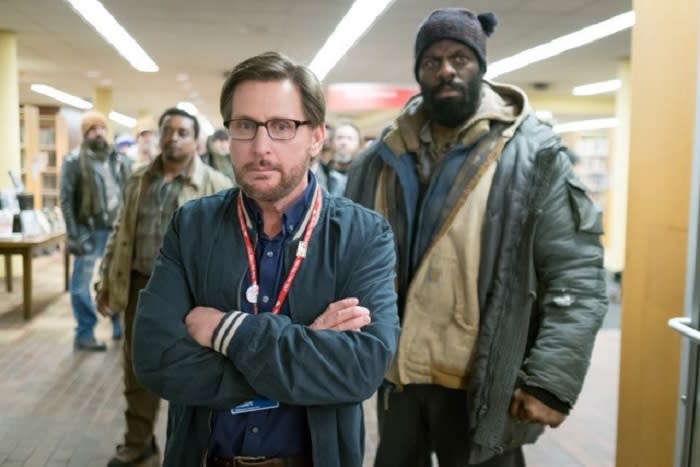 The Public
Image courtesy of the Annapolis Film Festival
A little about the film
At the end of a particularly cold winter day in Cincinnati, the staff at a downtown public library is preparing to close for the night. Upon learning that emergency shelters are at capacity during this dangerous cold spell, a group of homeless patrons refuse to leave the building, and a sympathetic librarian is forced to make a decision that may have devastating effects on his life. What begins as an impromptu act of civil disobedience turns into a major stand-off with riot police, a no-nonsense mediator and a cunningly ambitious DA, complete with ravenous news reporters and the watchfully invested public eye. With a star-studded cast - led and directed by Emilio Estevez, who plays the librarian with great emotion and intensity - this is the story of a deeply humanistic crisis, filled with fundamental tension and relatability between the disenfranchised and the powers that be. (USA, 2018, 122 min., Drama)
Click here for more information and to purchase your tickets
More Film Fun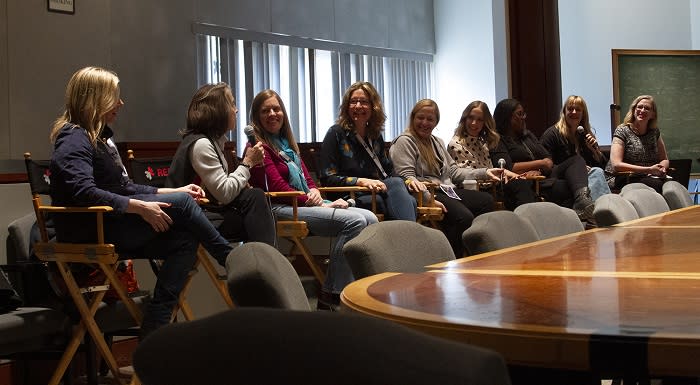 Image courtesy of the Annapolis Film Festival
COFFEE TALKS WITH… On Friday, Saturday and Sunday Coffee Talks With…will be held at the Chesapeake Brewing Company (174 West Street) next to Hotel Annapolis from 9-10 am and priority is given to ALL ACCESS PASS HOLDERS. However, if seats are available they are $20 cash at the door.
Saturday BASH is available to ALL ACCESS, PREMIUM, INDUSTRY, FILMMAKER and FRIEND pass holders only.
Special guest, actress Lynn Whitfield who stars on the Netflix series Greenleaf will be on hand at the festival with her new film SOLACE, as well as other award-winning filmmakers.
Annapolis Film Festival Venues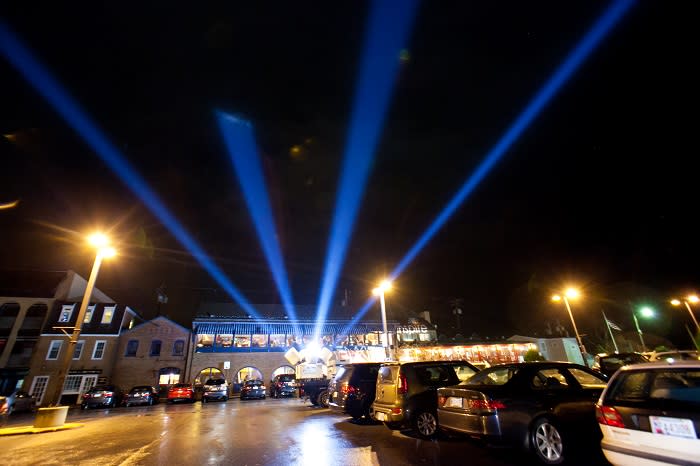 Image courtesy of the Annapolis Film Festival
Anne Arundel County Public Schools
Annapolis Elementary School
Chesapeake Brewing Company
The Hotel Annapolis
Maryland Hall for the Creative Arts
John's College – Key Auditorium
Be sure to visit the Annapolis Film Festival online for a full list of films, panel discussions, events, and to purchase a pass or tickets.
Images courtesy of the Annapolis Film Festival