The 69th annual Anne Arundel County Fair is coming back to town this year with all of its fantastic fun and endless entertainment, providing the perfect summer wrap-up for you and your family!  The Anne Arundel County Fair consists of five fun-filled days with all of the classic events you may hope for, bringing us together for a taste of true Americana, rich in community, tradition, and fun.  With everything from live entertainment, delicious food, and livestock shows, there are so many exciting happenings this year at the fair, you won't want to miss it.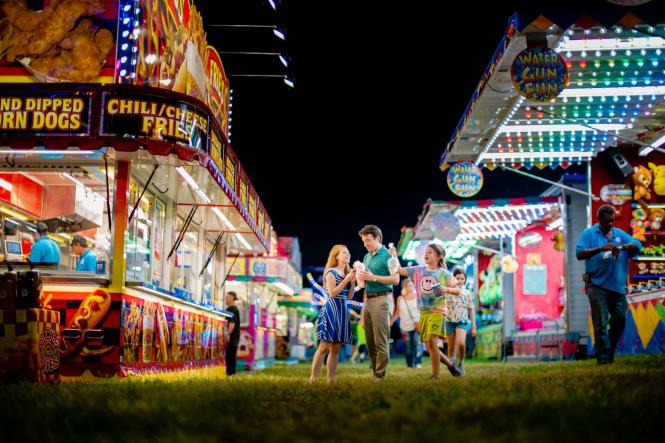 Anne Arundel County Fair. Image courtesy of Anne Arundel County Fair.

 

There are many interactive events for the family to watch and enjoy, such as pie eating contests, pig racing, pony rides, tractor pulls, jousting, and scarecrow making, to name a few. There will, of course, be a Carnival with prize-winning games and adventurous amusement rides. You can also see great concerts by the band Oracle and country singer Jackson Dean. Perhaps you may choose to enter your craft, art, baked good, pickles, honey, vegetables, etc. as part of the fair competition, or you may choose to admire the efforts of those that have, either way, the indoor exhibits are worth checking out!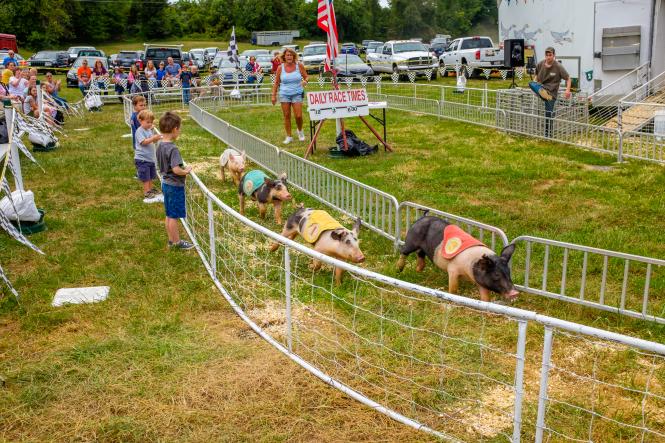 The pig races are big crowd pleaser at the AACo. Fair. Image courtesy of Bob Peterson.

 

What's a fair without a livestock auction? The young 4H Club and FFA (Future Farmers of America) members have worked hard all year with various livestock, caring for them tirelessly and lovingly. The auction is the pinnacle of these efforts, where their steers, lambs, poultry, and hogs will be judged and sold at the fair.  Please do explore the Anne Arundel County Fair website for a detailed schedule of all of the exciting fair activities.

 

THE DETAILS:

Dates: Wednesday, September 15th - Sunday, September 19th 

Cash only, ATMs on premises. $10/person 10 years+. Kids under 9 years of age are FREE.

 

Fair Hours:

Wednesday: 5PM to 10 PM

Thursday: 10AM to 10 PM

Friday: 4PM to 11 PM

Saturday: 9AM to 11PM

Sunday: 9AM to 8 PM

 

Where: The Anne Arundel County Fair Grounds: 1450 Generals Hwy, Crownsville, MD 21032