Autumn air carries with it a bounty of fall festivals, but none with as much meaning and purpose as the Banneker-Douglass Museum (BDM) Grand Re-Opening Block Party.  Held in and around the museum September 18, 2021 from 1 – 5 pm, organizers of this free epic event invite you to enjoy music & food, shop local black-owned businesses, and welcome these open doors with open arms.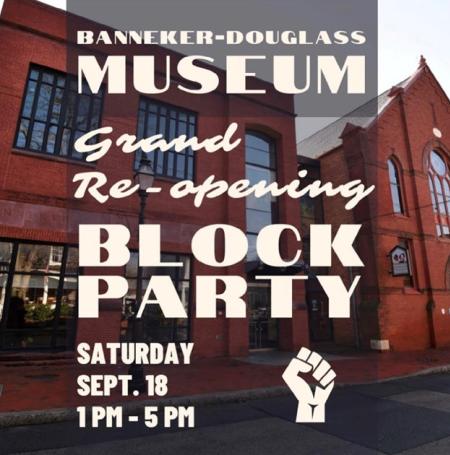 Re-opening for the first time since March 2020, the museum wants to make clear,
We are back!
Image courtesy of Banneker-Douglass Museum.
The tremendous energy of featured performers FutureBandDC will get you into your funk for the rest of the afternoon.  More than just a band, they are a movement.  FutureBandDC is known for combining an array of musical genres while captivating audiences with their sincerity and power.  You feed the meter, they'll take care of the soul.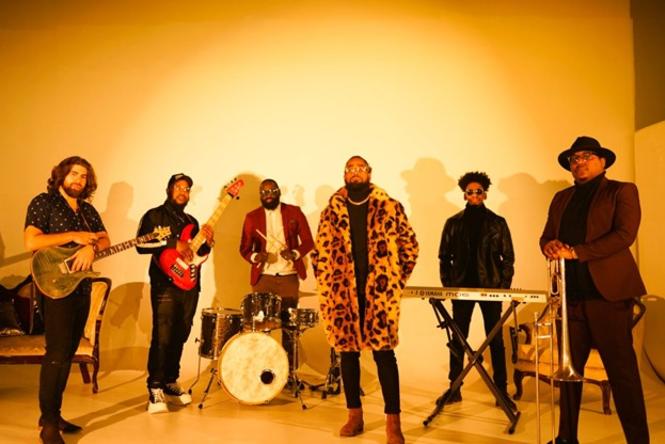 On tour to promote
Believer
FutureBandDC melds the essence of Hip-Hop, Soul & Gogo.
Image courtesy of FutureBandDC.
To punctuate its re-opening, BDM will be launching Freedom Bound: Runaways of the Chesapeake, September 18, 2021 -  March 1, 2022.  This powerful exhibit tells nine stories of resistance to bondage and servitude in the Chesapeake Region from the Colonial Period to the American Civil War (1728-1864).  With September being International Underground Railroad Month—chosen for the month both Harriett Tubman and Frederick Douglass achieved freedom—the stars are aligned to experience Freedom Bound's guiding light.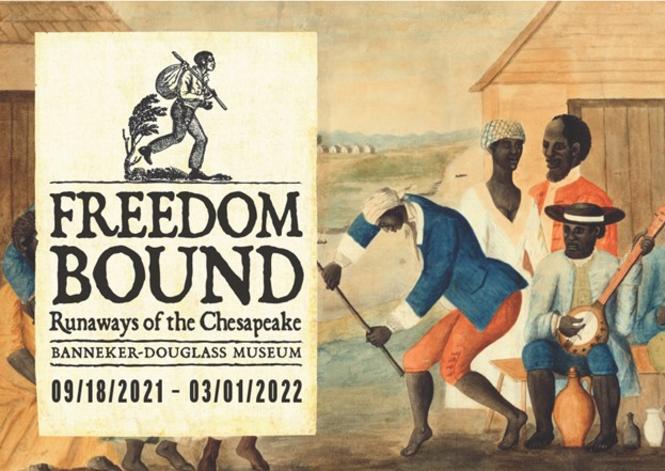 The new Freedom Bound invites visitors to consider what resistance and freedom look like in the present day.
Image Courtesy of Banneker-Douglass Museum.
For anyone looking to explore their own roots, register early for the Freedom Bound workshops, offered in recognition of Alex Haley's 100th birthday. The workshops—thanks to a partnership between BDM and the Haley Family—will be led by professional genealogist Lyndra Pratt Marshall, Chair Emeritus, Maryland Governor's Office of Community Initiatives.  After an introduction by none other than Chris Haley—nephew of Alex Haley and Director, Legacy of Slavery Program at the Maryland State Archives— participants will explore the best practices for successfully tracing their family lineage.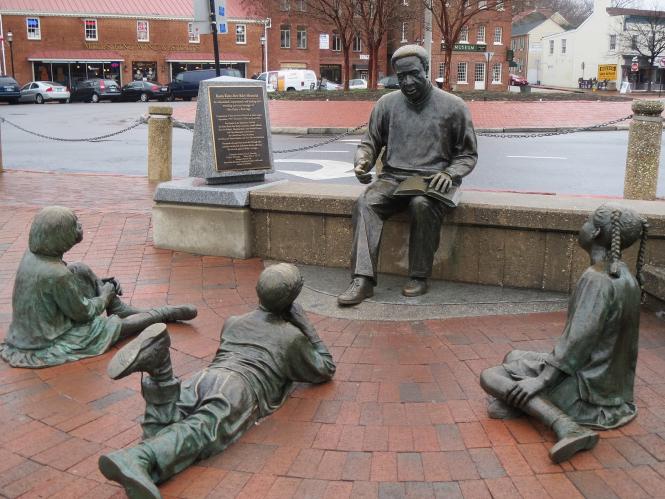 In celebration of Alex Haley's influence on family history research, register for the
Beginning Genealogy
and
African American Genealogy
workshops. Image courtesy of the Haley Family.
Come for the museum and stay for the party or the other way around.  Whatever your interest or age, the local black-owned food and shopping, award-winning music, exhibits & workshops at the Banneker-Douglass Museum Grand Re-opening Block Party will leave you satisfied.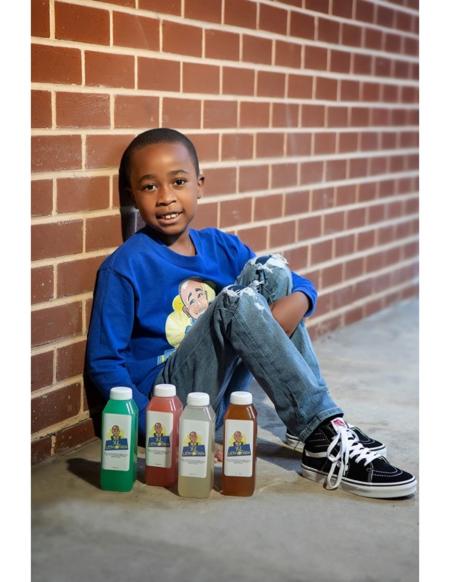 Enjoy refreshing offerings from
Tristan's XL Lemonade
Image courtesy Dunks Photo. 
Eat
Kyra Wade: Mt. Zion United Methodist Church
Charvonne Hamilton Twice as Nice Shaved Ice
Shop
Grandma Bay/ Ducks Don't Sink: Children's Books
Molasses Sunshine Studio Designs/Afrocentric Jewelry
NSSA African Creations Clothing & Accessories
Kitchen Sink Cooperative, artwork
Ellis Brown/Black Comic Books
Descendants of Slaves (Apparel)
Community Partners
Quander Historical and Educational Society, Inc.