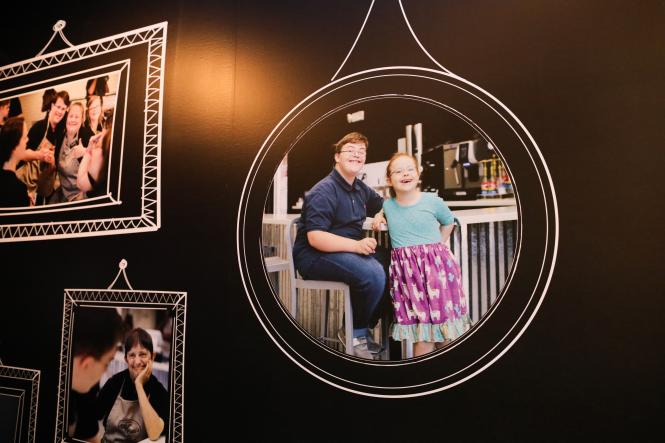 Bitty and Beau. Image courtesy of Annapolis Discovered.

 

Bitty and Beau's is a coffee shop along the city dock in Annapolis. If you have not ventured inside, you need to put it on your to-do list. Not only do they have amazing coffee, smoothies, and baked goods but it is impossible to leave there without a smile on your face and a warm feeling in your heart!

 

Bitty and Beau's was founded in Wilmington, NC by the Wright family in 2016. Amy and her husband Ben are parents of four children, their youngest two- Bitty and Beau- have Down syndrome. Seeing that so many people with intellectual and developmental disabilities had fewer job opportunities, they decided to fill the need by founding their own business: Bitty and Beau's Coffee!

 

 

Their philosophy is simple and inclusive. Everyone is employable, everyone is capable. We just need to give them the opportunity to succeed. If you measure success in smiles, then Bitty & Beau's is a powerhouse!

 

When we stopped in to meet the staff and film for Annapolis Discovered, everyone was so warm and welcoming! The manager, Meghan Young, greeted us with open arms and introduced us to her employees. Each member of the team was excited and enthusiastic and worked together to push out customer orders with flourish and a smile. They even broke into an impromptu dance party!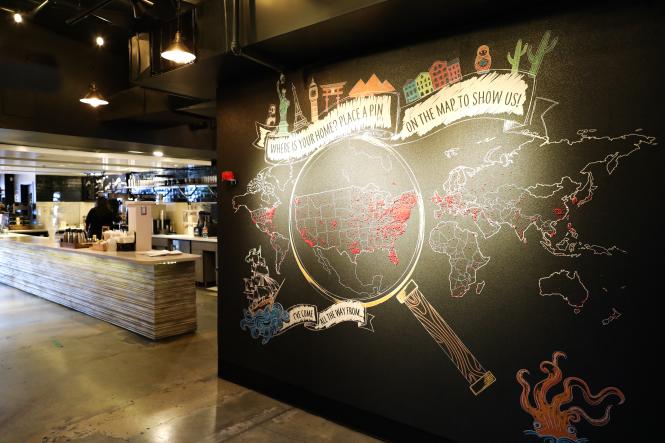 Bitty & Beau's Coffee welcomes guests to drop a 'pin' on where they are from. Image courtesy of Annapolis Discovered.

 

Jamie loves to make smoothies, especially when she gets to whip up her favorite, peach and mango! Robert was busy writing sweet notes and messages on the bags for customer to-go orders. Michael was the mayor of the store, greeting everyone with a friendly welcome while joking around with his co-workers and customers.

 

Spreading the message of respect and inclusion is something that other businesses should consider when designing their corporate culture. To quote Bitty and Beau's founders, 'What's broken is the lens through which our world sees people with disabilities. They are not broken.' #notbroken

 
More than just a cup of coffee. Image courtesy of Annapolis Discovered.

 

Bitty and Beau's also hits on something that is missing in the world today: human connection. Their impactful business model is a welcome change from the day-to-day hustle and bustle of most large coffee conglomerates. Once inside, they beckon you to put down your phone, make eye contact, smile, interact and appreciate the world around you. Next time you are craving a crafty brew, skip the mobile order and head to Bitty & Beau's in downtown Annapolis. Their happiness is contagious, and the coffee is delicious. We challenge you to leave there without a smile on your face and a spring in your step. We will be back!