Before an art exhibit goes up, most galleries resemble an empty office space. Plain white walls, a visible chair or two, some power tools, and what could possibly be yesterday's lunch. This is a special time because from the outside looking in, it seems as though this is a time of rest when in reality this is a very busy time for gallery owners. Blank walls mean that something special is coming soon! We were lucky enough to catch Jo Fleming Contemporary Art during this time of transition. This interview was filmed while the three artists in her exhibition Reflections in Steel & Glass were dropping off their work. I sat down with Jo at her new location on Maryland Ave., and I received a first-hand look at her installation process and how she produces her shows.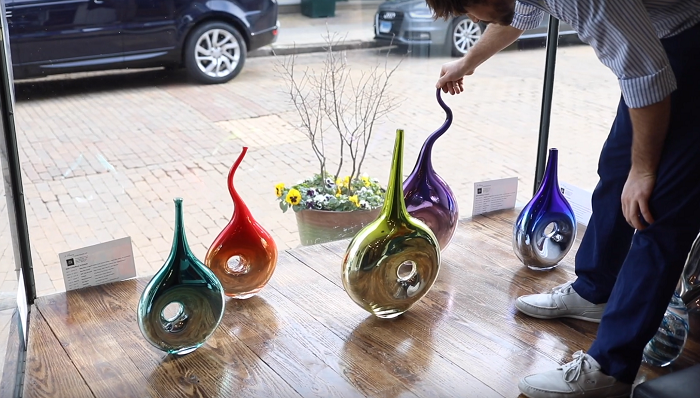 While I sat on her infamous wooden bench, adjacent from the gallery's large window, I got the chance to speak with her about why she chose these three very different artists for this show. Reflections in Steel & Glass features paintings by Cindy Fletcher-Holden, abstract photography by Janet Little Jeffers, and Art Glass by Tim McFadden. In this interview, she described how she develops her ideas and reaches out to locally-based artists whose work would fit into her vision.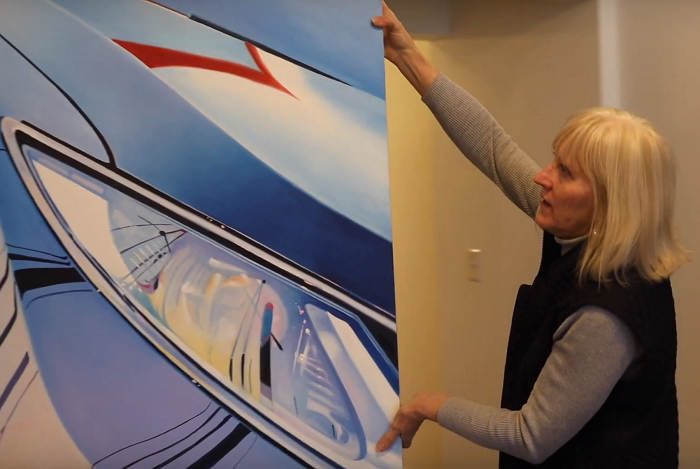 This show is very intriguing because the three artists she chose to feature each work with very different mediums. Not every gallery has the capacity nor foresight to facilitate a three-person show when all of the artwork is completely different. However, Jo is always up for the challenge! Make sure to go see the final product - the exhibition will open on February 1st, will be on display until March 15th, and will have a reception that is free and open to the public on February 15th from 6-8 pm.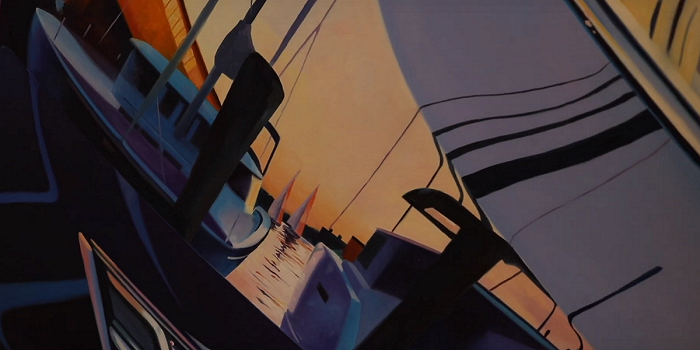 Speaking of challenges, we also spoke about how difficult it can be to balance displaying work that is more likely to sell versus displaying artwork that she really likes, but may not be as "sellable" as others. Her perspective was interesting to hear and had some great takeaways.
This interview was a blast for us here at Annapolis Discovered and for me personally - I hosted my 25th birthday party at Jo Fleming Contemporary Art's first location, so there is a bit of nostalgia taking place. Jo's vision and commitment to showcasing contemporary art and local artists and vowing to sell the work of these artists make her gallery one of the must-see venues when looking for art in Annapolis.
Photography and videography courtesy of Patrick McNamara of Drawn to the Image