Chesapeake Arts Center (CAC) Celebrates Platinum Anniversary
The colorful façade gives us a glimpse into the spectrum of creativity, diversity, and community found inside the doors of Chesapeake Arts Center (CAC), a 58,000 square foot multi-disciplinary arts facility in Brooklyn Park.  CAC is now celebrating its 20th year, kicking off the anniversary last October at their annual Arts in the Park event. Keep an eye out for a big open house in May, the 90's cover band Here's to the Night playing in June, and an anniversary party in the new additional gallery space coming this spring/summer!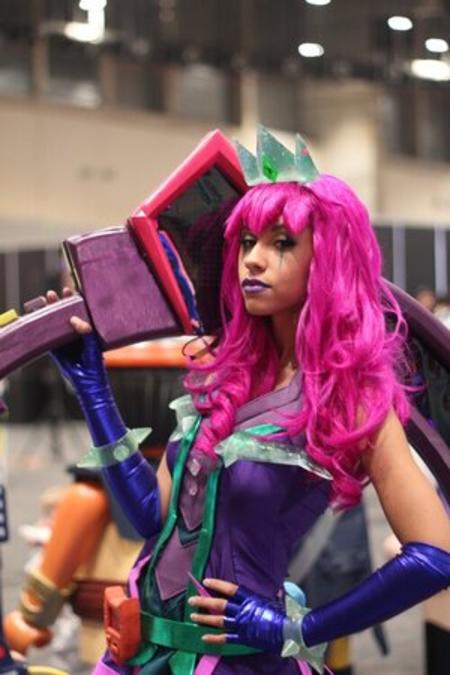 CAC offers a range of classes that highlight everything from cosplay to murals. Image courtesy of Chesapeake Arts Center (CAC).

 

As part of the celebration, you will now find a vibrant mural on CAC's exterior, titled "Infinite Creation." It is a colorful portrait of author and civil rights activist, Maya Angelou, with her quote, "You can't use up creativity. The more you use, the more you have." The stunning mural was designed by artist Oliver James. She was joined in collaboration and completion of the mural by CAC's Teen Art Club and a team of all-female artists from the non-profit, Future History Now.

 
MakerSpace
CAC offers workshops and classes for all ages in ceramics, music, dance, visual arts, and technology. Inside the center, you will find two dance studios, a music room, a MakerSpace, a ceramics studio, a computer lab, visual arts classrooms, and a STEAM lab. The MakerSpace is a large space with vast equipment allowing access to invention and play. Everything from laser cutting, woodshop, cosplay, screen printing, and STEAM are offered, just to name a few!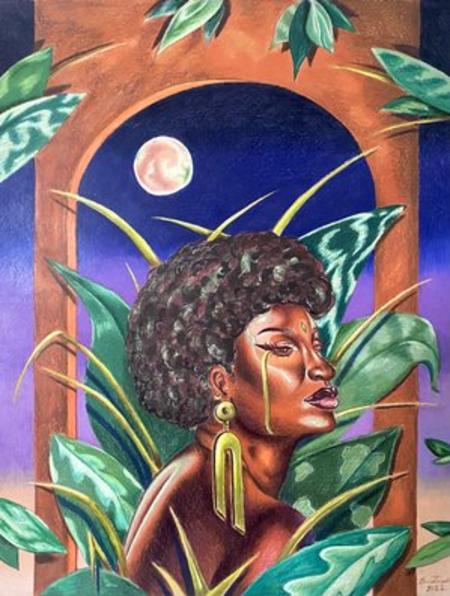 Visit rotating works of art in the Hal Gomer Gallery. Image courtesy of CAC.

 

CAC's gallery (soon two), features thought-provoking exhibits by local artists in a variety of disciplines both on-site and at locations throughout the county. There are two theatres at CAC, The Hammonds Lane Theatre, seating 752, and Studio 194, seating 120. The resident theatre company at CAC is the Angel Wing Project. In keeping with CAC's philosophy, they offer a variety of shows with positivity and culturally diverse content across many genres.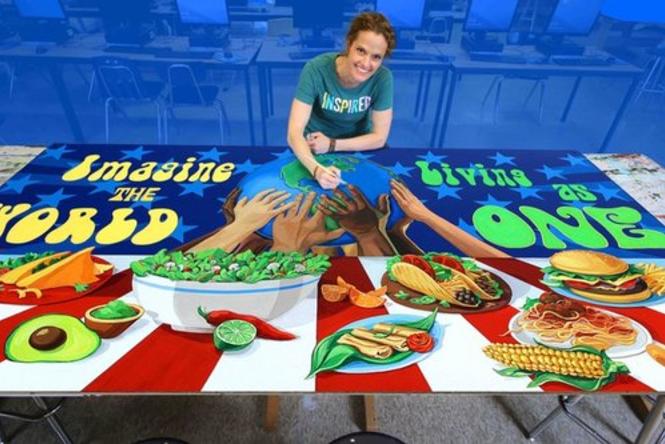 CAC strives to engage and inspire the community with family art workshops. Image courtesy of CAC.

 
Meet CAC's Artistic Director
CAC has an amazing outreach program as they strive to enrich the community through affordable and accessible arts with over 50,000 visits annually. Even amidst a pandemic, CAC continues to grow and blossom. This fall alone, CAC provided 90 classes, serving 848 students (555 children, 293 adults), with 187 students receiving free after-school programs. CAC is ever-evolving in creating ways to offer free and low-cost arts to the community. CAC's Artistic Director, Nicole Caracia, describes the center as, "a home to be creative; it is vibrant and fun; where you can think outside the box…If it were a person, it would be a really cool person to be in life!"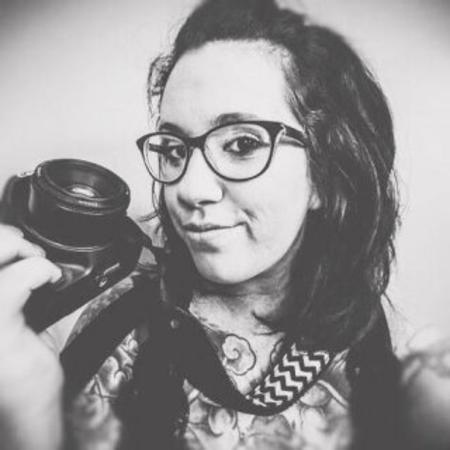 Nicole Caracia is the Artistic Director at CAC. Image courtesy of Nicole Caracia.

 

Caracia highlights how CAC is actively addressing the importance of diversity, equity, and inclusion with county stakeholders, ensuring the "community is represented as best we can through our conversations, programming, and staff." CAC's mission is to "Cultivate and deliver innovative arts and education programs that inspire joy, creativity, and collaboration within the community." Mission accomplished!

Click here to learn more about Art in Annapolis & Anne Arundel County.