Clock Tower Place is a little-known, but a notable destination for people who appreciate the finer foods of life. The reward for venturing beyond the boundaries of Maryland's capital city is the discovery of some remarkable resources for food, wine, and unique gifts. 
Tastings Gourmet Market, Grapes Wine and Food Bar, Wine Cellars of Annapolis and Sweet Hearts Patisserie are ready to welcome new and returning customers alike. If you're a cook seeking the finest ingredients money can buy, looking for a pairing of gourmet foods with fine wines, seeking a unique dining experience or craving some special sweets (perhaps a Buche Noel), this is the place to go.
First stop is Tastings Gourmet Market, where owner/executive chef Stacey Adams sources the finest culinary delights from Europe and beyond. Adams, who has a background in finance, followed her bliss to the culinary high spots of France, Italy, Greece and Switzerland. 
Back in her home country, Adams continued her education by attending L'Académie de Cuisine. Along the way, she met luminaries such as Wolfgang Puck, Jean-Georges and Julie Childs. Adams is currently the president of the Washington, D.C. chapter of Les Dames d'Escoffier, an international organization for women in the food and hospitality industry.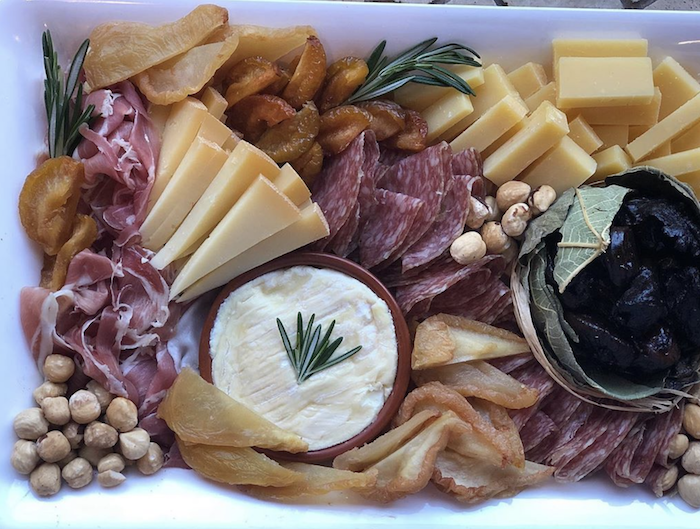 Image courtesy of Tastings Gourmet Market
Blessed with enormous charm and energy, Adams launched Tastings Gourmet Market in 2006 and has since been embraced by the local culinary community, assembling a talented and efficient staff in the process. Together they create recipes that have become shop staples, including a best-selling quiche ($36/serves 6-8) that Adams says took a week to perfect. 
Seasonal options include a hearty beef stew, a seafood-rich paella or a choice of soups – many vegetarian and most gluten free. Adams does occasional catering, but prefers to take phone orders for specialty items and have customers bring them home for service.
Caitlin Wheeler presides over the shop's imported and domestic cheese section, which will feature a whiskey-laced cheddar and blue-veined Stilton, both imported from England, this holiday season. Adams' professional honors include designation as Jurer of Guildes des Fromagers, in recognition of her knowledge of cheese.
Chocolate lovers can find a tempting assortment of handmade domestic and imported individual handmade candies and fudge bars at Tastings. We loved the dark chocolate raspberry creation.
The shop features beautifully packaged Italian Christmas cakes, packets of Langues de Chat, petit gingerbread people, all manner of flavored nougats and other unique holiday treats. Festive containers of various sizes are available for purchase. Open Mon-Fri 9 am-7 pm; Sat 'til 6 pm, Sun 11 am-5 pm.  410-263-1324. Go to www.tastingsgourmetmarket.com for information on weekly soup specials, as well as Adams' own recipes, and a list of the market's inventory.
Wine Cellars of Annapolis is another special place, located just next door to Tastings. Stroll through their doors and discover a customer-friendly wine and spirits oasis that was opened nearly 19 years ago by Patrick Boucalat. He and his staff do their best to de-mystify the experience of choosing the right bottle(s) and are equally helpful when interacting with seasoned consumers. Every Saturday from 11 am-4 pm, wine tastings bring like-minded oenophiles as well as novices together in a party atmosphere. Open Mon-Thurs 10 am-7 pm. Fri, Sat 10 am-8 pm, Sun 11 am-5 pm. 410-216-9080. www.winecellarsofannapolis.com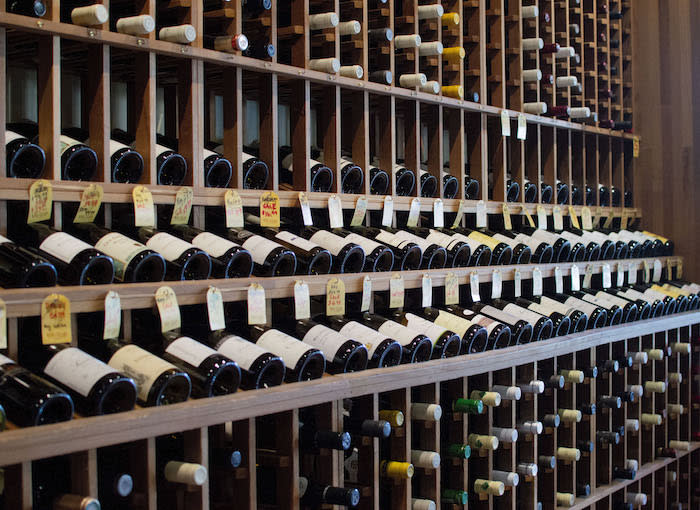 Grapes Wine Bar of Annapolis is another of Boucalat's successful ventures. The popular neighborhood meeting place offers a beautiful outdoor patio (when weather permits) and an indoor dining area and bar that are busy year-round. Grapes opened eight years ago as a tapas/small plates destination, and under the direction of chef Daryl Travers has grown into one of the best mini-restaurants in Anne Arundel County. 
Careful consideration goes into properly pairing the food and wine, and one of the savvy servers would be happy to help you make your decision. Worth noting: pours are a generous six ounces.
The menu includes saffron-tinged bouillabaisse laden with mussels, Kobe beef sliders with gorgonzola fondue, duck confit gnocchi, and flatbreads better than any pizza around. It's no surprise Travers shops at Tastings Gourmet Market.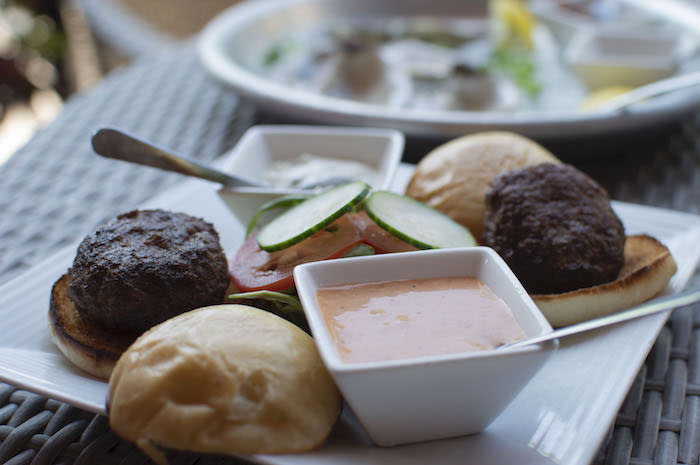 Grapes is now serving lunch on Fridays and Saturdays. Check its website for weekly updates. Open Mon-Thurs 5-9 pm, Fri-Sat lunch noon-3 pm; dinner 4-10 pm. Closed Sunday. 410-576-5378; www.grapeswinebarofannapolis.com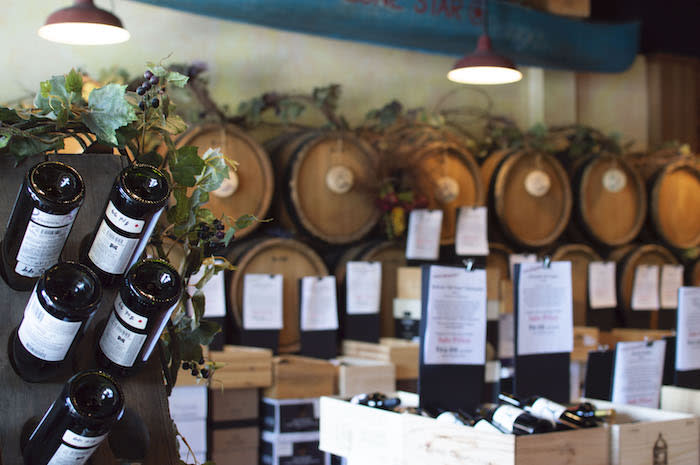 Sweet Hearts Patisserie is an exquisite little shop specializing in beautiful, hand-crafted pastries and sweets. Choose from a selection of beautiful French macarons, petit fours, cupcakes, cake pops and specialty cakes, as well as some of the best croissants around. 
Kristen Rowell presides over this elegant establishment, consulting with clients on their catering needs. Here you'll find traditional Buche Noel (chocolate sponge caked filled with hazelnut cream or chocolate mousse), pistachio cake layered with apricot jam and frosted with pistachio buttercream, and devil's food raspberry mousse cake.
Priced according to size, the cakes range from $44 to $75. Beautifully boxed assortments, gift baskets, and platters of croissants or assorted sweets are popular during the holidays, serving 15 to 40. Store hours are 8 am-6 pm, daily except Sunday. 410-263-6513. www.sweetheartspatisserie.com