In 1974, a sweet little mutt wandered onto the lush 80 acres of the Maritime Institute of Technology & Graduate Studies, (MITAGS) campus in Linthicum Heights, Maryland and never left. She quickly endeared herself to the residents of the school staying at the Maritime Conference Center, (MCC) housed on the same property, making sure each and everyone was welcome. For the next 12 years, "Girl" as she was affectionately named, served as the unofficial MITAGS mascot, and 35 years later, her framed image is adorned in the hallowed halls of this institution.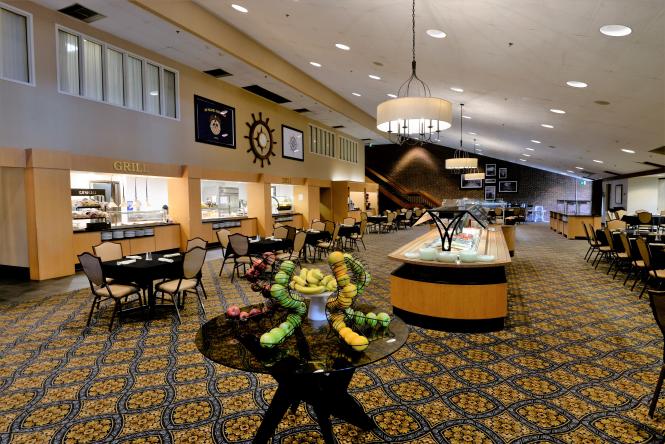 The dining hall at MCC can hold banquets for up to 500 people. Image courtesy of the Maritime Conference Center.
Maritime Conference Center
MITAGS, a leading maritime training and simulation center, and where deck hands all the way up to pilots of ships come for further education, shares its property with the Maritime Conference Center. MCC is designed to host sales meetings, training seminars, product demonstrations and events of up to 500 guests. It boasts over 100,000 square feet of meeting space, a 248-seat tiered auditorium with a built-in stage and a Corridor with space for up to 40 table top exhibitors. Steps away is a 232-guestroom hotel and a 500-seat dining room, with additional amenities that include a fitness center, indoor pool, bar and game room, complimentary parking, shuttle service to and from BWI Airport, Amtrak and Light Rail. MCC offers value-added packages that include meals and A/V needs. "This combination of convenience and retreat-like setting is appealing to meeting planners and attendees," MCC's Director of Sales and Marketing, Jill Porter said.  It is also a large part of the reason that 70% of MCC's business is repeat.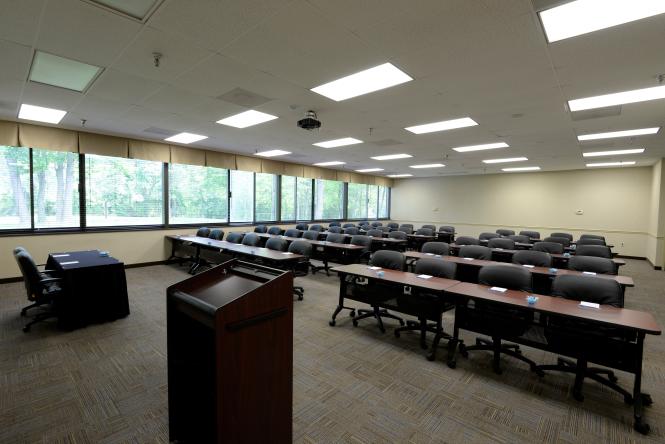 The MCC boasts over 100,000 square feet of meeting space. The Maritime Conference Center.

 
The History
I was able to meet up with Porter for lunch and a tour of the Maritime Conference Center recently and meet some folks who make it all work. Porter has been in the hospitality industry for 20 years, almost seven of them with MCC. Walking toward the impressive tiered auditorium, it almost feels like you're in a museum as the walls are full of maritime articles and photos, which is where 'Girl's' tribute hangs. There's even a whole memorabilia room dedicated to shipping and merchant marine history.
MCC is a very unique property and the funds generated through hosting meetings and events support the non-profit school. Porter likes this aspect. "It's a nice combination of being able to use my hospitality roots but have an impact at the same time. Knowing the revenue is going toward offsetting educational expenses is fulfilling," she said.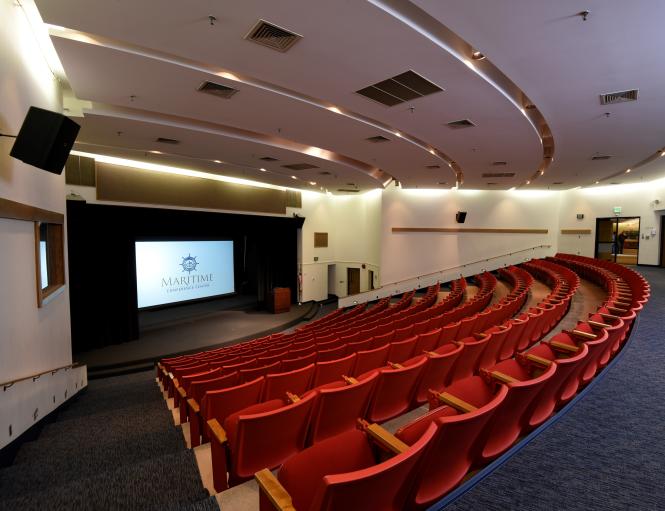 Hosting meetings and conferences is the specialty of the Maritime Conference Center. Image courtesy of the Maritime Conference Center.

 
Perfect for Meeting Planners
MCC is not a traditional hotel in that the average Joe can't book in for a stay. But if average Joe is coming as part of a convention, meeting, training or MITAGS student, then MCC is your gal. In normal times, it's not unusual for MCC to be fully booked, but with the relationships it enjoys with other area properties, they are able to overflow guestrooms from large conferences into nearby hotels.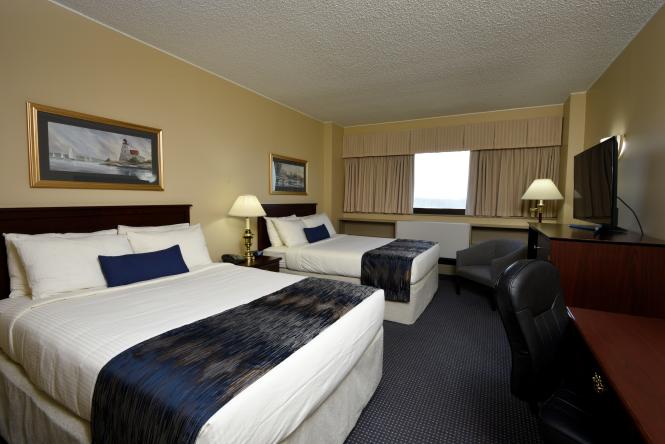 With a 232 room hotel attached to their meeting space, MCC should be on the list for your next corporate event! Image courtesy of the Maritime conference Center.

 

Most of each guest's time is spent 'on campus' since all needs are taken care of, but if someone wants to venture out, MCC is only 10 minutes away from Arundel Mills which is Maryland's largest outlet shopping, dining and entertainment destination with features such as Maryland Live! Casino, Mission Escape Room, Medieval Times and Arundel Mills Mall. Downtown Baltimore's Inner Harbor and attractions are close by as are both Annapolis and Washington, DC which make fantastic add on trips for conference planners to consider. 

 

When meeting and event planners are shopping around, MCC should be top of mind for a space, experience and purpose like no other.